Everything there is to know about Medicine Direct and the team
Jump To: Company | Pharmacy | Regulation | Prescribers | Treatments | Reviews | Meet The Team | In The News

Our Company
Medicine Direct is a fully licensed UK based online pharmacy founded in 2018. Our pharmacy and Head Office is based in Stockport, Manchester and holds a distance selling pharmacy licence which allows us to dispense medicine to patients all over the UK.
After meeting at The Manchester Metropolitan University, Medicine Direct was launched by our two co-founders Jon Higham and Jay Dhokia after both had personally experienced delays in trying to access their local Doctor's surgeries for repeat medicine. After 18 months of planning and working with a variety of regulatory bodies, medicinedirect.co.uk was officially launched in September 2018 and 3 years later now provides treatment to thousands of patients every month for a range of conditions.
Jon Higham Founder and Managing Director of Medicine Direct:
"Our Company motto is "The UK'S Local Pharmacy: Medicine Delivered Direct To Your Door". However, there is so much more to our motto than meets the eye; we believe that everybody in the UK should have fast and affordable access to healthcare, our aim is to establish an online service that gives our patients and customers the same personalised treatment options that they would receive in their local community pharmacies and doctors' surgeries."
Our experienced UK based team of prescribers, pharmacists, dispensers and patient support assistants work together to ensure our patients receive the best possible access to online healthcare in the safest possible way.
Our Pharmacy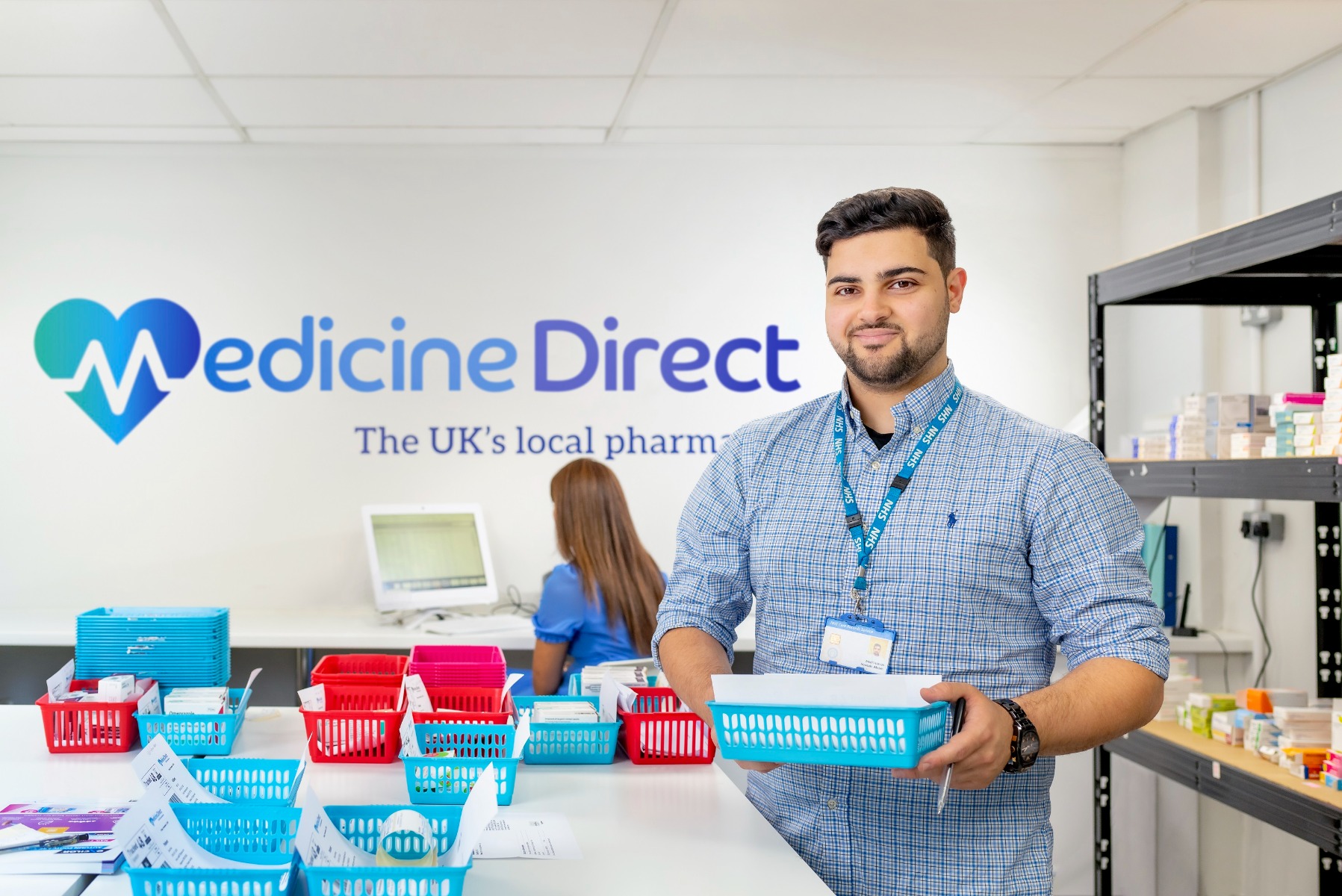 The medicine direct pharmacy is based at our head office in Stockport, Manchester. It is here where all medicine orders are dispensed to our patients throughout the UK. Our pharmacy is Regulated by the General Pharmaceutical Council (GPHC) and only stocks medicine that have been fully licenced by the Medicines Healthcare products Regulatory Agency (MHRA).
The pharmacy is manned by our team of pharmacists, Superintendent Pharmacist and dispensers to ensure that all medicines are stored in the correct way and are dispensed in line with UK medical guidelines.
Unfortunately, you are unable to visit our pharmacy premises as we only hold a "distance selling pharmacy licence" which means we are unable to provide a face to face service. If you require urgent assistance, we recommend contacting your local doctor surgery, community pharmacy or call NHS 111. For emergency assistance you should always call 999.
medicinedirect.co.uk is an online pharmacy, entirely owned and operated by:
Pharmacorp LTD
Company Registration Number: 10820999
GPhC Registration Number: 9011677
Superintendant Pharmacist: Hussain Abdeh MPharm: 2211840
Our Regulation
Medicinedirect.co.uk is owned and operated by Pharmacorp LTD.
General Pharmaceutical Council (GPhC)
The GPhC are responsible for regulating our pharmacy premises. In 2018 we became fully licenced by the GPhC to start selling medicine through our pharmacy.

You can view our GPhC regulation here - https://www.pharmacyregulation.org/registers/pharmacy/registrationnumber/9011677
Not only are we regulated by a number of medical governing bodies, we also adhere to EU data protection laws such as GDPR.
Medicines and Healthcare products Regulatory Agency
We are regulated with the MHRA and authorised to sell approved medicines online.

As of January 2021, the EU distance selling pharmacy logo is no longer applicable in England, Scotland, and Wales.
You can contact the MHRA here if you require any more information regarding this.
Our Prescribers
All of our prescribers are UK based and hold the exact qualifications and clinical expertise to enable them to safely prescribe medicine to treat a range of conditions. Medicine Direct work with a team of accredited Pharmacist Independent Prescribers that are licenced and listed on the GPhC register.
Our prescribers are responsible for the health, safety and wellbeing of our patients and it is their duty of care to ensure that all patients are receiving medicine that they need. Our prescribers assess every online medical consultation that gets completed on our website and prescribe based on the NICE clinical guidelines.
All of our Independent Prescribers follow the NICE (National Institute for Health and Care Excellence) clinical guidelines, which are a set of evidence based recommendations for healthcare providers in England. The NICE guidelines provide our prescribers with clinical recommendations on how to treat patients with a specific condition.
By following the NICE Clinical guidelines, we are ensuring that patients are only receiving the recommended medicine for their specific condition, putting patient safety at the forefront of any prescribing decisions.
For our prescribers to be able to make accurate and informed decisions, we require every patient to complete a detailed online medical questionnaire. It is essential that every patient completes the questionnaire with as much medical information as possible. If your prescriber feels that not enough information has been provided, the prescriber may request more information from you or completely reject your order due to insufficient medical information.
Our Treatments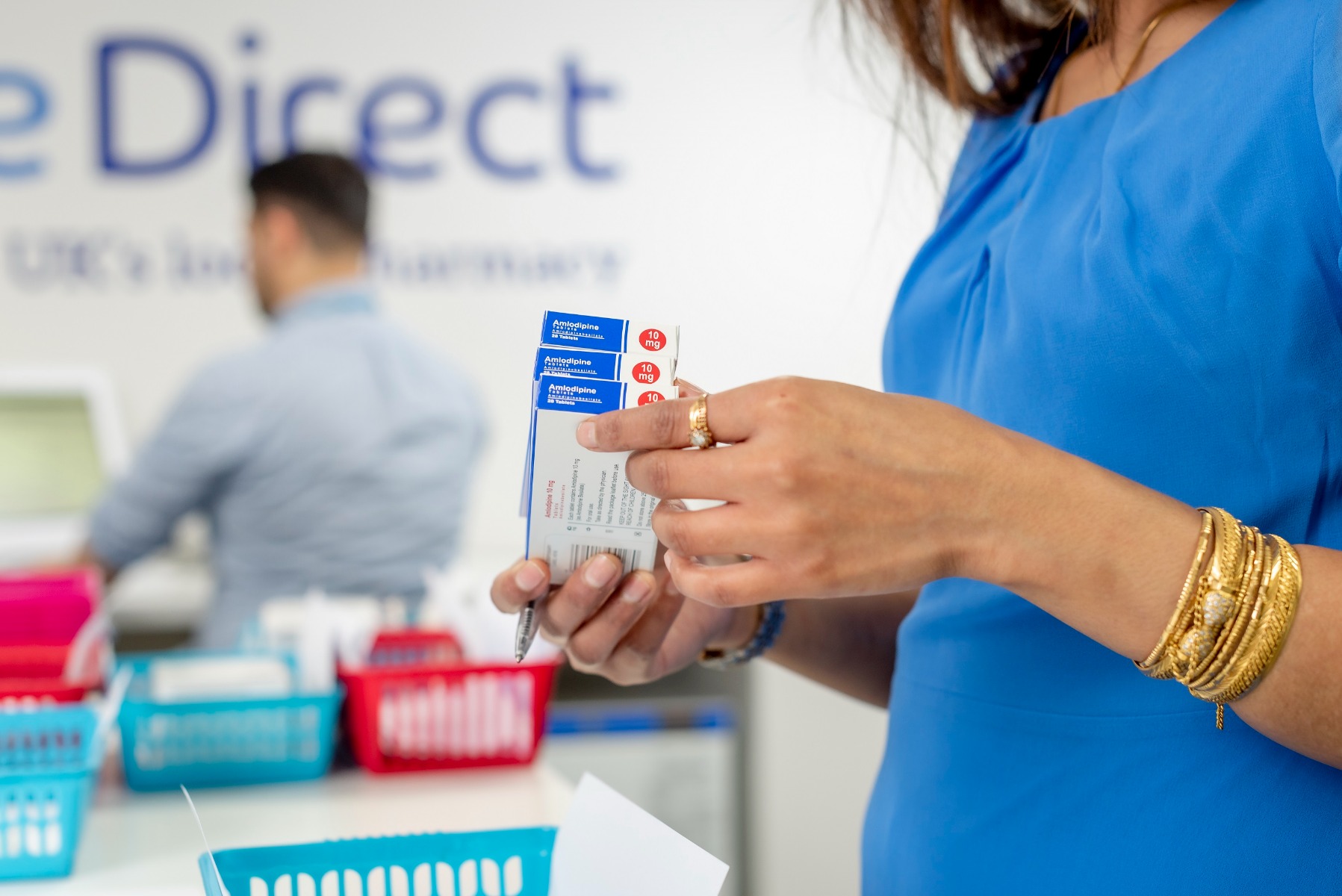 We offer treatments for a range of conditions from Men's, Women's Health to Sexual and Travel Health. All of the medicines that we sell have been fully licenced by the MHRA meaning that they are safe to be prescribed for a specific condition.
All the medicine that we sell has been sourced by fully licenced UK wholesales, in-fact the wholesalers we use are some of the biggest in the UK and the World.
We source our all our medicines form the below wholesalers:
Our Reviews
We are always looking to improve as a company, we understand that we will not always get it right, however we won't stop trying until we do. We welcome your feedback both good and bad to help us improve our service as a whole. Please feel free to use Trustpilot to use your feedback. Alternatively, if you have placed an order with us, you will receive an email from Trustpilot asking you to leave a review of your experience.
If you are unsatisfied with the service you have received, please feel free to contact us or email us directly at [email protected]