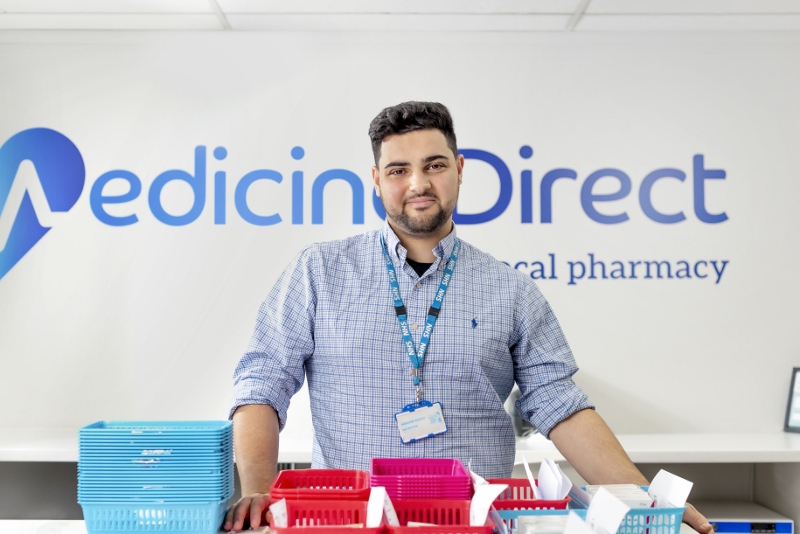 Superintendent Pharmacist | MPharm
GPhC Registration Number |2211840
About
Hussain Abdeh is our Superintendent pharmacist having joined the Medicine Direct online pharmacy team in 2018.
Hussain is reponsible for the day to day running of the pharmacy ensuring patient safety is always maintained to the highest level.
Having worked in a mixture of community pharmacies, gut health and intolerance testing and long distance selling pharmacies (such as medicine direct), Hussain brings a wealth of experience to the team.
Qualifications and Education
Hussain studied at Liverpool John Moores University, graduating in 2015 with a Master of Pharmacy MPharm. Upon graduating from University, Hussain has worked in a number of community pharmacies throughout the north west of England.
Hussain qualified as a Pharmacist Independent Prescriber in 2019 successfully completing the GPhC accredited training course.
A Pharmacist Independent Prescriber may prescribe medication for any condition within their clinical competence.
Publications
Hussain has carried out a number of campaigns throughout the UK, most recently his work in identifying Britain's Pharmacy Blackspots has gained attention in many national and regional newspapers. This campaign was used to highlight the areas of the UK that have a significantly lower amount of pharmacies than other areas.
Hussain has spearheaded a number of research campaigns throughout the UK. You may have seen some of Hussains work having been publushed in many UK national newspapers and platforms.
Clinical Expertise
Hussain specialises in sexual health conditions and STI's such as genital herpes, gonnorhoea and Chlamydia. He has launched nationwide campaigns designed to raise awareness throughout the UK on the STI symptoms and the importance of safe sex.
Hussain also specialises in a number of Chronic Conditions and has written a number of guides:
Hussain's most well known publication was part of the Medicine Direct Fruit of Your Loins campaign and was designed to inform and educate the UK population of the different STI symptoms and growing STI rates particularly in certain UK cities.
The camapign received National coverage on some of the UK's biggest news platforms such as:
Recently Authored by Hussain