Treatments
Lariam (Mefloquine)

Malaria Prevention
Effective treatment
Treats other bacterial infections

Please note brand received may vary
What is Malaria? 
Malaria is a very serious tropical disease that is found in more than 100 countries around the world. It is common in parts of African and Asia, the Middle East, Dominican Republic, Haiti and other locations. It is spread by mosquitoes and can be fatal if it is not diagnosed and treated in time.
Medicne to Prevent Malaria
Malaria prevention tablets will be prescribed to be taken before you travel to a high risk area, giving the tablets time to take effect in your system, helping you to fight off the malaria disease should you contract it while you are abroad.
Order anti-malaria tablets online today. We offer a range of treatments with next day delivery options.
Symptoms of Malaria
Symptoms include:
High temperatures of 38C or above
Headaches
Vomiting
Muscle pains
Diarrhoea
Shivering and feeling feverish
If you have been bitten by an infected mosquito, these symptoms generally begin to show around a week to 18 days later. Typically, the symptoms appear in cycles of 2 days, fluctuating between feeling cold and shivering and then feeling severely fatigued. In some instances, your symptoms may not appear for up to a year, or even longer in rare cases.
Buying Malaria treatment online
Malaria treatment consists of medication to kill the parasites that are present in your bloodstream. Anti-malaria tablets are available to buy from Medicine Direct following a consultation with an online doctor, who will prescribe the tablets they believe to be the most suitable to treat your case.
Doxycycline
Between 7 days to yearly courses of either 50 mg or 100 mg doses of this treatment can be ordered. Following your online consultation, our doctor will prescribe the course most suitable for your needs and length of holiday.
Between 7 days and seven-month courses of 250 mg can be ordered of this antibiotic. To prevent malaria, it is recommended to take one 250 mg dose weekly.
A course of 7 days to 12 months can be prescribed. Adults should take one 250 mg/100 mg tablet per day unless advised differently.
Where do I need to take anti-malaria treatment?
Malaria is found in more than 100 countries around the world, mostly in tropical regions.
In particular, malaria is commonly found in:
Haiti and the Dominican Republic
Some Pacific islands
Large areas of Asia and Africa
Central and South America
Parts of the Middle East
Malaria is not found in the UK, although it may be diagnosed in travellers who have come back to the UK after visiting a country that poses a risk.
We recommend the Fit For Travel website for information on what treatment is best for the destination you are traveling to.
Compare treatments
| | | |
| --- | --- | --- |
| Medicine | Quantity (minimum) | Price (UK) |
| Malarone 20/100mg | 1 week (16 tablets | £29.99 |
| Lariam (Mefloquine) 250mg | 1 week (8 tablets) | £22.99 |
Doctor Notes
If you are travelling to a country that is indicated as a malaria risk, you will need to take treatment to prevent the disease. Anti-malaria treatments are usually taken before, during and after you travel to a malaria risk country. There is currently no vaccine that can offer full protection of getting malaria, however taking anti-malarial medicine can reduce your chances of catching malaria by up to 90%. If you are travelling to a high-risk malaria country, start you online consultation to buy malaria tablets online before you are due to travel.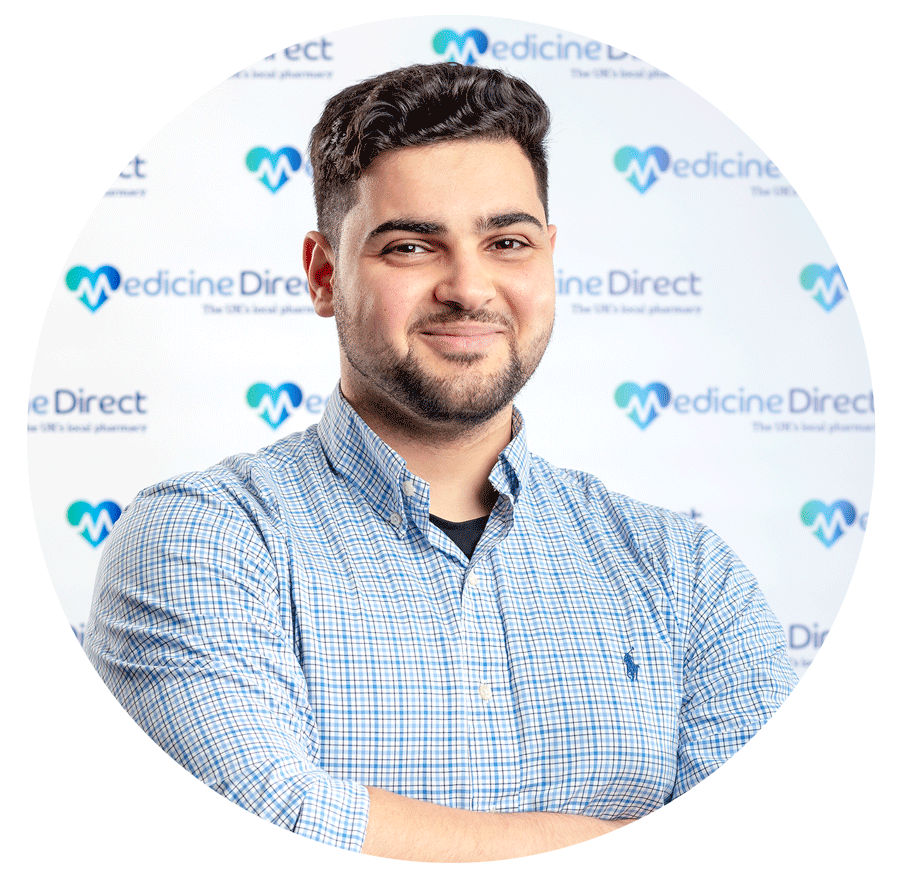 Hussain Abdeh
MPharm: 2211840
Superintendent Pharmacist
This content has been written by our Superintendent Pharmacist Hussain Abdeh and has been medically reviewed by our Pharmacist Sonia Khan
View Profile