Replaces lost body fluids
Contains essential electrolytes
Prevents dehydration

All-inclusive service

Fast next day delivery

UK registered pharmacy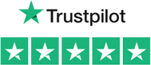 TrustScore 4.8
What is Dioralyte?
Dioralyte sachets contain essential replacement electrolytes, which help to replace fluids in the body.
You can buy this medicine from online pharmacies like Medicine Direct after an online consultation with one of our certified doctors.
We sell Dioralyte sachets in packets of six.
If you order before 2pm, we can offer you next day delivery on your medication.
What is Dioralyte used to treat?
Dioralyte replaces the fluids lost in your body through conditions that cause you to lose them, such as acute diarrhoea or vomiting.
The powder is blackcurrant flavoured, which is a sweet-tasting drink when dissolved in a glass of water. Containing electrolytes, which are added to the water, it helps the body to absorb more fluid.
When you have conditions like acute diarrhoea, much of the fluid in your body is lost through excessive and watery bowel movements. Dioralyte, therefore, helps to prevent dehydration, which is particularly vital for the young and the elderly.
Who can use Dioralyte?
Dioralyte is an effective way to re-hydrate your body while suffering from diarrhoea, but it may not be suitable for everyone to use.
Please do not take Dioralyte sachets without speaking to your doctor first if any of these conditions apply to you:
You are allergic to any of the ingredients contained in this medication (please see the Ingredients page for full details)
You have an intestinal obstruction, where your bowel is either partially or fully blocked
You are exhibiting signs of a serious allergic reaction (these symptoms can be found on the Side Effects tab on this page)
The child who is taking this medicine is under 2 years old
You have diarrhoea that has lasted for longer than 24-48 hours
You have diabetes
You have chronic or persistent diarrhoea
You have either liver or kidney disease
You are on a low potassium or a low sodium diet
You have been told by your doctor that you are intolerant to certain types of sugars
Please, refer to the patient information leaflet for a comprehensive list of reasons why Dioralyte may not be suitable for you to take.
If you have any questions or concerns at all, do not hesitate to discuss them with your doctor.
Possible side effects
As with all medicines, using Dioralyte sachets does come with the risk of certain side effects, although not everyone who uses them will suffer.
Dioralyte is generally a very safe medicine to use, so it is unlikely you will have any adverse effects while using it. However, if you notice anything unusual during your course of treatment with this medicine, please do not hesitate to speak to your doctor.
Dioralyte Dosage
Always take Dioralyte exactly as instructed by your doctor or pharmacist. Always read the patient information leaflet thoroughly before you start to take it. Please, ask your doctor or pharmacist if you are not sure of how to take this medicine.
Prepare this medicine just before it is due to be taken, not in advance.
If you are giving Dioralyte to a baby over the course of one day, you can keep it refrigerated for up to 24 hours.
Do not dissolve the powder in any liquid other than water. Please note that the water should be fresh.
Adults should use one or two Dioralyte sachets after each loose stool.
Children should use one Dioralyte sachet after each loose stool.
If your baby is under 2 years old and needs Dioralyte, this should only be given on the advice of a doctor.
How to prepare Dioralyte
Please, follow these instructions when using Dioralyte sachets:
Empty the contents of one sachet into a glass
Add 200ml (7 fl oz) of fresh water
With a teaspoon, stir the powder until it has completely dissolved in the water (the drink will be colourless)
Please note that you should never mix Dioralyte into more or less than 200ml of water; this is the correct volume of liquid you need to effectively take Dioralyte sachets. Other measurements will stop the medicine from working as well.
How many Dioralyte sachets should I take?
If you are being sick, you should take small sips to ingest the medicine properly.
If you are suffering from diarrhoea, it is best not to eat while taking this medication during the early stages of your condition.
If you still have diarrhoea after between 24 and 48 hours, please seek a doctor's advice.
What if I forget to take it?
If you accidentally miss a dose, do not double dose in an attempt to make up for it.
What if I take too much?
Taking too much Dioralyte is unlikely to cause you any harm, but if you overdose a large amount of the medicine, seek medical attention as soon as possible. If your child or baby has liver or kidney problems, it is very important you seek medical help. Take the medicine packet with you to hospital.
Dioralyte FAQ's
What is Dioralyte?
Dioralyte is a powder medicine which helps to replace the essential fluids which are lost in your body when you suffer from conditions like diarrhoea or vomiting. It contains electrolytes, which help the body to absorb more fluid. You mix the powder in a glass of water and drink it; it is blackcurrant flavoured, meaning it does not taste bad.
How should it be taken?
You should dissolve Dioralyte in a glass of 200ml of water and drink it.
Why should I take it?
If you are suffering from a condition such as diarrhoea or vomiting Dioralyte will help you to restore the fluids in your body, to prevent dehydration. If your diarrhoea lasts for longer than 24 hours, speak to your doctor.
Can Dioralyte help with diarrhoea fluid loss?
Yes, this medicine contains electrolytes, which help your body to absorb fluid more easily when you are suffering from diarrhoea, vomiting or other conditions that cause you to lose a lot of fluid all at once.
Dioralyte Side effects
Always read the patient information leaflet for a comprehensive list of side effects associated with this medication.
In rare circumstances, you may suffer from a severe allergic reaction to Dioralyte and require immediate treatment in hospital.
You should either call 999 or go to A&E straight away if you have any of the following symptoms:
You have tightness in the chest or throat
You have a skin rash that is red, itchy, swollen, blistered or peeling skin
You are finding it difficult to speak or breathe
You have swelling in your throat, lips, face, tongue or mouth
You are wheezing
Warnings and drug interactions
Like all medicines, Dioralyte may interact with other medicines.
You should always inform your doctor of any other medications you are currently taking, before you start to take a new one. This includes prescription and non-prescription medication, herbal remedies, vitamins and supplements.
If you have any concerns at all, you should discuss these with your doctor before you start to use Dioralyte.
Never order medicine online unless it is from a pharmacy that is registered with the General Pharmaceutical Council, like Medicine Direct.
All of our doctors are registered with the General Medical Council, meaning they are fully certified to offer you impartial, professional advice on which medications are the most suitable for your conditions.
Pregnancy and breastfeeding
Please note, you should inform your doctor if you are currently pregnant, trying to get pregnant, or think you might be pregnant, before you use this medicine.
Similarly, you should tell your doctor if you are currently breastfeeding.
Dioralyte Ingredients
The active ingredients contained in Dioralyte sachets are glucose, sodium chloride, potassium chloride and disodium hydrogen citrate.
Inactive ingredients also contained in the medication are: saccharin sodium, silicone dioxide. This sachet contains blackcurrant flavouring, also.
This content has been written by James Nuttall and has been medically reviewed by our Superintendent Pharmacist Hussain Abdeh.

Hussain Abdeh
MPharm: 2211840
Pharmacist Independent Prescriber
How it works -
get your medicine in 3 simple steps
1

Choose your treatment

Select the treatment or medication you need and answer a few questions online regarding your condition.

2

Online consultation

Our Independent Prescribers will review your questions and assess your suitability for the medication.

3

Receive your delivery

Your medication is dispensed and delivered directly to you from our UK based Pharmacy.
Customers have rated us Excellent on