Generic version of Maxalt
Treats the headache stage of a migraine attack
Relieves pain and symptoms

All-inclusive service

Fast next day delivery

UK registered pharmacy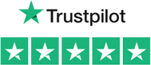 TrustScore 4.8
What is Rizatriptan?
Rizatriptan (commonly sold under the brand name of Maxalt) is a selective serotonin 5-HTR1B/1D receptor agonist, which are collectively known as triptans.
You can buy Rizatriptan when you have a prescription from a doctor. Order from Medicine Direct's online pharmacy and receive next day delivery when you order before 2pm.
We sell Rizatriptan 10mg in packets of 3 tablets, 6 tablets, 9 tablets or 12 tablets.
What is Rizatriptan used to treat?
Rizatriptan is one of the most prescribed medications for migraine treatment. Chiefly, it is prescribed to treat the headache stage of a migraine attack.
A migraine is believed to occur when the blood vessels surrounding the brain swell, triggering pain and other symptoms. Rizatriptan works by reducing the swelling of the vessels around the brain, which helps to relieve the pain caused by a migraine headache.
It does not prevent a migraine attack from occurring.
Who can take Rizatriptan?
Rizatriptan is an effective treatment for a migraine headache, but it is not suitable for everyone to take.
Before taking Rizatriptan tablets, you should talk to your doctor if you have any of the below:
You have any of the following heart disease risks: high blood pressure, you are a man over the age of 40 years old, you have a family history of heart disease, you are a postmenopausal woman, you smoke or use any form of nicotine substitute
You are over the age of 65
You have an intolerance to certain sugars
You have kidney problems
You have liver problems
You have a problem with how your heart beats (bundle branch block)
You are allergic to rizatriptan or any other ingredients in the medication (see Ingredients tab)
You have or have had any allergies
You use any herbal remedies that contain St. John's Wort
Your headache is related to dizziness, difficulty in walking, lack of co-ordination or weakness in the leg and arm
You have any blockage problems in your arteries
You have had a stroke or mini stroke
You have high blood pressure
You have ever had any heart problems
Always read the patient information leaflet for comprehensive information on who may not be suitable to take Rizatriptan.
This medicine is not recommended to be taken by children who are under the age of 18 years old.
Possible side effects
As is the case with all medications, it is possible to experience side effects while using Rizatriptan to treat migraine symptoms, although not everyone will get them.
In adults who take Rizatriptan, the most commonly reported side effects were dizziness, tiredness and sleepiness.
Contact your doctor immediately if you experience any adverse effects while using Rizatriptan, particularly if you exhibit symptoms of serotonin syndrome, heart attack or stroke.
The below reactions affect 1 to 10 in every 100 people:
Throat discomfort
Palpitations
Dizziness, headaches, a tingling sensation, decreased sensitivity of the skin, decreased mental awareness
Difficulty in sleeping, sleepiness or feeling tired
Flushing (redness of the face)
Body feeling heavy, stiffness or neck pain
Dry mouth
Feeling sick or being sick
Diarrhoea
Indigestion
Abdominal pain or chest pain
These side effects occur in 1 to 10 of every 1000 people:
High blood pressure; hot flushes, sweating or thirst
A bad taste in your mouth
Facial and/or muscle pain
Confusion, nervousness
Unsteadiness on your feet when walking or loss of balance
Blurred vision or feeling giddy or dizzy
Tremor
Tightness in the body or muscle weakness
Fainting
Changes to the rhythm of your heartbeat or a very fast heartbeat
Abnormalities of the electrocardiogram
Refer to the Side Effects tab on this page for a list of rarer and more serious adverse reactions.
This list is not exhaustive. You should read the patient information leaflet that comes with your medication for more details.
Rizatriptan Dosage
Always follow your doctor's instructions when taking this medication. Always read the patient information leaflet thoroughly before you start to use the treatment. Check with your doctor or pharmacist if you are not sure.
Rizatriptan should be taken as soon as possible after the onset of migraine symptoms.
The usual dose of Rizatriptan is 10mg.
If you are also taking propranolol or have kidney or liver problems, the dose will be lowered to 5mg. Leave at least 2 hours between taking propranolol and Rizatriptan tablets and do not take more than 2 doses in the same 24 hours.
Rizatriptan tablets should be swallowed whole with a drink of water. You can take them with or without food, but Rizatriptan will begin to work faster if it is taken on an empty stomach.
It it returns in 24 hours
If your migraine returns at some point in the 24 hours after taking the first dose of treatment, you can take a second dose of Rizatriptan. If you need to take a second dose of Rizatriptan, this should be at least 2 hours after taking the first dose.
If you still have a migraine after 2 hours
If your symptoms are not still alleviated, do not take another dose during the same migraine attack. It is still likely that you will respond to the treatment during the next attack.
Do not take more than 2 doses of this medicine within a single 24-hour period. Always wait for a minimum of 2 hours between doses.
What if I take more than I am supposed to?
If you take more of this treatment than you were prescribed, you should speak to your doctor or pharmacist as soon as possible. Take the medicine pack with you.
Signs of an overdose can include dizziness, drowsiness, vomiting, fainting and slow heart rate.
What is the recommended dosage of Rizatriptan?
The average recommended dosage of this migraine treatment is 10mg. You should always take it as instructed by your doctor.
When is Rizatriptan prescribed?
This medicine is prescribed when you have been diagnosed with persistent migraine symptoms. You can order Rizatriptan from Medicine Direct and benefit from next day delivery when you order before 2pm.
Can I reduce my risk of getting side effects?
Certain medications can interact with Rizatriptan and increase your risk of side effects. You can decrease this risk by informing your doctor of all the medications you are currently taking. This includes prescription and non-prescription medication, herbal remedies, vitamins and supplements.
How do I buy Rizatriptan online?
You can purchase this medication online when you have been diagnosed with migraine and have been given a prescription from a doctor. You should only ever order medicine online if it is from a registered pharmacy, like Medicine Direct. When ordering with us, one of our certified doctors can prescribe this medicine if they believe it to be suitable to treat your condition. We offer a confidential service, genuine products and a speedy delivery. If you order before 2pm, you can select next day delivery on your order, which will arrive in plain packaging. We sell Rizatriptan 10mg in packets of 3 tablets, 6 tablets, 9 tablets or 12 tablets
How effective is Rizatriptan?
Rizatriptan has been proven to treat multiple migraine attacks more efficiently than most other triptans. It is one of the most commonly prescribed treatments for migraine headaches.
How does Rizatriptan work?
Rizatriptan works by relaxing the blood vessels around your brain during a migraine attack. This alleviates the symptoms and pain of a migraine, allowing you to get on with your day.
Is it safe to use while taking other medication?
Other medications can interact with Rizatriptan and increase your risk of suffering from adverse effects. Always inform your doctor of any other medicines you are already using before you start to take Rizatriptan. Refer to the Warnings and Drug Interactions tab on this page for a list of medications that can react with it.
Is it safe to drive and operate machinery while taking it?
Rizatriptan does not directly impair your ability to drive and operate machinery. However, some of the most common side effects of this medicine include dizziness, sleepiness and tiredness; if you feel any of these effects while using the medication, you should not drive, ride a bike, or operate machinery until you feel better.
Rizatriptan Side Effects
The more common adverse effects of Rizatriptan can be found on the main page.
In rare cases, you may suffer from serious effects while taking Rizatriptan. You should seek immediate medical attention if you:
Have a heart attack or a spasm of blood vessel in the heart
Have serotonin syndrome, which may cause adverse effects like a coma, unstable blood pressure, high body temperature, lack of muscle coordination, agitation or hallucinations
Have severe shedding of the skin, with or without fever
Have seizures, convulsions or fits
Experience a spasm in your extremities' blood vessels, including coldness and numbness of the hands or feet
Experience a spasm of the blood vessels of the colon, causing abdominal pain
In rare instances, you may suffer a severe allergic reaction to Rizatriptan. If you experience any of the below symptoms, you should either call 999 or go to A&E immediately; you may require urgent treatment in a hospital:
You are finding it difficult to speak or breathe
You have a skin rash that is red, itchy, swollen, blistered or peeling
You have tightness in the chest or throat
You have swelling in the mouth, throat, face, lips or tongue
You are wheezing
This list may not be exhaustive. Always read the patient information leaflet for full information on all the possible adverse reactions you may suffer while taking Rizatriptan.
Rizatriptan Warnings and Drug Interactions
Certain medicines may interact with Rizatriptan when taken at the same time; this can increase your risk of undesired effects.
You must always make sure your doctor is aware of any other medication you are currently taking, including both prescription and non-prescription medications, herbal remedies, vitamins and supplements.
In particular, you should inform your doctor if you are taking any of the following before you start to take Rizatriptan:
Any herbal remedies that contain St. John's Wort
Any other 5-HTR1B/1D agonists or 'triptans'
Any monoamine oxidase (MAO) inhibitors
Any ergotamine-type medications
Methysergide
Propranolol
Any selective serotonin reuptake inhibitors (SSRIs)
Any serotonin-norepinephrine reuptake inhibitors (SNRIs)
Read the leaflet that will accompany your medication for full information on drug interactions. If you have any questions or concerns at all, we strongly advise you to speak to your doctor.
Never order medicine online unless it is from a registered pharmacy. Medicine Direct is registered with the General Pharmaceutical Council and all of our doctors are also certified.
We offer speedy delivery, with the option of next day delivery if you order before 2pm. Aside from our excellent delivery standards, we also assure you that your medication will arrive in plain packaging, promising discretion.
Pregnancy and breastfeeding
It is not known if Rizatriptan is harmful to pregnant women or their unborn baby. If you are currently pregnant, think you might be pregnant, or are trying to get pregnant, you should speak to your doctor before you start to use this treatment.
If you become pregnant while using this treatment, speak to your doctor.
You should not breastfeed for 24 hours after taking this medication.
Speak to your doctor for more information if you are unsure of anything.
Rizatriptan Ingredients
The active ingredient contained in this medicine is rizatriptan.
The inactive ingredients are: lactose monohydrate, cellulose microcrystalline (E460), starch, pregelatinized (E1401), iron oxide red (E172), magnesium stearate (E572).
This content has been written by James Nuttall and has been medically reviewed by our Superintendent Pharmacist Hussain Abdeh.

Hussain Abdeh
MPharm: 2211840
Pharmacist Independent Prescriber
How it works -
get your medicine in 3 simple steps
1

Choose your treatment

Select the treatment or medication you need and answer a few questions online regarding your condition.

2

Online consultation

Our Independent Prescribers will review your questions and assess your suitability for the medication.

3

Receive your delivery

Your medication is dispensed and delivered directly to you from our UK based Pharmacy.
Customers have rated us Excellent on