Motion sickness (also known as travel sickness) can strike when you are travelling by any mode of transport, from cars to planes. It manifests itself as a nauseous feeling that is made worse by the movement experienced during a journey.
This article will be looking into what motion sickness is, the different treatments available from Cyclizine 50mg tablets to alternative methods such as choosing where you sit in a vehicle to help you ease the symptoms of motion sickness.
What is motion sickness?
Motion sickness is when travelling by car, train, boat or plane causes you to feel sick. It can affect people of all ages and can cause you to feel nauseous, dizzy and lightheaded.
Some people experience motion sickness from an early age and find that they are very prone to it. Others may develop it later on.
What are the symptoms of motion sickness?
The biggest telltale sign of motion sickness is nausea (feeling sick). You may also actually be sick (vomiting).
Some people who experience motion sickness also experience dizziness, balance problems and headaches. Cold sweats can also occur as a result of motion sickness.
What are the causes of motion sickness?
The NHS states that motion sickness is caused by mixed messages that are sent from the inner ear to the brain. When you travel, your body is stationary but your eyes are seeing the scenery around you moving. This confuses the brain because your body can see and feel movement, although you yourself are not actually moving.
This confusion makes you feel sick when you see the movement happening around you.
What can I do to prevent motion sickness?
Planning ahead can pay dividends in preventing motion sickness. Making sure you have had a good night's sleep the night before will reduce headaches and fatigue the day you travel, making the symptoms of motion sickness less likely. Additionally, you should avoid alcohol as this may lead to dehydration and a headache, which can make motion sickness worse.
Avoid foods that can make you feel sick, such as greasy, rich or acidic foods. Instead, eat plain and simple foods that will not cause nausea. Eating the likes of peppermint and ginger before your journey may help to stave off nausea. Having a peppermint to suck on during your journey can help too.
Train journeys
If you know that you are going to be on a long train journey, try to book train tickets in advance and book a ticket that is forward facing and next to the window. Travelling backwards may exacerbate motion sickness.
Boat journeys
If you are travelling on a cruise or have a boat trip booked, try to get a cabin close to the front or middle of the ship/boat. This will help to avoid experiencing extreme movement as the vessel goes along the waves. Sitting out on the deck in the fresh air may also help.
Road trips
When travelling by car or bus, sitting in the front passenger seat or close to the front of the bus can help. This will allow you to look straight ahead through the windscreen, which makes it less likely that you will suffer motion sickness than if you are in the back looking sideways out of the passenger window.
Plane journeys
Asking for a seat by the window, particularly if it is close to the wing, my help to prevent motion sickness.
Motion sickness treatments
Anti-nausea medicines can help to reduce the feeling of motion sickness. Before travelling, you can buy Prochlorperazine 5mg tablets which provide effective relief from the feeling of motion sickness by stopping the nausea messages from reaching the "vomiting centre" of your brain, which is the area that controls whether you are sick or not. Prochlorperazine gets to work within half an hour and can also be taken by both adults and children over the age of 1 year.
You can also buy Cyclizine 50mg tablets which can also be taken for motion sickness. The NHS recommends taking this medicine one or two hours before you intend to travel. A second dose can be taken after 8 hours if you are on a long journey.
Can you cure motion sickness?
No, there is no absolute cure for motion sickness. However there are steps you can take to lessen the risk that it will affect you when you travel. There are also medicines that can prevent or relieve the symptoms of motion sickness, meaning your journey will be more enjoyable.
How long does motion sickness last?
This will depend on how long you are travelling for. Most cases of motion sickness subside after an hour or two. However, if you are on a cruise, for instance, it may persist for several days. Motion sickness should go away shortly after your journey has ended.
Is motion sickness the same as travel sickness?
Yes, motion sickness and travel sickness are the same condition. They both occur for the same reason and present the same symptoms.
Motion sickness is when travelling by car, train, boat or plane causes you to feel sick. Our guide provides some helpful tips on how you can ease the symptoms of motion sickness.
Doctor Notes
Motion sickness is often called travel sickness, it is the feeling of sickness or being sick when travelling somewhere.
In today's modern world, travel has become a necessity, whether it is travelling to a different country or simply travelling to work.
There are a number of treatments and simple techniques that can help with the symptoms of motion sickness.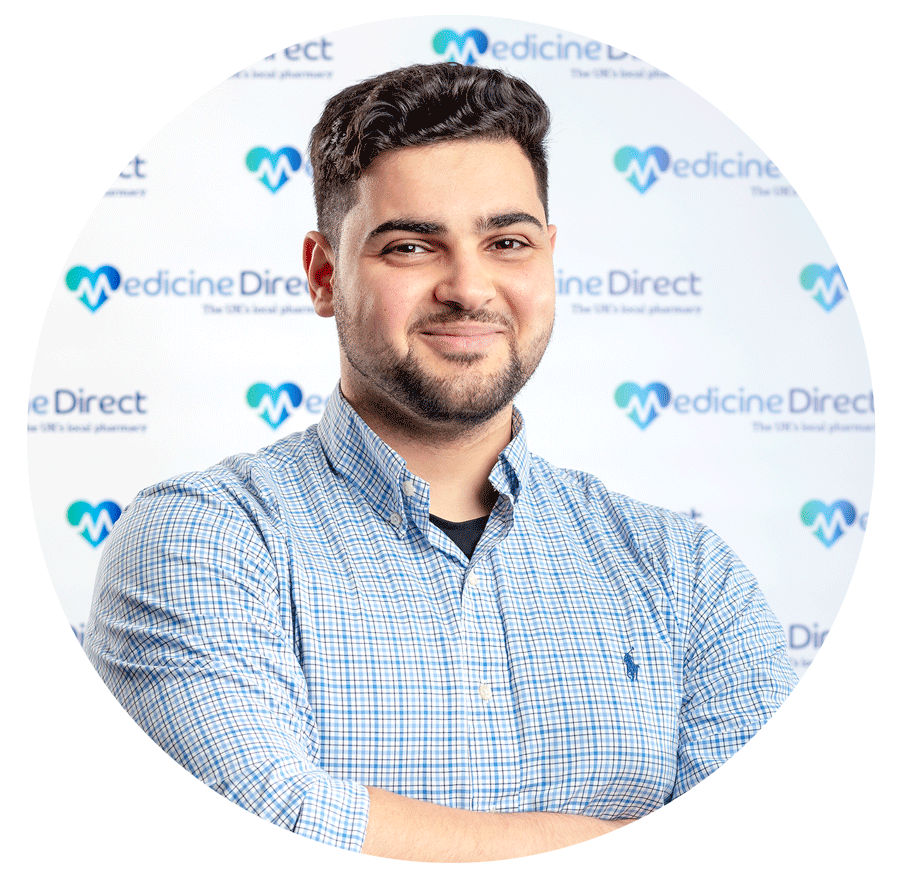 Hussain Abdeh
MPharm: 2211840
Superintendent Pharmacist
This content has been written by our Superintendent Pharmacist Hussain Abdeh and has been medically reviewed by our Pharmacist Sonia Khan
View Profile