Cetirizine 10mg Hay Fever & Allergy Relief - 30 Tablets
Antihistamine used to treat hay fever and allergies
Relieves itching, sneezing and other symptoms
Non drowsy

All-inclusive service

Fast next day delivery

UK registered pharmacy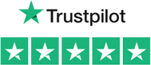 TrustScore 4.8
What are Cetirizine tablets?
Cetirizine is a non-drowsy antihistamine medicine. It is also avalable as a Cetirizine Oral Solution.
It is available on prescription, but you do not need a prescription to purchase these tablets; they are available to purchase over the counter.
You can buy Cetirizine 10mg tablets from Medicine Direct following an online consultation with one of our registered doctors, who will prescribe this medication if they deem it the most suitable treatment for your symptoms. From there, you can order it from our registered online pharmacy; order by 2pm and you will receive free next day delivery.
Cetirizine 10mg tablets come in packets of 7, 10 or 30 tablets.
Why it's used?
Cetirizine 10mg tablets contain the active ingredient cetirizine hydrochloride, which is an effective antihistamine used to relieve the symptoms associated with allergies.
In particular, it is used as a relief for the following common allergies:
Because it is a non-drowsy antihistamine, you are far less likely to suffer from drowsiness while taking Cetirizine tablets compared to other antihistamine medication.
It is suitable for adults and children aged 6 and above.
How does Cetirizine treat hay fever?
Cetirizine belongs to a group of medicines known as antihistamines.
It contains the active ingredient cetirizine hydrochloride, which works by blocking the effects of a chemical called histamine.
Histamine is produced by your body when you come into contact with an allergy trigger, such as pollen, animal fur or dust. Histamine is useful for the body in most cases, but in an allergic reaction it causes unpleasant symptoms.
Cetirizine works to block this chemical's effects, thus lessening the symptoms and allowing you to get on with your life.
Do I need a prescription to order Cetirizine Tablets?
This medication is available to buy without a prescription and can be bought in pharmacies and supermarkets.
However, a doctor may prescribe Cetirizine 10mg tablets if you make an appointment to see them about your allergies.
At Medicine Direct, one of our registered health professionals will prescribe this medicine if they deem it the most appropriate treatment for your allergies.
When should Cetirizine Tablets not be used?
Cetirizine 10mg tablets provide effective relief for the symptoms of allergies and hay fever, but they are not suitable for everyone to use.
You should not use this medication if:
You are allergic to cetirizine hydrochloride or any of the other ingredients contained in this medicine (please refer to the Ingredients tab for full details)
You have a severe kidney disease
You are known to be allergic to hydroxyzine
You are known to be allergic to any drugs from the piperazine family of medicines, such as buclizine, meclozine, cyclizine or levocetirizine
This medicine is not suitable for children under the age of 6.
Always read the patient information leaflet for full details on who may not be suitable to use Cetirizine tablets.
Further precautions can be found under the Warnings and Drug Interactions tab on this page.
Can I use Cetirizine tablets if I am pregnant or breastfeeding?
Speak to your doctor before you use Cetirizine if you are currently pregnant, think you might be pregnant or are trying to get pregnant.
There may be a safer alternative medication for you to use to control allergy symptoms or hay fever.
Similarly, please speak to your doctor or pharmacist before taking this medicine if you are currently breastfeeding. This is especially important if your baby has any health problems, was born premature or with a low birth weight.
Only small amounts of the medicine will get into your breast milk, but you should still check to make sure it is safe to use.
Certirizine Dosage
For adults and children over 12 years old, the average dose for Cetirizine is 10mg, which should be taken as one tablet once a day. This is to relieve symptoms of allergies and the symptoms of hay fever.
If you suffer from kidney problems the dose is likely to be lower than this.
If a doctor has prescribed Cetirizine tablets for your child, they will base the dosage on their age or weight. The usual recommended dose for children aged 6 to 12 years old is 5mg, to be taken as half a tablet twice a day.
How should Cetirizine Tablets be used?
Always take Cetirizine tablets exactly as instructed by your doctor or pharmacist. Read the patient information leaflet thoroughly before you start taking the tablets; speak to your doctor or pharmacist for further advice if you are still unsure how to take them.
Cetirizine tablets can be taken with or without food.
Swallow the tablets whole with a drink of water, juice or milk. Do not crush or chew the tablets.
When should Cetirizine tablets be used?
In some circumstances, you might only need to take Cetirizine on days you are suffering from allergy symptoms, such as being exposed to an allergy trigger like dust or animal fur.
On the other hand, you may need to take the tablets on a regular basis to prevent the symptoms of allergies. For instance, you may need to take it regularly during the spring and summer months to stop hay fever symptoms.
What if I take more than I am supposed to?
This medicine is considered to be generally safe, so taking an extra dose is not likely to do you any harm.
Taking an extra dose may result in you or your child suffering from some of the common undesired effects associated with this medicine. If this happens, speak to your doctor or pharmacist for guidance.
What if I forget to take it?
If you forget to take a dose, just take it as soon as you remember. If it is almost time for your next dose, just skip the dose you missed and continue taking Cetirizine as normal.
Never take an extra dose of medicine to try and make up for missing a previous one.
If your child is taking this medicine and you forget to give them a dose, you can give them the missed dose if it is within 4 hours of when they should have originally taken it.
If you only remember more than 4 hours later, skip the dose they missed and wait until the next scheduled dose. Then, carry on as usual.
To ensure you do not forget to take your medication, try to take the tablets at the same time every day. Some people find it useful to set an alarm as a reminder.
How long does it take to work?
After taking Cetirizine, adults and children should start to feel better within one hour.
How long does it last?
The medicine should take effect for 24 hours. If required, you should take another tablet after 24 hours if your symptoms start to come back.
What if I take twice the dosage?
You should never take a higher dosage of a medicine than your doctor or pharmacist has instructed you to. Taking twice the dosage will not make the medicine any more effective and may increase your risk of side effects.
Certirizine 10mg side effects
Like any medicine, Cetirizine can cause side effects, although they will not affect everyone who takes it.
The common adverse effects of this medicine may affect up to 1 in 10 people who take it and include:
Dizziness
Fatigue
Headaches
Diarrhoea
Dry mouth
Feeling sick
Sore throat
Cold-like symptoms
Children are more likely to suffer from diarrhoea and cold-like symptoms than adults.
Uncommon reactions can include:
Abdominal pain
Feeling weak or generally unwell
Tingling in the hands and feet
Itching and/or a rash
Agitation
Speak to your doctor or pharmacist if any of these reactions bother you or do not go away.
Please note, this list is not exhaustive. Please refer to the Side Effects tab for information on rarer and more serious undesired effects you may experience.
Serious Side Effects
A list of more common side effects can be found on the main product page.
Rare side effects of Cetirizine may occur in 1 in every 1,000 users and include:
Abnormal liver function
Fast heartbeat
Swelling as a result of water retention
Convulsions
Weight gain
Urticaria
Insomnia, feeling aggressive, confused or depressed
Side effects with an unknown frequency are:
Joint pain
Rash
Pruritus
Suicidal thoughts or nightmares
Hepatitis
Amnesia
Vertigo
Urinary retention
Stop using this medicine and seek medical attention if you have any of the reactions listed above. You should also do this if you have any unexplained bruising or bleeding.
Serious allergic reaction
In very rare cases, you may suffer a serious allergic reaction to Cetirizine and require immediate treatment in a hospital.
You must either dial 999 or go to A&E straight away if:
You develop a skin rash that may have red, itchy, swollen, blistered or peeling skin
You are finding it difficult to breathe or speak
You have swelling in your face, mouth, tongue, lips or throat
You have tightness in your chest or throat
You are wheezing
Always refer to the patient information leaflet for comprehensive information on side effects and how to cope with them.
If you are worried about side effects, we strongly advise you to discuss your concerns with your doctor or pharmacist before you start using this medicine.
Certirizine Warnings and drug interactions
Before taking Cetirizine tablets, make sure your doctor or pharmacist is aware if you are currently using any other form of medicine.
Take special care with Cetirizine tablets if:
You are using any of the following medications:
Midodrine, for low blood pressure
Ritonavir, to treat the HIV infection
Any medicines that may make you drowsy, make it difficult to urinate, give you dry mouth (taking Cetirizine alongside these medicines may make these side effects worse)
Certain herbal remedies might be unsuitable to take alongside Cetirizine, particularly those that make it difficult to urinate, or cause drowsiness or dry mouth.
Speak to your doctor before taking this medicine if:
You have any kidney problems; you may need to take a lower dose than usual
You have any predisposition factors of urinary retention
You suffer from epilepsy or are at risk of convulsions
Do not give this medicine to children who are under 6 years old.
Always read the patient information leaflet thoroughly before you start taking a new medicine for full details on warnings and precautions.
If you have any questions or concerns at all, please do not hesitate to speak to your doctor or pharmacist for advice.
Can I drive while taking these tablets?
While Cetirizine is a non-drowsy antihistamine, it may still cause drowsiness while taking it.
Do not drive, operate machinery or ride a bike if you suffer drowsiness, dizziness or any other adverse effects which may impair your ability to think or see clearly.
Certirizine Ingredients
The active ingredient contained in this medicine is cetirizine hydrochloride.
The inactive ingredients also contained are: pregelatinized starch, lactose, maize starch, povidone, magnesium stearate, macrogol 6000, basic polymethacrylate, titanium dioxide (E171) and talc.
This medicine comes in packets of either 7, 10 or 30 tablets.
This content has been written by our Superintendent Pharmacist Hussain Abdeh and has been medically reviewed by our Pharmacist Sonia Khan

Hussain Abdeh
MPharm: 2211840
Pharmacist Independent Prescriber
How it works -
get your medicine in 3 simple steps
1

Choose your treatment

Select the treatment or medication you need and answer a few questions online regarding your condition.

2

Online consultation

Our Independent Prescribers will review your questions and assess your suitability for the medication.

3

Receive your delivery

Your medication is dispensed and delivered directly to you from our UK based Pharmacy.
Customers have rated us Excellent on