Written by: Hussain Abdeh MPharm: 2211840
Published on: 28/05/2021
Updated on: 28/05/2021
Naproxen, like any medicine, comes with the risk of certain side effects. While you should always bear in mind that not everyone will get side effects from medicine, it is always advisable to make yourself aware of the adverse reactions you may experience.
Before you buy naproxen tablets, we recommend learning about the different side effects that you may experience. In this article, we will be looking at what naproxen is used to treat and the possible side effects that are associated with taking this medicine. Additionally, we will take a look at the drugs that can interact with naproxen and who should not take this medication.
What is naproxen used for?
Naproxen belongs to a class of medicines called nonsteroidal anti-inflammatory drugs (NSAIDs). It is prescribed for pain relief in conditions that cause pain and inflammation, such as arthritis, joint and muscle pain, sprains and strains and period pain.
Naproxen works by stopping certain enzymes in your body from producing a hormone-like chemical called prostaglandin. This chemical causes inflammation, so by inhibiting it from being produced, the pain and swelling that occurs with inflammatory conditions is reduced significantly. When you take it, you should start to see the benefits after about one hour.
Learn more in our guide to Naproxen which explains everything from what it treats, who can take it and what the different doses are.
Naproxen side effects
Naproxen is generally believed to have fewer side effects than other nonsteroidal anti-inflammatory drugs. Nonsteroidal anti-inflammatory drugs are particularly known for causing side effects that affect the gastrointestinal system, and the risk of these side effects is lower in naproxen than it is in many other common NSAIDs.
You are strongly advised to read the patient information leaflet, which will come with your medication, to familiarise yourself with the possible side effects of naproxen. This leaflet will have a comprehensive list of side effects and also provide guidance on what to do if you get any.
Common side effects
The following side effects occur in more than 1 in 100 people and include:
Changes in vision
Ringing in the ears
Headaches
Dizziness
Tiredness and sleepiness
Rashes
Confusion
If any of these side effects persist or start to worry you, you should talk to your doctor.
Serious side effects
Seek medical attention straight away if you get any of the side effects listed below. These are serious and should be attended to by a doctor as soon as possible:
High temperature, nausea and/or vomiting, headache, neck stiffness, sensitivity to light and confusion (these could be symptoms of aseptic meningitis)
Blood in your urine, a decrease in how much you urinate, nausea or vomiting (these could be signs of a kidney infection or kidney damage)
Irregular, slow heartbeats caused by high levels of potassium in the blood
Heartburn, stomach pain, nausea or vomiting, severe indigestion, diarrhoea (these could be signs of stomach or gut inflammation or an ulcer)
Vomiting blood or dark particles that resemble coffee grounds, black, tarry stools or blood in your faeces (these could be signs of bleeding and perforation of the gut or stomach)
Nose bleeds, infections and a frequent sore throat (these could be signs of blood cell abnormalities)
Feeling breathless, fainting or chest pains (these could be signs of anaemia)
High temperature, stomach pain and vomiting (these could be signs of pancreas inflammation)
Skin or whites of the eyes start to turn yellow (these could be signs of liver problems or jaundice)
Serious allergic reaction
Serious allergic reactions to naproxen are rare, but they are possible. In some cases, these reactions require immediate hospital treatment.
Any of the symptoms listed below may be signs of an allergic reaction. You must either go to your nearest A&E department or call 999 straight away if:
You get a skin rash that may be red, itchy or swollen
Your mouth, face, tongue, lips or throat start swelling
Your skin is blistering or peeling
You are wheezing
You are having breathing difficulties or finding it hard to speak
You have chest pain or your chest or throat feels tight
If you experience any side effects not listed here or in the patient information leaflet, you can report them to the Medicines and Healthcare products Regulatory Agency (MHRA), using their Yellow Card Scheme.
Does naproxen make you sleepy?
Sleepiness is one of the side effects of naproxen; drowsiness and fatigue generally affects between 1 and 10 in every 100 people who take naproxen.
While most people will not experience sleepy side effects of naproxen, you should not drive, ride a bike or use any machines until you know how this medicine affects you. If you do feel dizzy or drowsy, do not drink alcohol as this may make your symptoms worse.
Signs of an overdose
Never take more naproxen than your doctor has told you to. If you have accidentally taken more than you were supposed to, call 111 or contact your doctor as soon as possible.
Taking an overdose of naproxen may result in the following side effects:
Nausea or vomiting
Heartburn
Headaches
Upset stomach
Feeling dizzy or drowsy
Stopping breathing
Ringing or buzzing in the ears
Fits (seizures)
Fainting or unconsciousness
Feeling excited
Diarrhoea
Temporary changes to liver functions
Stomach or intestinal bleeding
Disorientation
Blood clotting faster than usual
Excessive production of acid
Is naproxen addictive?
Naproxen does not cause addiction. However, like any medicine, you must always take it in accordance with your doctor or pharmacist's instructions.
If you take this medicine long-term, your body may develop a tolerance to naproxen, which may stop it from working as effectively as it did initially. This may also lead to withdrawal symptoms when you do stop taking naproxen. Talk to your doctor if you have been taking naproxen for a while and intend to stop taking it.
Precautions to take with naproxen
To lessen the risk of certain side effects, naproxen should be taken with or after a meal.
If you find that this medicine makes you more sensitive to sun, limit how much you go outside on sunny days. Wear sunscreen and clothes that cover your arms and legs when you do go outside, and stay away from tanning beds.
If you are a woman who is pregnant or breastfeeding, talk to your doctor about the potential side effects you may be more prone to before starting a new medication.
You should also tell your doctor about all the medicines you are currently taking if you are due to undergo any type of operation.
Kidney problems are a possible side effect of naproxen. This can often be the result of being dehydrated. To make sure you do not become dehydrated, you should make sure that you drink plenty of water while you are taking this medicine. Vomiting and diarrhoea can also cause dehydration; if you suffer either of these side effects, take small sips of water at regular intervals to keep up your fluid intake.
Naproxen and other medicines
Before you start to use a new medicine, always tell your doctor or pharmacist of any other prescription or non-prescription medication you are already taking.
In the case of naproxen, it is most important that you tell them if you are already taking, or have recently taken:
Any other painkiller medicines, such as ibuprofen or aspirin
A hydantoin, such as phenytoin, to treat epilepsy
Medicines to stop your blood clotting, such as warfarin
Sulfonamide medicines, such as acetazolamide, and sulfonamide antibiotics
A sulfonylurea medicine, such as glimepiride, to treat diabetes
Any cardiac glycoside medicines, such as digoxin
Any diuretic medicines (water tablets)
Any ACE inhibitors or other high blood pressure medication
Any steroid medicines, such as hydrocortisone
Probenecid
Medicines to treat mental health issues, such as lithium or any SSRI medications
Any quinolone antibiotics, such as moxifloxacin
Methotrexate
Ciclosporin or tacrolimus
Mifepristone
Zidovudine
Aspirin or acetylsalicylic acid to prevent blood clots
For more information about using Naproxen with other medicines, read our helpful medical guide about using Naproxen, Ibuprofen and Paracetamol together.
Naproxen and Alcohol
If you smoke or consume alcohol daily while taking naproxen, this may increase the risk of stomach bleeding. You should talk to your doctor about how much alcohol you can safely consume while taking naproxen. Cutting down on your alcohol intake and giving up smoking may help to decrease the risk of stomach bleeding.
Our guide on Naproxen and Alcohol explains in more detail the risks and complications with consuming Alcohol whilst taking Naproxen.
Does Naproxen cause Erectile Dysfunction
Research has found that there is a connection between NSAID's and Erectile Dysfunction. In summary, the study found that men who took NSAID's were 1.4 times more likely to experience erectile dysfunction.
Can naproxen cause weight gain?
Weight gain is not an indicated as a side effect, if you experience weight gain whilst taking naproxen, this could be a sign of an underlying condition. You should speak to your doctor if you experience a sudden weight gain.
Does naproxen cause acid reflux?
Although naproxen does not cause acid reflux, it can cause a number of symptoms that are very closely related to acid reflux such as, stomach pain, burning sensation, heartburn, indigestion, nausea and wind. 
Does Naproxen cause stomach ulcers?
Naproxen interferes with the stomachs natural ability to protect itself from peptic acids. As a result, it can damage the lining of the stomach and increase the risk of peptic ulcers.
Short term use of Naproxen is unlikely to damage the lining of the stomach, however for individuals that have been prescribed naproxen long term to treat a chronic condition, it is likely you will be prescribed a proton pump inhibitor to take alongside naproxen to provide protection to the lining of the stomach.
Our medical guide provides more information on how to protect your stomach when taking naproxen.
Is Naproxen safer than Ibuprofen?
Ibuprofen is less likely to cause stomach ulcers and gastrointestinal bleeding when compared to naproxen. However, as with most NSAID's Ibuprofen will also cause certain side effects that Naproxen does not.
Our medical guide covers naproxen vs ibuprofen and compares the side effects of both treatments.
Summary
No medicine comes without the risk of side effects. However, many of the side effects associated with naproxen can be controlled or will resolve themselves.
As is the case with all medicines, we urge you to read the patient information leaflet thoroughly before you start to take naproxen. If you still have any questions or concerns after consulting the leaflet for details on side effects, please do not hesitate to talk to your doctor or pharmacist. They will be able to advise you on ways you may be able to prevent or lessen the risk of suffering side effects.
It is also of the greatest importance that you always take your medicine exactly as your doctor or pharmacist has instructed you. You should also talk to them about the potential dangers of taking naproxen with other medicines.
References
https://www.nhs.uk/medicines/naproxen/
https://www.healthline.com/health/naproxen-oral-tablet
https://www.webmd.com/drugs/2/drug-5173-1289/naproxen-oral/naproxen-oral/details
https://www.drugs.com/article/naproxen-need-to-know.html
What are the common and serious side effects when taking Naproxen? Our guide details the warning signs you should look out for when taking Naproxen.
Doctor Notes
Naproxen is one of the most widely used pain relief medicines available. Given it's popularity, it is not without it's fair share of side effects, especially if taken incorrectly. It is recommended to always take naproxen exactly as prescribed to reduce the risk of experiencing side effects. Always read the patient information leaflet for a full list of potential side effects and their severity.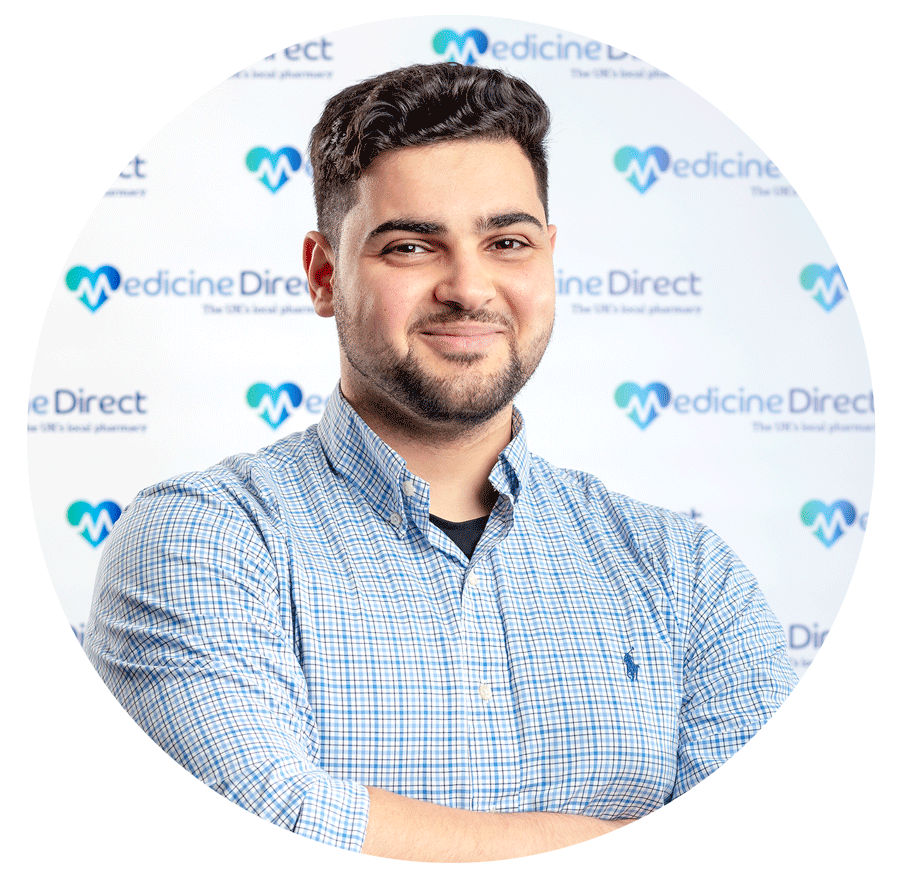 Hussain Abdeh
MPharm: 2211840
Superintendent Pharmacist
This content has been written by our Superintendent Pharmacist Hussain Abdeh and has been medically reviewed by our Pharmacist Sonia Khan
View Profile