Contains 2 sprays per pack
Treats the symptoms of a Migraine
Also available as Imigran Tablets

All-inclusive service

Fast next day delivery

UK registered pharmacy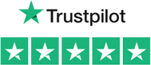 TrustScore 4.8
What is Imigran nasal spray 10mg/20mg?
Imigran is a nasal spray that is used to treat the symptoms of a migraine attack. Each spray contains a dose of the medicine known to effectively treat migraines, sumatriptan; which belongs to a group of medicines known as triptans (also referred to as 5-HT1 receptor agonists).
Imigran nasal spray is also available as Imigran 50mg - 100mg tablets for migraines.
Buying Imigran nasal spray online
Imigran nasal spray is a prescription-only medicine and cannot be bought over the counter without a prescription. You can Imigran nasal spray online from Medicine Direct after a confidential online consultation with one of our registered health professionals. They will assess your symptoms and medical history and prescribe the nasal spray if they deem it to be a suitable treatment for you to use.
From there, you can order your medication from our UK-registered online pharmacy; order by 2pm to receive next day delivery.
What is Imigran nasal spray 10mg and 20mg used to treat?
Imigran nasal spray is a treatment for the symptoms of a migraine headache.
Migraine symptoms include:
Feeling sick
Vomiting
Being sensitive to light and sound
Headache
Migraines are believed to be caused by the temporary widening of the blood vessels inside your head. This nasal spray is thought to work by reducing the widening of the blood vessels, relieving the pressure in your head and relieving the symptoms of a migraine attack. Imigran contains sumatriptan as its active ingredient, which works by stimulating certain receptors in the brain, which makes the blood vessels narrow to ease the throbbing pain of a migraine.
Who can take Imigran?
Imigran is an effective treatment for the symptoms of migraines, but it is not suitable for everyone.
Who should not use Imigran?
Do not use Imigran nasal spray if:
You are allergic to sumatriptan or any of the other ingredients contained in this medicine (please refer to the Ingredients tab for a full list)
You have circulation problems in your legs that cause cramp-like pains when you walk
You have any heart problems, such as recently having a heart attack, angina or narrowing of the arteries
You have had a stroke or a mini-stroke
You have high blood pressure (if you have mild blood pressure or it is being treated, you may be able to take Imigran)
You have serious liver disease
You are taking any any other migraine medicines
Speak to your doctor before using Imigran if:
You are a heavy smoker or using nicotine replacement therapy
You are a man over the age of 40
You are a woman who has been through menopause
You have a history of seizures (fits)
You have liver or kidney disease
You are allergic to antibiotics called sulphonamides
You are taking any antidepressants called Selective Serotonin Reuptake Inhibitors (SSRIs)
You feel any chest tightness or pain after using Imigran
Can Imigran be taken in pregnancy and while breast feeding?
You should speak to your doctor before using this medicine if you are pregnant, trying to get pregnant, think you might be pregnant or are breastfeeding. They will decide whether or not you should use this Imigran nasal spray.
If you are breastfeeding, do not breastfeed your baby for 12 hours after using Imigran. If you have expressed any milk during those 12 hours, do not give it to your baby.
How long does it take for Imigran nasal spray to work?
The nasal spray will normally work within 15 minutes of using it. If your headache goes away but then returns, you can take another dose after 2 hours.
Directions
Always use Imigran nasal spray exactly as instructed by your doctor. Read the patient information leaflet thoroughly and ask your doctor or pharmacist if you are not sure how to use it.
For adults aged 18 to 65, the usual dose is one Imigran 20mg spray into just one nostril, although only 10mg is enough for some people. Do not use more than 2 sprays in 24 hours.
For adolescents aged 12 to 17, the usual dose is one Imigran 10mg spray into one nostril.
Imigran nasal spray is not recommended for children under the age of 12 or adults over the age of 65.
How do you use Imigran nasal spray?
Get into a comfortable position (you may wish to use this nasal spray while sitting down).
If you have a cold or a blocked nose, blow your nose
Gently hold the nasal spray with your fingers and thumb.
Use a finger to firmly block one nostril.
Carefully insert the nozzle of the nasal spray into the other nostril and breathe out gently through your mouth.
Hold your head upright and keep your mouth closed.
Breathe in gently through your nose. As you breathe in, press down on the plunger; this will release one spray. Keep breathing in while it sprays.
Remove the nozzle from your nose and keep your head upright for about 20 seconds.
Your Imigran nasal spray is now empty; dispose of it as advised by your doctor or pharmacist.
How do I take Imigran nasal spray?
Take Imigran at the onset of a migraine. Spray 10mg-20mg of the medicine into one nostril. If your migraine returns, you can use the spray again after 2 hours. Do not use more than two sprays in 24 hours.
How many pack of Imigran Nasal Spray can I buy in one purchase?
This is a prescription-only medication, so you can only order three packs (six sprays) at once.
Is Imigran Nasal Spray avaliable for next-day delivery?
If you place your order by 2pm, then next day delivery is available.
Is it safe to purchase Imigran Nasal Spray online?
Ordering this product from Medicine Direct is completely safe. We are a fully-registered UK pharmacy and are regulated by the General Pharmaceutical Council (GPhC) and MHRA. This means all of our medicines are safe and approved for use in the UK.
How do I buy Imigran Nasal Spray online?
You can purchase Imigran from Medicine Direct after a simple and confidential online consultation.
What does the price include?
The price includes the cost of your medicine, an online consultation with a health professional and the postage.
What are the advantages of buying Imigran Nasal Spray online?
Buying your medicine online removes the need to wait days or even weeks to see your GP. You can have your symptoms reviewed and be prescribed an appropriate medicine without even needing to leave the house.
Does Imigran Nasal Spray help to prevent migraines?
This product should not be used as a migraine prevention treatment; you should only use it when you feel the onset of a migraine.
Will Imigran Nasal Spray definitely cure my migraines?
Sumatriptan is a very effective medicine for treatment. However, not everyone will find it to be completely effective and this is not something to worry about.
What other steps can I take to help my migraines?
What you can do to help will depend on the triggers and symptoms of your migraines. Some people find that they suffer from light sensitivity, so lying in a dark room can help to improve this. If you have sound sensitivity, you should wear earplugs or avoid loud places.
I normally get Imigran Nasal Spray from my doctor - why should I get it online?
Buying your medicine online lets you receive medical attention from a registered professional from the comfort of your own home. Completing an online consultation with Medicine Direct means that you do not need to visit a doctor to have your symptoms reviewed. One of our doctors or pharmacists can prescribe you an appropriate medicine based on your medical history and your symptoms.
Possible side effects
Like all medicines, Imigran nasal spray comes with the risk of side effects, although these won't affect everyone who uses it.
Common side effects include:
An unpleasant taste
Heaviness, tightness, pressure or pain in the chest, throat or other parts of the body, or feeling numb, tingly or warm or cold. These may feel intense but normally ease quickly.
Seek medical attention if you suffer from any of the above. In rare cases, this could be a symptom of a heart attack.
Other common side effects include:
Tiredness
Dizziness
Nosebleeds
Burning or irritation in the nose or throat
Muscle aches
Shortness of breath
Temporary high blood pressure
Feeling sick or being sick
Please note, this list is not exhaustive. Please refer to the Side Effects tab for more information. Always read the patient information leaflet for comprehensive details on side effects.
Serious Side Effects
Rare side effects can include:
Changes in liver function
Heart problems
Seizures, tremors, neck stiffness, muscle spasm
Diarrhoea
Difficulty swallowing
Sweating
Joint pain
Feeling anxious
Pain worsening at the site of any existing injury or inflammation
Pain in the lower left side of the body and bloody diarrhoea
Feeling faint
Visual problems, such as blurred vision, reduced vision or loss of vision
Pale blue-tinged skin and/or pain in the joints, fingers, toes, ears, nose or jaw as a response to stress or cold
You should talk to your doctor if you suffer from any of the above.
Serious allergic reaction
In very rare cases, you may suffer a serious allergic reaction to this nasal spray.
You must either call 999 or go to A&E immediately if:
You are wheezing
You have tightness in your chest or throat
You have swelling in your face, mouth, tongue, lips or throat
You are finding it difficult to breathe or speak
You develop a skin rash that may have red, itchy, swollen, blistered or peeling skin
You could be having a serious allergic reaction and require treatment in hospital.
Always read the patient information leaflet for comprehensive information on side effects. If you have any concerns, please speak to your doctor.
Warnings
Before you start taking a new medicine, tell your doctor if you are already taking any other medication. This includes prescription and non-prescription medicine, herbal remedies, vitamins and supplements.
In particular, tell them if you are taking:
Any other migraine medicines
Any antidepressants called monoamine oxidase inhibitors (MAOIs), or you have taken any in the past two weeks
Ergotamine
Any other triptans/5-HT1 receptor agonists
Any Selective Serotonin Reuptake Inhibitors (SSRIs) or Serotonin Noradrenaline Reuptake Inhibitors (SNRIs)
The herbal remedy St. John's wort
Always read the patient information leaflet for full details on warnings and drug interactions. If you have any questions or concerns, please do not hesitate to speak to your doctor.
Ingredients
The active ingredient in this medicine is sumatriptan.
It also contains the following ingredients: potassium dihydrogen phosphate, dibasic sodium phosphate anhydrous, sulphuric acid, sodium hydroxide and purified water.
This content has been written by our Pharmacist Sonia Khan and has been medically reviewed by our Superintendent Pharmacist Hussain Abdeh

Sonia Khan
MPharm: 2076091
Pharmacist
How it works -
get your medicine in 3 simple steps
1

Choose your treatment

Select the treatment or medication you need and answer a few questions online regarding your condition.

2

Online consultation

Our Independent Prescribers will review your questions and assess your suitability for the medication.

3

Receive your delivery

Your medication is dispensed and delivered directly to you from our UK based Pharmacy.
Customers have rated us Excellent on