Diarrhoea relief
Treats Irritable Bowel Syndrome (IBS)
Very fast acting

All-inclusive service

Fast next day delivery

UK registered pharmacy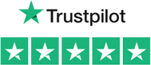 TrustScore 4.8
What is Imodium?
Imodium is the brand name for Loperamide, which is a medication used for diarrhoea relief. Available as a syrup, tablet or capsules, Imodium is one of the most used diarrhoea relief remedies.
With a prescription, you can buy Imodium syrup, which is used to aid moderate to severe diarrhoea, providing fast-acting relief. You can also purchase Imodium Instants.
What is Imodium used for?
Imodium (Loperamide) is primarily used as diarrhoea relief, but can also be used to treat short-term diarrhoea or irritable bowel syndrome (IBS).
You can also use this product to aid in longer-term issues, such as bowel conditions like Chron's disease.
Who should not use Imodium
This product is available for purchase without a prescription for:
Adults over 18 years old with IBS or diarrhoea, as long as your doctor has diagnosed IBS
Anyone 12 years of age and over with short-term diarrhoea
You will need a prescription for Loperamide medicines if any of the below apply to you:
Children under 12 years old
Children aged 12 to 17 years old with IBS or long-lasting diarrhoea
Adults aged 18 or over with long-lasting diarrhoea
This medicine is not suitable if:
You are constipated or your stomach looks swollen
You have severe diarrhoea after taking antibiotics
An inflammatory bowel condition flares up (such as ulcerative colitis)
Please contact your doctor before you take Loperamide if:
You are pregnant, trying to get pregnant or are breastfeeding
You have had an allergic reaction to Loperamide or any other medicines in the past
You have had diarrhoea for more than 48 hours
You have AIDS and your stomach becomes swollen
You have blood in your stools and a temperature of more than 38C
You have liver problems
You aren't able to digest some sugars
If you suffer from diarrhoea with IBS, please speak to your doctor before taking this product if:
You are aged 40 or over and it has been a while since your last IBS attack, or if your symptoms are different than previously
You have nausea/vomiting
You have lost weight or your appetite
You have bad constipation
You have recently had bloody stools
You have a fever
You have recently travelled abroad (you may have contracted a stomach bug)
You have trouble urinating or find it painful
Possible side effects
Speak to your doctor or contact your pharmacy if any of these adverse effects bother you or persist:
Headaches
Nausea
Dizziness
Constipation
Wind
For more serious reactions, please refer to our Side Effects tab.
Imodium Dosage
Always read the dosage information provided with your medicine products.
The dosage quantity you need take will vary from person to person, depending on the severity of your condition.
The usual starting dose should be between four and eight 5ml doses per day in divided doses. Take 4 spoonfuls (5ml) straight away. 2 spoonfuls should then be taken after each attach of diarrhoea.
If you are taking the capsules, Imodium should be taken by consuming two capsules immediately. After then, one capsule or tablet should be taken after each runny bowel movement. Do not exceed the number of capsules recommended by your doctor.
Imodium Syrup FAQ's
How much does Imodium cost?
Imodium syrup is available at Medicine Direct for £3.99.
Do I need a prescription for Imodium products?
Most products do not require a prescription. You do not need a prescription to buy the capsules. Imodium (Loperamide) is also available as tablets. This medicine can be purchased online, at registered pharmacies and supermarkets. However, you do need a prescription to purchase Imodium syrup. If you have bought an Imodium product from a supermarket or without a prescription, such as Imodium Instant, you should not use it for more than 48 hours without talking to a doctor.
Can my child take Imodium products?
Children under 12 years old can only take this medicine if they have been prescribed it.
Will Imodium cause constipation?
Constipation is a common side effect of this product. If you do become constipated, you should stop taking the medicine and drink plenty of water. If this symptom persists, please speak to your doctor or pharmacist
Can I use Imodium if I suffer from IBS?
You can use Imodium without a prescription if you suffer from IBS, providing your doctor has already diagnosed you with this condition in the past. Children between 12 and 17 with IBS will require a prescription for this product.
Will an oral rehydration solution treat my diarrhoea?
An oral rehydration solution does provide diarrhoea relief, but it will replace the fluids lost from this condition, as well as essential salts.
Imodium Side Effects
In rare cases, you may experience serious side effects with Imodium.
Please contact your doctor immediately if you experience any of the below:
Feeling faint, less alert or passing out
Are moving in a clumsy way
If you experience any of the below, please call 999 or go to A&E straight away. You may be having a serious allergic reaction (anaphylaxis):
Wheezing
Swelling of the mouth, lips, face, tongue or throat
Tightness in the chest or throat
Skin rash that may be red, itchy, blistered, peeling or swollen
Trouble breathing or speaking
Please refer to the information leaflet, which will accompany your medicine, for the full list of side effects.
Imodium Warnings and Drug Interactions
Certain medicines may interfere with the effectiveness of Imodium.
Please check with your pharmacist or doctor if you are planning to buy Imodium Instant, syrup, capsules or tablets, but are also taking any of the below:
Ritonavir (used to treat HIV)
Gemfibrozil (high cholesterol)
Quinidine (abnormal heartbeats or malaria)
Itraconazole or Ketoconazole (fungal infections)
Desmopressin (bed wetting or urinating too much)
Other medicines for diarrhoea relief, stomach or bowel problems or constipation
Always inform your doctor if you are taking any other medicines, herbal medicines, vitamins or supplement products.
Ensure you tell your doctor if your diarrhoea is severe and you take metformin for diabetes, or medicine for heart failure or high blood pressure. You may be advised to pause these medications until your diarrhoea is cured.
Pregnancy and breastfeeding 
Imodium is not recommeded for use when breastfeeding. This is due to the small amounts of the ingredient loperamide is secreated through breast milk. 
It is not recommended to use Imodium during pregnancy. Always speak to your doctor before taking any medication when pregnant. 
Imodium Ingredients
The product also contains the following inactive ingredients:
Lactose, Maize Starch, Talc and Magnesium Stearate (E572). The capsule itself is made up of Titanium Dioxide (E171), Black Ferrous Oxide (E172), Yellow Ferric Oxide (E172), Indigo Carmine (E132), Erythrosine (E127) and Gelatin.
Always read the full ingredients in any brand of medicine you use.
This content has been written by James Nuttall and has been medically reviewed by our Superintendent Pharmacist Hussain Abdeh.

Hussain Abdeh
MPharm: 2211840
Pharmacist Independent Prescriber
How it works -
get your medicine in 3 simple steps
1

Choose your treatment

Select the treatment or medication you need and answer a few questions online regarding your condition.

2

Online consultation

Our Independent Prescribers will review your questions and assess your suitability for the medication.

3

Receive your delivery

Your medication is dispensed and delivered directly to you from our UK based Pharmacy.
Customers have rated us Excellent on