Levocetirizine 5mg Tablets
Eases allergy symptoms
Antihistamine tablets
Works within 1 hour

All-inclusive service

Fast next day delivery

UK registered pharmacy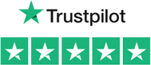 TrustScore 4.8
What is Levocetirizine used for?
Levocetirizine 5mg tablets are an antiallergic treatment for allergies, particularly allergic rhinitis (hay fever). This medicine is suitable for adults and children who are at least 6 years old.
It comes in packets of 30 tablets and is available on prescription.
Can I buy Levocetirizine tablets online?
This medicine is only available to purchase when you have a prescription. You can buy Levocetirizine tablets online from Medicine Direct after a confidential online consultation with one of our registered doctors. They will review your answers and prescribe Levocetirizine if it is the most suitable form of treatment for you to use.
What are the benefits of taking Levocetirizine?
Levocetirizine 5mg tablets contain the active ingredient levocetirizine dihydrochloride, which eases the symptoms of allergic rhinitis (hay fever) by blocking the body's histamine receptors. This stops other allergy-fighting chemicals from being released, thus preventing the increase in blood flow to the area.
How long does it take to work?
Levocetirizine dihydrochloride was found to start working after one hour of the medicine being taken.
Do I need a prescription for Levocetirizine?
Yes, this medicine is a prescription-only medication. One of Medicine Direct's certified medical professionals can issue you with a prescription for Levocetirizine after you have completed an online consultation.
What is the difference between Levocetirizine and Cetirizine?
Both of these medicines are antihistamines.
Cetirizine is often sold under the brand name Zyrtec and does not usually require a prescription to purchase, unlike Levocetirizine.
Cetirizine Hydrochloride 10mg can be used for allergic rhinitis (hay fever), hives, eczema, certain food allergies, conjunctivitis and reactions to insect bites and stings.
Who should not use Levocetirizine?
Levocetirizine is not a suitable medicine for everyone to take.
This medicine is not suitable for children who are under 6 years old.
Do not take Levocetirizine tablets if:
You are allergic to levocetirizine dihydrochloride or any of the other ingredients contained in this medicine (please see the Ingredients tab for full details)
You have a severely impaired kidney function
Please speak to your doctor or pharmacist before you start taking this medicine if:
You are likely to not be able to empty your bladder
You have epilepsy or are at risk of suffering convulsions
You are booked in to have an allergy test
These tablets contain lactose. If your doctor has told you that you are intolerant to certain sugars, speak to them before you start to take Levocetirizine.
Pregnancy and breastfeeding?
Please talk to your doctor or pharmacist before using Levocetirizine if you are currently pregnant, think you might be pregnant, are trying to get pregnant or are breastfeeding.
Alternative treatments
Alternative treatments are available, such as antihistamine medicines and allergy tablets. Many of these are available to purchase from Medicine Direct, so just complete an online consultation with one of our doctors and they will prescribe the most effective treatment for your condition.
Possible side effects
Like all medicine Levocetirizine may cause side effects, although not everyone will get them.
Common side effects include:
Dry mouth
Tiredness
Headache
Drowsiness
Uncommon side effects may include abdominal pain and exhaustion.
Speak to your doctor if any of these reactions bother you or do not go away.
Please refer to the Side Effects for a list of rarer and more serious reactions associated with Levocetirizine.
Levocetirizine Dosage and Directions
Always take Levocetirizine 5mg tablets exactly as instructed by your doctor. Read the patient information leaflet and speak to your doctor or pharmacist for further guidance if you are not sure.
Each packet contains 30 tablets.
Levocetirizine tablets can be taken with or without food.
The recommended dose for adults and children aged 6 and over is one tablet every day.
Levocetirizine is for oral use only to relieve allergic rhinitis (hay fever). Swallow the tablets whole with a drink of water; do not crush or chew them.
What if I take more tablets than I should?
Adults may experience drowsiness if they take more Levocetirizine than they are supposed to. Children may initially be excited or restless before also feeling drowsy.
You should contact your doctor if you have taken an overdose of Levocetirizine. They will advise you on what to do.
What happens if I forget to take a tablet?
If you forget to take a dose, just take the next dose at the usual time. Do not take a double dose to try and make up for missing an earlier one.
What happens if I stop taking Levocetirizine tablets?
If you stop taking Levocetirizine you should not have any adverse reactions. However, if you stop taking this medicine you may experience pruritus (intense itching) - this may occur even if you did not have these symptoms before you started taking the medication. These symptoms should go away once you restart treatment.
Please speak to your doctor or pharmacist if you have any other questions.
Levocetirizine Side Effects
The following side effects may occur at an unknown frequency:
Fits
Increased heart rate
Palpitations
Dizziness
Fainting
Tremor
Unable to completely empty the bladder
Hepatitis
Pins and needles
Feeling of rotation and movement
Distorted sense of taste
Vision problems such as blurred vision
Pain or difficulty urinating
Shortness of breath
Weight gain
Pruritus
Insomnia/nightmares
Muscle/joint pain
Behavioural changes
Hallucinations
Depression
Abnormal liver function
Nausea, vomiting, diarrhoea
Increased appetite
Rash
Urticaria
Please speak to your doctor if you suffer from any of the side effects listed above.
Serious allergic reaction
In rare cases, it is possible to have a serious allergic reaction to Levocetirizine, which may require you to be treated in hospital.
Call 999 or go to A&E immediately if:
You have tightness in your throat or chest
You have swelling in your face, mouth, throat, lips or tongue
You are wheezing
You are finding it hard to speak or breathe
You develop a skin rash that may have red, itchy, swollen, blistered or peeling skin
Always read the patient information leaflet for comprehensive details on side effects. Speak to your doctor or pharmacist if you need more information.
Warnings
Before you start to take Levocetirizine, inform your doctor or pharmacist if you are currently taking any other medicine, whether it is for allergic rhinitis or not. This includes any prescription or non-prescription treatments, herbal remedies, supplements or vitamins.
Will Levocetirizine make me drowsy?
Drowsiness is a side effect of Levocetirizine, although not everybody will experience this. If you take an extra dose of Levocetirizine, you may experience drowsiness. Speak to your doctor if this reaction does not go away.
If you do experience drowsiness, dizziness, vision problems or any other side effects that impair your ability to see or think clearly, you must not drive, operate machinery or cycle until you feel better again. If these side effects do not go away, contact your doctor as soon as possible.
Always read the patient information leaflet for details on warnings and drug interactions. Speak to your doctor or pharmacist if you have any questions or concerns.
Ingredients
The active ingredient contained in this medicine is levocetirizine dihydrochloride 5mg.
It also contains the following ingredients: microcrystalline cellulose, lactose monohydrate, magnesium stearate (core), and hypromellose (E464), titanium dioxide (E171), and macrogol 400 (coating).
Each packet of Levocetirizine contains 30 tablets.
This content has been written by James Nuttall and has been medically reviewed by our Pharmacist Sonia Khan.

Sonia Khan
MPharm: 2076091
Pharmacist
How it works -
get your medicine in 3 simple steps
1

Choose your treatment

Select the treatment or medication you need and answer a few questions online regarding your condition.

2

Online consultation

Our Independent Prescribers will review your questions and assess your suitability for the medication.

3

Receive your delivery

Your medication is dispensed and delivered directly to you from our UK based Pharmacy.
Customers have rated us Excellent on