Nitrofurantoin 100mg Tablets
Commonly used to treat Urinary Tract Infections (UTI)
Symptoms should improve within 3 days
Works by slowing the growth of bacteria in the body

All-inclusive service

Fast next day delivery

UK registered pharmacy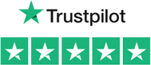 TrustScore 4.8
What is Nitrofurantoin
Nitrofurantoin is an antibiotic which is very effective in slowing the growth of bacteria in the body.
Nitrofurantoin is the active ingredient used in this antibiotic and it is most commonly sold under the brand name Macrobid.
It is available on prescription and can be purchased online at a registered pharmacy like Medicine Direct.
It comes in the form of capsules or tablets that you swallow, or a liquid you drink.
What is Nitrofurantoin used to treat?
It is commonly used to treat urinary tract infections, more commonly known as cystitis. If you have a bladder infection, this is also a common prescription.
When you take Nitrofurantoin, your body will quickly filter it out of your blood and into your urine, meaning the medicine is concentrated on the area of infection, making it an ideal treatment for urine infections.
Who can take Nitrofurantoin?
While it is generally considered to be a very safe antibiotic, Nitrofurantoin may not be suitable for everyone. You should consult your doctor and pharmacy before you use this medicine to treat cystitis or any other infections if any of the below apply to you:
You have severe kidney disease
You have diabetes
You have any illnesses which cause severe weakness
You have anaemia
You have vitamin B deficiency
You have had an allergic reaction to Nitrofurantoin or any other medication in the past
You have any of these rare inherited conditions: porphyria (a blood disorder) or glucose-6-phosphate dehydrogenase (G6PD) deficiency
Possible side effects
Not everyone will experience side effects when taking this medicine, but there are common adverse reactions you should take note of.
If you suffer any of the below effects, you should keep taking the medicine but speak to your doctor if they persist:
Loss of appetite
Headaches
Feeling sick
Being sick or suffering diarrhoea
Dizziness or feeling drowsy
Please note, this is not an exhaustive list of the possible side effects. You may experience more severe adverse reactions, which can be found under the Side Effects tab on this page.
You should make sure you always read the leaflet which will accompany your Nitrofurantoin tablets.
Nitrofurantoin Dosage
Always take Nitrofurantoin (Macrobid) tablets exactly as instructed by your doctor. Read the patient information leaflet thoroughly before taking any course of antibiotics; speak to the doctor or pharmacy if you are unsure of how to take it.
When taking 100mg of Nitrofurantoin, you should take one pill twice a day. In the case of severe infections, your doctor may advise you to take 100mg four times a day instead.
To prevent a UTI like cystitis, the normal instructions are to take 100mg once a day, in the evening.
Try to leave 12 hours between each dose, such as taking it at 9am and 9pm. If taking it four times a day, try to take it first thing in the morning, around midday, during the late afternoon, then at bedtime.
To prevent stomach upset, try to take Nitrofurantoin with a meal or snack.
To properly treat your urinary tract infection, it is important that you continue taking this medication until you complete your course of treatment. Do not stop early, even if you feel better, as this may make your infection return.
Nitrofurantoin dosage
The common recommended dose for cystitis is 100mg, to be taken twice a day at 12-hour intervals, such as at 9am and 9pm. Alternatively, you may need to take 50mg of Nitrofurantoin four times a day in even intervals, such as first thing in the morning, at noon, in the late afternoon, and at bedtime.
For severe UTIs, you may need your dose to be altered, but your doctor will advise you if this is the case.
Always take medication as instructed by your doctor or pharmacy.
How should I take it?
Nitrofurantoin tablets and capsules should be swallowed whole with a drink of water or milk. Do not chew or break Nitrofurantoin tablets or capsules.
What if I forget to take it?
If you miss a dose, take Nitrofurantoin as soon as you remember, as long as it is not almost time for your next scheduled dose. If it is almost time to take your next dose, just skip the dose you missed and continue to take it as normal.
Never take an extra dose of medicine to try and make up for missing a previous dose. Never take two doses at the same time.
To properly treat your cystitis, it is very important that you are consistent with taking your medication, which means you should not miss a dose. To make sure you remember to take Nitrofurantoin, try to take it at the same time every day. Some people find that setting an alarm to remind them can be useful.
What if I take more than I am supposed to?
Taking an extra dose of Nitrofurantoin is unlikely to cause you any harm.
However, speak to your doctor or pharmacy if you have taken more than one extra dose or are experiencing severe reactions as a result of taking too much.
How long do I need to take it for?
To treat a urinary tract infection, you will normally be required to use Nitrofurantoin for between 3 and 7 days.
To prevent a UTI like cystitis before having surgery, it is likely you will need to take it on the day you have the operation, and for the following three days.
To stop a UTI like cystitis from coming back, you may be instructed to take it for several months.
Nitrofurantoin FAQ's
How does Nitrofurantoin work?
Nitrofurantoin is an antibiotic that targets the exact area of your UTI. This means that your body can quickly filter the medicine out of your blood and into your urine, so your cystitis can be cleared up much faster. Most people who require Nitrofurantoin will need to use it for between 3 and 7 days to clear a UTI such as cystitis.
What is the difference between Macrobid and Nitrofurantoin?
Macrobid is one of the brand names for Nitrofurantoin, so there is actually no difference in the medicine apart from the name. Both medicines should be effective in relieving UTIs like cystitis.
Is Nitrofurantoin available over the counter?
You can only buy this medicine if you have a prescription from your doctor. You can order Nitrofurantoin online at Medicine Direct. After an online consultation with one of our doctors, they can prescribe you this medication if they deem it a suitable treatment for you to use. You can then order it from our online pharmacy.
Order online by 2pm and we can offer you free next day delivery on your medicine. Never order medication online unless it is from a registered pharmacy, like Medicine Direct. We are registered with the General Pharmaceutical Council (GPhC), which means we can guarantee nothing but genuine versions of the medicine you require. All of our doctors are registered with the General Medical Council, which means they are fully qualified and legally able to prescribe medicine just like your local GP.
Nitrofurantoin Side Effects
The list of common adverse reactions to this medication can be found on the main page for the product.
In rarer cases, you may experience more serious side effects than those listed on the main page.
You should seek medical attention immediately if you experience any of these reactions while taking Nitrofurantoin:
Severe headaches
Numbness or weakness, tingling sensations in your body or pins and needles - these could be the sign of a nerve problem
Pains in your chest, coughing or difficulty breathing
Chills or a high temperature (higher than 38C)
Pale stools and dark yellow or brown urine, yellow skin or the whites of your eyes turning yellow - these symptoms could be the sign of gallbladder or liver problems
Unexplained bruising or bleeding (including nosebleeds), a sore throat, feeling tired or generally unwell, a temperature above 38C - any of these symptoms could be a sign of blood problems
In some cases, you may experience a severe allergic reaction (anaphylaxis) and could require urgent treatment in hospital.
You should call 999 or go to A&E immediately if you experience any of these:
You are wheezing
You find it difficult to breathe or speak
You get a skin rash that may be itchy, blistered, peeling, swollen or red
You have tightness in the chest or throat
You mouth, lips, tongue, face or throat is swelling
This list may not be exhaustive. You should always make sure you read the patient information leaflet, which will accompany your medicine for the complete list of side effects you may suffer from when using this antibiotic.
Nitrofurantoin Warnings and drug interactions
Nitrofurantoin may interact with other medicines you are taking, whether these are prescription or non-prescription drugs you obtained from a pharmacy.
Whether you are taking Nitrofurantoin to treat cystitis or another type of infection, you should inform your doctor and pharmacy if you are currently taking any of the below medicines:
Cystitis remedies you can purchase online or from a pharmacy such as Trimethoprim
Antibiotics called quinolones, such as nalidixic acid, ciprofloxacin, levofloxacin, norfloxacin, ofloxacin and moxifloxacin
Indigestion remedies (antacids), particularly ones which contain magnesium
Certain medicines used to treat gout, including probenecid or sulfinpyrazone
There is no evidence to show that you will have any trouble combining Nitrofurantoin with herbal remedies. However, if you are taking any herbal remedies, vitamins or supplements, it is always best to discuss them with your doctor before you take any prescription medicine.
If you have any doubts or concerns at all, you should speak to your doctor or pharmacist before you use this antibiotic.
Drinking alcohol while taking Nitrofurantoin will not interact with the medication.
Pregnancy and breastfeeding Warning
If you are currently pregnant, trying to get pregnant or are breastfeeding, it is normally safe for you to use Nitrofurantoin. This medication goes straight into your urine, meaning that very little of it will pass through to the unborn baby.
It may not be suitable for all breastfed babies. Speak to your doctor before taking Nitrofurantoin if you are breastfeeding; this is especially important if your baby has a rare condition called glucose-6-phosphate dehydrogenase (G6PD) deficiency.
Do not take this medicine in the final stages of pregnancy, or during labour and childbirth, as this may affect the baby's blood.
Nitrofurantoin Ingredients
The active ingredient in this medicine is 100mg nitrofurantoin, which is effective in treating cystitis.
Inactive ingredients in this medicine are: talc, corn starch, lactose, carbopol, povidone, sugar and magnesium stearate.
For the full list of ingredients used to make up the capsules, please refer to the information that will come with your medicine.
This content has been written by James Nuttall and has been medically reviewed by our Pharmacist Sonia Khan.

Sonia Khan
MPharm: 2076091
Pharmacist
How it works -
get your medicine in 3 simple steps
1

Choose your treatment

Select the treatment or medication you need and answer a few questions online regarding your condition.

2

Online consultation

Our Independent Prescribers will review your questions and assess your suitability for the medication.

3

Receive your delivery

Your medication is dispensed and delivered directly to you from our UK based Pharmacy.
Customers have rated us Excellent on