How to treat morning sickness
Morning sickness is a common problem that affects many women during pregnancy. It causes nausea and vomiting, and although it is called morning sickness, it can occur at any time of day. Many women find that morning sickness is the first tell tale sign that they are pregnant.
Morning sickness is very rarely a serious problem, but it is extremely unpleasant and can last for several months for a lot of women. Studies have shown that between 70 and 80 percent of pregnant women will suffer from morning sickness.
There are a number of ways to ease morning sickness, from buying cyclizine 50mg tablets, to increasing the number of hours you sleep every day. Our guide includes some helpful tips on how you can ease morning sickness.
When does morning sickness start during pregnancy?
Morning sickness normally starts around the sixth week of pregnancy. It can occur sooner than this, with some women feeling sick after just four weeks of being pregnant, which is two weeks after conceiving the baby.
The symptoms tend to be at their worst for many women around the 10th week of pregnancy, generally beginning to ease around week 12.
Most women will find that morning sickness ceases around the 16th to 20th week of pregnancy. However, some women may find that their nausea persists past this and further into their pregnancy.
What are the symptoms of morning sickness?
The most common symptoms of morning sickness are nausea and vomiting. These symptoms may be triggered by spicy foods, certain smells, or heat. However, in many cases nausea while pregnant occurs without any trigger at all.
How to stop morning sickness
As unpleasant and debilitating as morning sickness can be, there are many techniques you can try to alleviate the symptoms. Although there is no cure for this problem, it can be lessened.
Several anti-sickness medications also exist to ease and prevent morning sickness from occurring. You can speak to your GP if you find that home remedies and non-medicinal tactics are not effective.
Tips to help you cope with morning sickness
There are many different home remedies and techniques you can try to relieve the symptoms of morning sickness.
Nausea can be triggered by smells, so avoiding strong smells can make a difference to your morning sickness. The same applies to food; avoiding spicy or rich, greasy foods may help to reduce how severe your symptoms are. Similarly, eating plain foods like dry toast or crackers before getting out of bed may help some women.
Try eating foods that contain ginger, as ginger has been found to ease nausea. The likes of root ginger or even ginger biscuits may be able to help. Take small but frequent sips of water, as this can work to prevent vomiting.
Also, getting enough sleep can also ease morning sickness, as nausea can sometimes be exacerbated by being overtired.
Many women have found that at least one of these techniques has worked to reduce their morning sickness, although you may need to try a few before you find something that works for you.
Medicine for morning sickness
As well as home remedies and techniques for morning sickness, there are also several medications available for easing the symptoms of this problem.
One of the most commonly prescribed medicines for morning sickness is an antihistamine called cyclizine. This medicine is safe for women who are pregnant, although it may be prescribed after other medicines have not proved effective in relieving nausea. This medicine also comes with minimal side effects.
Further information can be found in our Cyclizine During Pregnancy guide.
Prochlorperazine 5mg tablets may also be prescribed by a doctor. Although research into the suitability of this medicine during pregnancy is limited, there is no evidence to show that it is harmful to unborn babies.
To make sure you get the most suitable medicine to treat your nausea, you should always talk to your GP.
Before using any medicine during pregnancy, we recommend visiting the BUMPs website which will give you more information on the safety of taking medicine during pregnancy.
How long does morning sickness last?
Morning sickness, in most cases, goes away sometime between the 16th and 20th week of pregnancy. However, there is no specific time frame for this problem; some women may experience nausea throughout their pregnancy.
When should I see a doctor?
If your morning sickness persists or is severe, you should speak to your doctor. Women who are pregnant are at risk of developing hyperemesis gravidarum, which is a severe sickness that occurs during pregnancy that frequently needs to be treated in hospital.
You should speak to your doctor or midwife if you experience any of the following while vomiting:
You cannot keep your food or drink down for 24 hours
You notice you have lost weight
You are vomiting blood
You have abdominal pain
You have a fever
You feel dizzy, faint, or weak when you stand up
Your urine is dark in colour
It has been more than 8 hours since you last urinated
Summary
In rare instances, it may be necessary for you to seek medical attention for your morning sickness. However, most women will find that their sickness goes away before the 20th week of their pregnancy.
As unpleasant and debilitating as morning sickness can be, it is possible to ease the symptoms while you experience it, allowing you to get on with your day. If home remedies or coping tactics are not enough to ease your morning sickness, you should speak to your midwife or doctor about which medicines you can take during pregnancy for nausea and vomiting.
Morning sickness can be eased by a number of different things from lifestyle changes, more sleep and even certain medicines that are safe to take during pregnancy.
Doctor Notes
There are a number of different methods and techniques to ease morning sickness, some may be more effective than others.
Before using medicine to help with your morning sickness, we recommend trying to adopt a number of lifestyle changes which may help to ease your symptoms.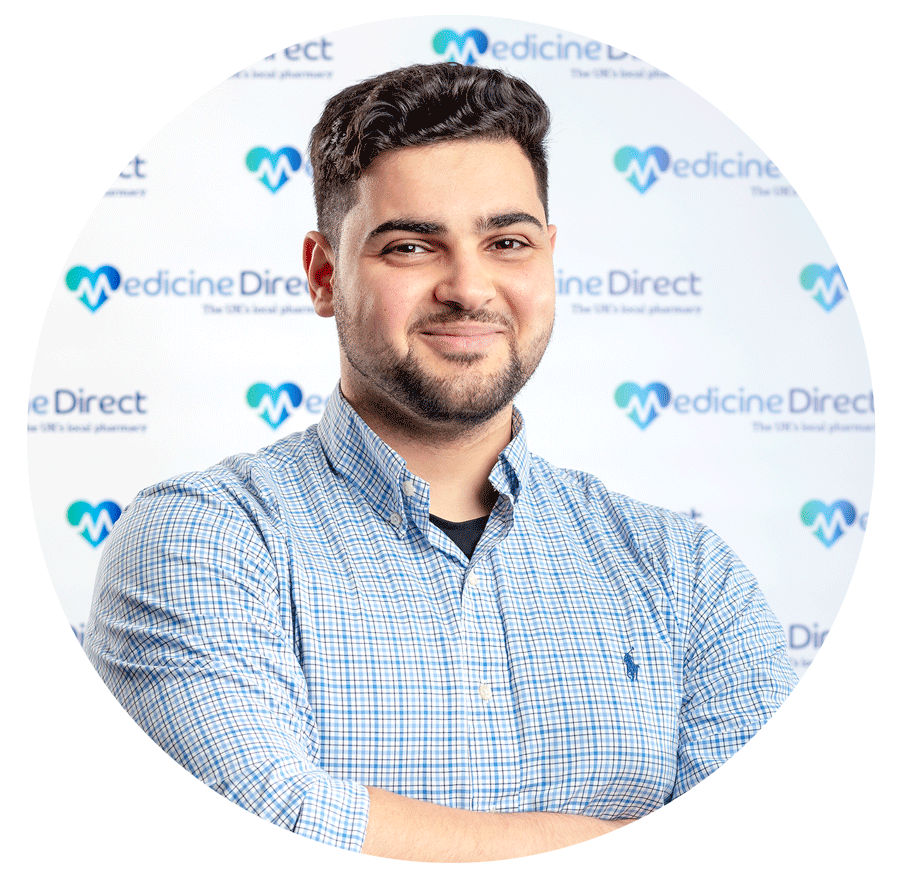 Hussain Abdeh
MPharm: 2211840
Superintendent Pharmacist
This content has been written by our Superintendent Pharmacist Hussain Abdeh and has been medically reviewed by our Pharmacist Sonia Khan
View Profile