Cyclizine During Pregnancy
Nausea is a common but unwelcome side effect of being pregnant. Some women experience it on occasion during their pregnancy, while some suffer from it every day.
If you are suffering from morning sickness or nausea during pregnancy, the good news is that there are a number of medicines to help with the symptoms. Cyclizine is considered to be one of the safest and most effective anti-sickness medicines.
You can buy cyclizine 50mg tablets to treat most forms of nausea, however this article will be taking a look at when Cyclizine will be prescribed during pregnancy, how safe it is to take during pregnancy and who this medicine is suitable for?
Can you take cyclizine when pregnant?
Cyclizine is generally considered to be a safe medicine to take while pregnant. It is sometimes prescribed by a doctor if other treatments have not proved effective for sickness.
As with most anti-sickness medicines, you should only take cyclizine for as long as you need to. Ideally, this will be in the short term.
If you are pregnant, you should talk to your doctor or midwife before you start to take any new medication. They will be able to give you full details on the potential risks (if any) that are associated with the medicine.
You can find some more information on what medicines can be used to treat nausea during pregnancy on the BUMPS website.
Can I take cyclizine for morning sickness?
The NHS website states that although Cyclizine has not been approved for the treatment of morning sickness, it is considered a safe and effective medicine to use during pregnancy.
Cyclizine is prescribed by doctors for morning sickness when other medicines have not helped with the symptoms.
Cyclizine is an antihistamine medicine, and antihistamines are often prescribed for women who are suffering from morning sickness. They work to stop the brain's vomiting centre from receiving nausea signals, which stops you from feeling sick.
The cause of morning sickness is not entirely understood. It may be due to a rise in pregnancy hormones or the result of low blood sugar. In any event, it can be extremely unpleasant and stop you from getting on with the day. Cyclizine may not be the first recommendation for doctors, but it has been found to be effective and safe for pregnant women.
Before using Cyclizine for morning sickness, it is recommended making certain lifestyle adjustments which may help to ease your symptoms of morning sickness. For more information on how to treat morning sickness, read our detailed medical guide.
Can cyclizine harm my unborn baby?
Cyclizine is not known to harm unborn babies and there is no evidence to suggest that it poses a risk to them.
However, you are advised to only take cyclizine for the shortest time possible.
Does it increase the risk of miscarriage?
Taking cyclizine is not linked to an increased risk of miscarriage. There is no evidence to show that you are more likely to miscarry if you take cyclizine to treat nausea while pregnant.
However, if you have a history of miscarriages, you should make sure your doctor knows this if they intend to prescribe any medicine for your morning sickness.
Does it increase the risk of birth defects?
No research has linked taking cyclizine with defects in babies. Studies on the use of Cyclizine during pregnancy have not been shown to increase the chance of birth defects.
Can I use cyclizine if I am breastfeeding?
Cyclizine can be taken if you are breastfeeding, but you should talk to your doctor beforehand as small amounts of this medicine is filtered into the breast milk. For this reason, another anti-sickness medication may be more suitable for you to take while breastfeeding.
Tell your doctor before you take any anti-sickness medication if your baby had a low birth weight or was born premature. They should also know if your baby has any health issues.
If your doctor does prescribe you cyclizine to take while breastfeeding, you should tell them immediately if your baby starts to sleep more than usual.
How much Cyclizine can I take during pregnancy?
For treating nausea and vomiting during pregnancy, the recommended dose is Cyclizine 50mg up to 3 times daily as per NICE guidelines.
Summary
Cyclizine can be used to treat nausea that is caused by a number of different conditions, not just pregnancy. To find out more about what cyclizine is used to treat, you can read our medical guide.
In summary, cyclizine is considered to be safe to take during pregnancy and can effectively treat the nausea that comes with morning sickness. There is no evidence to suggest that pregnant women are more likely to miscarry, or that babies may experience birth defects as a result of the mother taking cyclizine.
Although cyclizine can be taken while breastfeeding, you should speak to your doctor first and keep an eye on your baby's sleeping habits while taking it.
If your baby was premature, had a low birth weight or has any health issues, cyclizine may not be suitable for you to take. However, a doctor will be able to recommend a safer alternative.
Like most medicines, Cyclizine can also cause a number of side effects which can have more of an impact when pregnant.
Before taking Cyclizine, we recommend thoroughly reading the patient information leaflet and our cyclizine side effects medical guide to familiarise yourself with the different side effects you may experience.
Is it safe to take Cyclizine during pregnancy? Our guide explains everything you need to know when taking Cyclizine during pregnancy and breastfeeding.
Doctor Notes
Whilst Cyclizine is not licensed for use during pregnancy, many doctors will prescribe it during pregnancy, particularly if other nausea treatments have been tried and failed to relieve symptoms.
Cyclizine is considered safe to take during pregnancy, research and studies have not reported any risk to the unborn baby.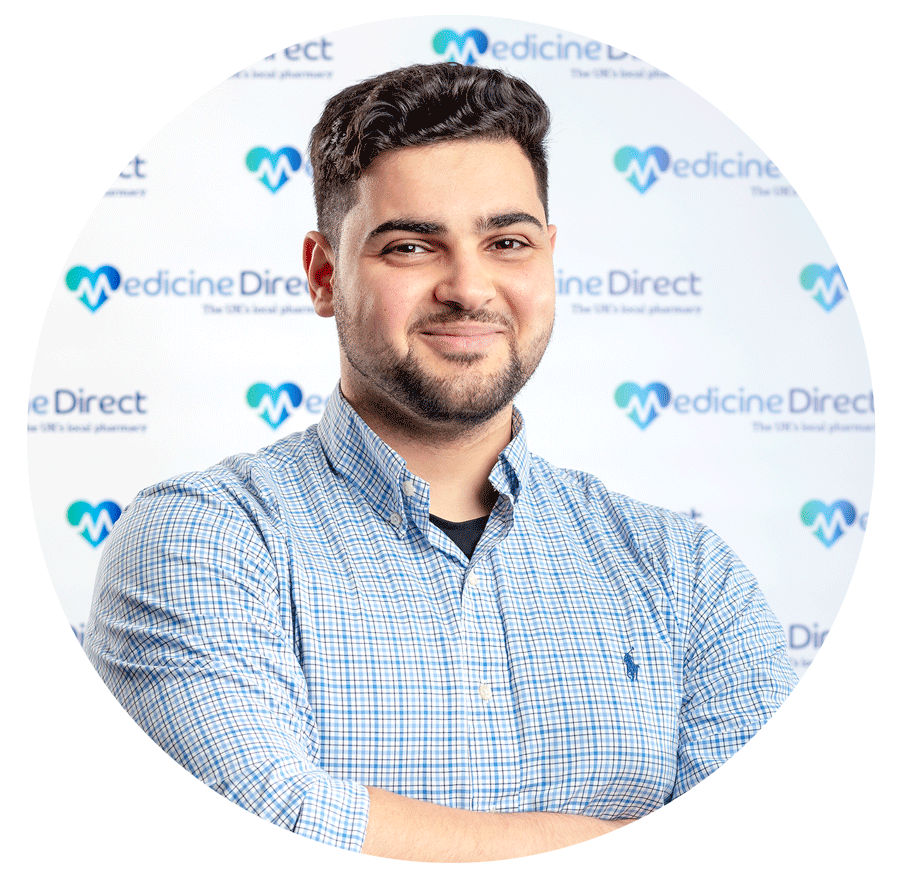 Hussain Abdeh
MPharm: 2211840
Superintendent Pharmacist
This content has been written by our Superintendent Pharmacist Hussain Abdeh and has been medically reviewed by our Pharmacist Sonia Khan
View Profile