Used to treat migraines
Relieves painful symptoms
Helps with nausea and sensitivity to light and sound

All-inclusive service

Fast next day delivery

UK registered pharmacy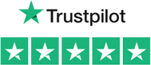 TrustScore 4.8
What is Zomig?
Zomig is the brand name for a medicine named zolmitriptan. It is a selective serotonin receptor agonist of the 1B and 1D subtypes, and a member of the triptan class of drugs.
You can buy Zomig online from Medicine Direct in packets of 6 tablets. Order online before 2pm for next day delivery.
Your medicine will be delivered in plain packaging and will come with a prescription from one of our certified doctors, following an online consultation.
What is Zomig used to treat?
Zomig is a commonly prescribed migraine treatment.
It is believed that a migraine attack happens when the blood vessels in your head swell. Zomig is believed to work by reducing the widening of the blood vessels, relieving the effects associated with a migraine including headaches, nausea and sensitivity to light and sound.
Who can take Zomig?
Zomig is an effective treatment for migraine attacks, but it is not a suitable medicine for everyone to take.
You should speak to your doctor before you use Zomig if any you have any of these conditions:
You have high blood pressure
You have an allergy to zolmitriptan or any of the other ingredients in this medicine (refer to the Ingredients tab on this page)
You are taking any medicines to treat depression
You have or have ever had heart problems (such as a heart attack, heart disease, angina), or any heart-related symptoms (such as shortness of breath or tightness in the chest)
You are taking any other migraine treatments, whether prescribed or not
You have liver problems
You have or are at risk of getting ischaemic heart disease
You are suffering from headaches that are more severe or different to the ones you usually get during migraine attacks
You smoke, have high cholesterol or diabetes
If you need to go to hospital for any reason, you should inform the hospital staff that you are using Zomig.
This medicine is only suitable for adults aged 18 years old and over.
Possible side effects
As is the case with all medicines, taking Zomig comes with the risk of certain side effects, although not everyone will get them.
Most side effects are mild and will generally go away in a short space of time. Some of these effects might be from the migraine itself and not from the medication.
These common adverse effects should go away after a short time, but go back to your doctor if these symptoms persist or don't go away:
You feel weak
You feel sleepy, warm or dizzy
You have dry mouth
You have heaviness, tightness, pain or pressure in your throat, neck, chest, arms or legs
You have difficulty swallowing
You have a pain in your stomach
You have an uneven heartbeat
You have muscle pain or muscle weakness
You have a headache
Please note, this list is not exhaustive. For a comprehensive list of more serious reactions associated with Zomig, please refer to the Side Effects tab on this page.
Always read the information leaflet that will come with your medicine.
Zomig Dosage
You should always make sure you take Zomig exactly as instructed by your doctor or pharmacist. Always read the patient information leaflet thoroughly before taking it.
Zomig tablets should be swallowed whole and taken with a glass of water. It can be taken with or without food.
You can take Zomig as soon as the symptoms of a migraine attack start.
You can take a second dose after two hours if your migraine symptoms do not disappear, or if they come back.
The maximum dose is 10mg each day (2 5mg tablets). Do not take more than two doses of Zomig in a 24 hour period, unless instructed to do so by your doctor.
You should go back to your doctor if your symptoms do not improve, they may prescribe you a different migraine treatment.
Can I reduce my risk of getting side effects?
Mild adverse effects can be common in people who use Zomig, but they will usually go away after a short while. There is no definite way of preventing these from happening, but some people find it eases their nausea if they take Zomig with food or shortly after eating.
Can I buy Zomig online?
You can order this medication online from a registered pharmacy like Medicine Direct if you have a prescription from your doctor. If you order from our online pharmacy before 2pm, we can offer you next day delivery on your purchase. Your order will arrive in plain packaging and come with your prescription. We sell Zomig in packets of 6 tablets. Only order medicine online if it is from a registered pharmacy, such as Medicine Direct.
How effective is Zomig?
This medication is very effective and works for most people in relieving the pain that comes from a migraine. It works by relaxing the blood vessels in your head, which widen at the onset of a migraine, thus alleviating the symptoms associated with a migraine.
What dose should I choose?
Zomig tablets come in doses of either 2.5mg or 5mg.Your doctor will recommend the dose they believe is most suitable for you. Do not take more than 10mg a day (2 5mg tablets). Make sure you read the information leaflet that will come with your medicine.
Is it safe to drive or operate machinery while taking it?
Taking Zomig will not impair your ability to drive or operate machinery. However, as some of the common adverse effects of this medicine include dizziness and sleepiness, you should not drive or operate machinery if you experience these effects until you feel better.
When is Zomig prescribed?
Zomig is a medication prescribed to treat migraine attacks. Your doctor will prescribe you a dose of either 5mg or 2.5mg, and you should follow their instructions.
Zomig Side Effects
The common side effects associated with taking this medicine can be found on the main product page.
In rare cases, it is possible that you might experience more serious side effects while using Zomig.
You should stop taking the medicine and seek medical attention immediately if you experience any of these reactions:
Bleeding in the brain
Stroke
Spasm of the blood vessels in the gut – this can damage your gut (symptoms include bloody diarrhoea and/or stomach pain)
Angina, heart attack, spasm of the heart's blood vessels (signs include chest pain and shortness of breath)
Increased heartbeat
Needing to urinate more or less frequently
In some instances, you may suffer a severe allergic reaction to the medicine. If you have any of the below symptoms, you should call 999 or go to A&E immediately; you may require immediate treatment in hospital:
You are wheezing
You have a skin rash that is red, blistering, itchy, peeling or swollen
You are finding it difficult to breathe or talk
You have swelling in the throat, tongue, face, lips or mouth
You have tightness in the chest or throat
This list may not be exhaustive; you should refer to the information leaflet that will come with your medicine for a comprehensive list of undesired effects.
Zomig Warnings and drug interactions
Certain other drugs may interact with Zovig and hinder its effectiveness.
You should always make your doctor and pharmacist aware if you are taking any of these medicines:
Any medication to treat depression
Cimetidine
Any quinolone antibiotics (such as ciprofloxacin)
Any medicine or remedy that contains St. John's Wort
If you are already taking any other triptans, you should stop taking them at least 24 hours before you use Zomig. Similarly, after you take Zomig, you should wait a minimum of 24 hours before taking any other triptan medicine.
Wait at least 6 hours after taking Zomig if you need to take any ergotamine or ergot-type medicines.
Please note, you should always inform your doctor of any medicine you are currently using before taking a new prescription drug. This includes both prescription and non-prescription medicines, herbal remedies, vitamins and supplements. Speak to your pharmacist for more information.
Always make sure you read the information leaflet that comes with your medicine.
Never purchase medicine online unless it is from a registered online pharmacy, such as Medicine Direct.
If you have any questions or concerns at all, do not hesitate to speak to your doctor or pharmacist for more information, before you start to use Zomig.
Pregnancy and breastfeeding
There is insufficient evidence to prove either way as to whether Zomig is dangerous to use during pregnancy. For this reason, you should make sure you inform your doctor before you use Zomig if you are pregnant, trying to get pregnant or think you might be pregnant.
If you are currently breastfeeding, small amounts of this medication can get into your breast milk and be passed on to your baby. You should tell your doctor if you are breastfeeding.
Zomig Ingredients
The active ingredient in this medication is zolmitriptan.
Inactive ingredients also contained are: hypromellose, lactose anhydrous, magnesium stearate, microcrystalline cellulose, macrogol 400 and 8000, sodium starch glycolate, titanium dioxide (E171) and yellow iron oxide (E172).
This content has been written by our Pharmacist Sonia Khan and has been medically reviewed by our Superintendent Pharmacist Hussain Abdeh

Sonia Khan
MPharm: 2076091
Pharmacist
How it works -
get your medicine in 3 simple steps
1

Choose your treatment

Select the treatment or medication you need and answer a few questions online regarding your condition.

2

Online consultation

Our Independent Prescribers will review your questions and assess your suitability for the medication.

3

Receive your delivery

Your medication is dispensed and delivered directly to you from our UK based Pharmacy.
Customers have rated us Excellent on