Apercap Peppermint Oil Capsules
Relieves IBS Symptoms
Gastro-resistant capsules
Peppermint is the most effective treatment for IBS

All-inclusive service

Fast next day delivery

UK registered pharmacy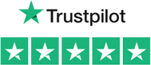 TrustScore 4.8
What are Apercap Peppermint Oil capsules?
Apercap Peppermint Oil capsules are gastro-resistant capsules used to relieve the symptoms of irritable bowel syndrome (IBS). They come in packets of 84 capsules.
They are suitable for people over the age of 18 to take.
You can buy peppermint oil capsules from Medicine Direct after an online consultation with one of our registered doctors, who will prescribe this medicine for you after reviewing your answers. Place your order with our pharmacy by 2pm and we can offer you free next day delivery.
What are Apercap Peppermint Oil capsules used to treat?
These gastro-resistant capsules are used to relieve the symptoms that are associated with irritable bowel syndrome (IBS).
Symptoms of irritable bowel include:
Stomach pain
Trapped wind
Bloating
Bowel discomfort
Each Apercap Peppermint Oil capsule is specially coated, allowing it to pass through to the stomach in one piece. This lets the capsules reach the part of the gut they need to work on.
When they reach the gut, the peppermint oil is released, which relaxes the muscle spasms in the bowel wall which cause IBS. This eases the symptoms of irritable bowel syndrome and allows you to get on with your day without discomfort.
Who can take Apercap Peppermint Oil capsules?
This medicine provides effective relief for the symptoms of irritable bowel syndrome (IBS), but it may not be suitable for everyone to take.
Do not take Apercap:
You have achlorhydria
You are allergic to menthol, peppermint oil, or any of the ingredients contained in this medicine (please refer to the Ingredients tab for full details)
You suffer from gallstones or any other bile-related disorder
You have inflammation of the bile duct
Please speak to your doctor or pharmacist before taking Apercap Peppermint Oil capsules if:
You suffer from a hiatal hernia
You suffer from heartburn
You are over 40 years old and have not suffered with these problems recently
This is the first time you have suffered from irritable bowel syndrome symptoms (trapped wind, bloating, bowel discomfort and stomach pain)
You feel sick or you have been sick
You have unusual vaginal discharge or bleeding
You have recently travelled abroad
You have severe constipation
You have a fever and a high temperature
You have lost weight unexpectedly and for no explained reason
You have had bouts of IBS in the past but your symptoms are different this time
You find it uncomfortable or painful when you urinate
You have lost your appetite for an unexplained reason
You are suffering from rectal bleeding
This medicine is not recommended for children.
Order online safely
Do not order medication online unless it is from a pharmacy that is regulated by the General Pharmaceutical Council, (GPhc) like Medicine Direct.
We guarantee only genuine versions of the medicines we sell. All of our doctors are fully qualified and registered with both the General Pharmaceutical Council and the General Medical Council (GMC), which means they are legally qualified to prescribe medicine just like your local GP.
We offer free delivery on all orders in the United Kingdom. Also, if you order on our website by 2pm, we can provide you free next day delivery.
Dosage and Usage
Always take Apercap Peppermint Oil capsules as instructed by your doctor or pharmacist. Read the patient information leaflet thoroughly before you start taking them; ask your doctor or pharmacist for further direction if you are unsure of how to take them.
Swallow the capsules whole with a drink of water. Do not crush or chew them; this will break the special coating and hinder them from reaching the correct part of your stomach to take effective action.
Whenever possible, take the capsules approximately one hour before meals. Do not take them directly after eating.
Directions of use
Adults should take one capsule three times a day. If your symptoms are severe, this dose can be increased to two capsules three times a day.
If you miss a dose
If you accidentally miss a dose, just take your next dose when it is due. Do not take a double dose in an attempt to make up for missing a previous one.
If you take more than you are supposed to
If you have taken more of this medication than you should, contact your doctor or pharmacist, or dial 111, immediately.
Symptoms of an overdose may include:
Feeling sick
An abnormal heartbeat
Rectal ulcers
Fits
Loss of consciousness
Severe stomach upset
Difficulty breathing
Diarrhoea
How many peppermint oil capsules can I take?
Adults should take one capsule three times a day. If you have severe symptoms of IBS, you can up this dose to two capsules three times a day. This medicine is not suitable for children.
What are peppermint oil capsules good for?
Peppermint oil capsules provide effective relief to the symptoms of irritable bowel syndrome (IBS), including: Stomach pain, Trapped wind, Bloating, Bowel discomfort. Each capsule is specially coated, so it stays intact until it reaches your stomach. There, it will release peppermint oil to relax the muscle spasms in the bowel wall that cause IBS symptoms to occur.
Can you take peppermint oil capsules every day?
Yes, it is safe to take this medicine every day for a short period of time. This should be enough to relieve your irritable bowel syndrome (IBS) symptoms. However, you should seek medical attention if your symptoms have not improved after 14 days.
Can I take peppermint oil capsules with Buscopan?
You should not take this medicine alongside any other products for indigestion, acid reflux or stomach or intestinal ulcers. Please refer to our Warnings and Drug Interactions tab for further details.
Side effects
Like all medicine, Apercap capsules have the risk of side effects, although not everyone will get them.
Possible undesired effects that you may experience while taking these capsules may include:
Slow heartbeat
Nausea and vomiting
Anal itching
Skin rash
Headache
Inflammation of part of the penis
Pain or discomfort while urinating
Blurred vision
Trembling
Feeling unsteady
Passing urine or stools that smell like menthol
Please speak to your doctor if any of these side effects bother you or do not go away.
Please note, this list is not exhaustive. Please refer to the Side Effects tab on this page for rarer, more serious reactions you may suffer.
Severe allergic reaction
In rare cases, you may suffer a serious allergic reaction to this medication and require immediate treatment in hospital.
You must either dial 999 or go to A&E straight away if you exhibit any of the following symptoms:
You are finding it difficult to breathe or speak
You have swelling in your face, throat, lips, mouth or tongue
You get a skin rash that is red, itchy, swollen, blistered or peeling skin
You have tightness in your chest or throat
You are wheezing
Always read the patient information leaflet for comprehensive information on adverse effects you may suffer.
Please do not hesitate to speak to your doctor or pharmacist for advice if you are worried about adverse effects before you start taking Apercap.
Warnings and drug interactions
Apercap capsules are unlikely to interfere with any other medicine you might be taking, but it can affect the clearance of some medicines from your body. For this reason, you should still make sure your doctor or pharmacist is aware if you are currently taking any other medicine before you start taking these capsules. This includes both prescription and non-prescription medication, herbal remedies, vitamins and supplements.
Do not take Apercap Peppermint Oil capsules alongside:
Medicines used for indigestion (antacids)
Any medicines used to treat stomach or intestinal ulcers and acid reflux (histamine-2 blockers and proton pump inhibitors).
This medicine is not recommended to be taken by children.
If you have any questions or concerns as to whether this medicine is right for you, please do not hesitate to discuss them with your doctor or pharmacist before you start to take it.
Driving and operating machinery
As some of the undesired effects of this medicine include blurred vision and feeling unsteady, you are advised not to drive, ride a bike or operate machinery if you experience any of these reactions until you feel better.
Drinking alcohol
Drinking alcohol while you take Apercap can increase your chances of experiencing adverse effects. For this reason, you are advised to not drink any alcohol while taking this medicine.
Pregnancy and breastfeeding
Speak to your doctor or pharmacist before taking these capsules if you are pregnant or breastfeeding.
Make sure they are aware if you are currently pregnant, trying to get pregnant or think you might be pregnant.
Ingredients
The active ingredient in Apercap is peppermint oil 0.2ml.
The medicine also contains the following inactive ingredients: Titanium dioxide powder (E171), chlorophyllin copper complex sodium (E141), propylene glycol, gelatin glycerol, purified water and aqua polish.
This content has been written by James Nuttall and has been medically reviewed by our Pharmacist Sonia Khan.

Sonia Khan
MPharm: 2076091
Pharmacist
How it works -
get your medicine in 3 simple steps
1

Choose your treatment

Select the treatment or medication you need and answer a few questions online regarding your condition.

2

Online consultation

Our Independent Prescribers will review your questions and assess your suitability for the medication.

3

Receive your delivery

Your medication is dispensed and delivered directly to you from our UK based Pharmacy.
Customers have rated us Excellent on