Relieves pain and discomfort caused by abdominal cramps
Begins to work in just 15 minutes
Relax the gut and eases symptoms caused by IBS

All-inclusive service

Fast next day delivery

UK registered pharmacy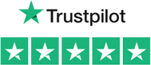 TrustScore 4.8
What is Buscopan?
Buscopan has been a renowned medicine for more than 50 years; worldwide, it is the most popular antispasmodic treatment.
Buscopan Cramps contain the active ingredient hyoscine butylbromide, which helps to relieve the pain and discomfort caused by cramps. However, it is not the same as hyoscine butylbromide, which is a different form of medicine that also contains hyoscine; this is mostly used to treat car sickness.
They come in the form of tablets, which you can buy from registered pharmacies like Medicine Direct. If you order with us before 2pm, we can offer you next day delivery on your order.
We sell Buscopan Cramps in packs of 20 tablets, 40 tablets or 60 tablets.
What is Buscopan used to treat?
Buscopan Cramps are primarily used to treat pain and discomfort caused by abdominal cramps.
The active ingredient, hyoscine butylbromide, gets to work very quickly and the cramps should ease after around 15 minutes of taking Buscopan. It eases abdominal cramps by helping your gut to relax.
It is also used to treat period pain and irritable bowel syndrome.
It is suitable for adults and children who are aged 12 years old and over.
Who can take Buscopan Cramps?
Children under 6 years old should not take these tablets. Buscopan is also not suitable for certain adults and adolescents.
You should not take Buscopan Cramps if you suffer from any of the following:
You have a very enlarged bowel
You suffer from myasthenia gravis
You have a rare form of glaucoma called angle-closure glaucoma
You have had an allergic reaction to Buscopan or any other medicines in the past
Speak to your doctor before you take Buscopan Cramps if any of the below apply to you:
You have a temperature of 38C or higher
You have an overactive thyroid
You cannot digest certain sugars
You have a bowel blockage
You have any heart problems
You have a very fast heart rate
You find it difficult to urinate
You have any kind of digestive problems
Possible side effects
As with all medicines, Buscopan comes with the risk of certain side effects, although not everyone will be affected by them.
The below adverse effects happen in more than 1 in every 1000 people. You should speak to your doctor if any of these persist or do not go away:
Blurred vision
Increased heart rate
Constipation
Dry mouth
This list is not exhaustive. Please, refer to the Side Effects tab on this page for a list of more serious side effects you may suffer while taking this medication.
Always read the patient information leaflet thoroughly before you start taking any medicine.
Buscopan Cramps Dosage
Always take Buscopan Cramps exactly as instructed by your doctor or pharmacist. Check with them if you are unsure of anything before you start to take the medicine.
Do not crush or chew the tablets. Buscopan Cramps should be swallowed whole with a drink of water.
For abdominal cramps
Adults and children over the age of 12 years old should begin treatment by taking 1 tablet 3 times a day.
If that dose not ease pain and discomfort, then it can be increased to 2 tablets 4 times a day. Do not take it more than 4 times a day.
Children between 6 years old and 11 years old should take 1 tablet 3 times a day.
When should I take it?
Take Buscopan as and when you suffer from abdominal cramps. You can take these tablets either with or without food.
What if I take more than I am supposed to?
An extra dose of Buscopan Cramps is unlikely to cause you any harm, but you should seek medical attention if you become worried or take more than one extra dose.
What if I forget to take it?
If you miss a dose, just take it as soon as you remember. If it is nearly time for your next dose, skip the missed dose altogether and continue to take the tablets as normal.
Never double dose a medicine and never take an extra dose to try and make up for a missed dose. This will not work and may increase your risk of side effects.
Buscopan Cramps FAQ's
How does Buscopan work?
Buscopan contains hyoscine butylbromide, which works to relax the muscles in your gut, which then eases the pain associated with abdominal cramps, period pain and irritable bowel syndrome. It normally relieves pain after about 15 minutes, making it a fast-acting antispasmodic.
When will I feel better?
Buscopan starts to work immediately and it should take around 15 minutes until your pain is eased. If your symptoms are still present after 2 weeks, you should go back to your pharmacist/doctor for advice.
Can I take Buscopan for a long time?
You should not take Buscopan for longer than 2 weeks. If your symptoms have not improved after 2 weeks, go back to your doctor. It is safe for you to take Buscopan for a long time, but this should only be when your doctor has instructed you to do so. This medicine is not normally recommended for children under 12 years old without a doctor's recommendation.
What is the difference between Buscopan products?
Buscopan Cramps and Buscopan IBS Relief are essentially identical. They both contain the same active ingredient and are of the same dose. Buscopan Cramps is used to target stomach cramps, but it can also be used to help period pain and some IBS pain and discomfort. You can only purchase this from a pharmacy. It can be taken by adults and children who are over the age of 6 years old. It is available in packets of 20 tablets, 40 tablets or 60 tablets. Buscopan IBS Relief is specifically used to treat irritable bowel syndrome, which has been confirmed by your doctor. It is available to adults and adolescents; it is not recommended for children under 12 years old.
Where can I buy it?
Buscopan Cramps is available to purchase at Medicine Direct. We sell packets ranging from 20 tablets to 60. If you order with us before 2pm, we can offer you next day delivery on your order. Never order medicine online unless it is with a pharmacy registered with the General Pharmaceutical Council.
Can I take Buscopan with painkillers?
Yes, you can take this medicine with over the counter painkillers like paracetamol.
Can Buscopan become less effective over time?
There is no evidence to show that this medicine becomes less effective if taken for a long period of time. However, you should only take it for an extended period if instructed to do so by your doctor.
Are there other IBS remedies?
Yes, there are several other treatments for IBS, some of which can be bought over the counter and some of which are only available on prescription. Speak to your doctor or pharmacist about alternatives.
Will it affect my fertility?
There is nothing to suggest that Buscopan will affect your fertility, but you should still speak to your doctor or pharmacist if you are currently pregnant or are trying to get pregnant.
Will it affect my contraception?
No, this medicine does not have any effect on any type of contraception.
Can I drive or ride a bike?
Buscopan will not directly impair you from being able to drive or ride a bike. However, as some of the side effects of this medicine include blurred vision and dizziness, you should not drive, ride a bike or operate machinery if you experience any of these symptoms.
Can I drink alcohol with it?
You can drink alcohol with Buscopan, but you should not exceed the recommended 14 units of alcohol a week.
Can lifestyle changes help?
Certain lifestyle changes can help to ease abdominal cramps and IBS. Adults and children alike should try to exercise at least 3 times a week for at least 30 minutes. Cut down on the amount of caffeine and fizzy drinks you consume. Try to get an understanding of which foods trigger your pains; cutting down on fried food may also be beneficial. Trying to control your stress levels can also help you to reduce pain.
Buscopan Cramps Side Effects
In some cases, you may experience serious side effects while taking Buscopan.
Stop taking the medicine and call your doctor immediately if you:
Find it difficult to urinate
Get a painful red eye that makes it difficult to see, or your vision goes altogether
It is also possible to suffer a severe allergic reaction to this medicine. You must call 999 or go to A&E straight away if you have any of the following:
You get a skin rash that is swollen, red, itchy, blistered or peeling
You are finding it difficult to breathe or speak
You are wheezing
You have swelling in the mouth, face, lips, throat or tongue
You have tightness in the chest or throat
You may require urgent treatment in hospital.
Always read the patient information leaflet for a comprehensive list of possible side effects.
Buscopan Cramps Warnings and drug interactions
Buscopan Cramps may interact with other drugs. You should always inform your doctor of any other medicines you are using, including prescription and non-prescription medication, herbal remedies, vitamins and supplements.
The below medicines can increase your risk of side effects when taken alongside Buscopan:
Codeine
Amantadine
Quinidine or disopyramide
Any medicines to treat allergies
Certain inhaled asthma medicines
Medicines to treat mental health problems
Travel sickness medicines like metoclopramide and domperidone
Never take Buscopan more than 4 times a day and speak to a doctor if the person taking it is under 12 years old.
Pregnancy and breastfeeding
You should make sure your doctor or pharmacist is aware if you are currently pregnant, trying to get pregnant, or think you may be pregnant. Buscopan is not normally recommended for women who are pregnant.
Buscopan may also reduce your milk production, so you should make sure your doctor or pharmacist is also aware if you are currently breastfeeding.
Alternative medicines may be more appropriate for you to take.
Buscopan Cramps Ingredients
The active substance contained in this medicine is hyoscine butylbromide.
Inactive ingredients also contained are: calcium hydrogen phosphate, maize starch, soluble starch, colloidal silica, tartaric acid, stearic acid, sucrose, talc, acacia, titanium dioxide, macrogol 6000, carnauba wax, white beeswax and povidone.
This content has been written by James Nuttall and has been medically reviewed by our Superintendent Pharmacist Hussain Abdeh.

Hussain Abdeh
MPharm: 2211840
Pharmacist Independent Prescriber
How it works -
get your medicine in 3 simple steps
1

Choose your treatment

Select the treatment or medication you need and answer a few questions online regarding your condition.

2

Online consultation

Our Independent Prescribers will review your questions and assess your suitability for the medication.

3

Receive your delivery

Your medication is dispensed and delivered directly to you from our UK based Pharmacy.
Customers have rated us Excellent on