Lowers Cholesterol
Reduces the amount of bad cholesterol produced by the Liver
Can help to reduce the risk of stokes, heart attacks and heart disease

All-inclusive service

Fast next day delivery

UK registered pharmacy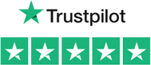 TrustScore 4.8
What is Fluvastatin?
Fluvastatin is a statin drug, which is also referred to as a HMG-CoA reductase inhibitor. It belongs to a group of drugs that are lipid-lowering medications, which reduce the mortality of people who are at high risk of cardiovascular disease. Statins are the most common form of drugs used in the treatment of lowering cholesterol.
It is available to buy when prescribed by a doctor, to lower cholesterol. This medication is available to buy at Medicine Direct after an online consultation with one of our doctors.
What is Fluvastatin used to treat?
Fluvastatin is a medication that is used in the treatment of high cholesterol. It lowers the amount of cholesterol your liver produces, lowering the overall cholesterol levels. It is prescribed as a treatment for adults who have high levels of fats in their blood, particularly cholesterol, which leaves them vulnerable to developing heart disease and suffering strokes.
Fluvastatin works by lowering the amount of fats (lipids) circulating in your blood. It is prescribed to treat adults who have high levels of fats in their blood, particularly cholesterol.
This medication also promotes the increase of 'good' cholesterol, which decreases the patient's chances of suffering from strokes, heart attacks or heart disease. It is used as both a preliminary preventative measure to lower the fats which cause heart disease, but also as a medicine to stop further cardiac arrest episodes from occurring.
How can I buy Fluvastatin online in the UK?
If you are a valid UK citizen and have a prescription from a doctor, you will be able to purchase Fluvastatin online in the UK with us, Medicine Direct. If you do not yet have a prescription for Fluvastatin, you can fill in one of our health questionnaires, which will be reviewed by one of our doctors.
After assessing your answers, the doctors will then prescribe you the medicine if they deem it appropriate to do so in an online consultation.
Who can take Fluvastatin?
Fluvastatin is an effective treatment for lowering cholesterol in the body, but this medication is not suitable for everyone.
You should avoid taking this medication if you are pregnant or breastfeeding. Similarly, you should not use Fluvastatin if you are trying to conceive.
If you currently use this medication, you should stop taking it 3 months before you attempt to conceive, as congenital anomalies have been reported and the decreased synthesis of cholesterol may affect fetal development.
You can drink alcohol while using this medication, but are advised not to as this can increase your risk of liver problems like liver disease. Alcohol is also a contributing factor to high cholesterol.
You should speak to your doctor or pharmacist before taking Fluvastatin if any of the following apply to you:
You have liver problems
You have severe respiratory problems
You have kidney disease
You have had muscle pain or muscle problems after taking any similar medication
You frequently consume alcohol in large amounts
You have hypothyroidism (under-active thyroid)
You are taking or have recently taken fusidic acid for bacterial infections
You are allergic to soy or peanuts
For more information on who may not be suitable for treatment with Fluvastatin, please refer to the Warnings and Drug Interactions tab on this page.
Possible Side Effects of Fluvastatin:
All medicines come with risks of adverse effects; however, the chances of suffering from these are low. If you think you are experiencing adverse effects from taking Fluvastatin and are worried, contact your doctor or pharmacist. If your symptoms appear more severe, seek immediate medical assistance.
If you are asked to go into hospital or your doctor's surgery, bring your medicine box with any medication left inside.
Common side effects from Fluvastatin treatment include:
Diarrhoea
Fever or chills
Pains in your muscles or joints
A change in appetite
Nausea or vomiting
Disturbed sleep
Symptoms of cold such as chills, shivering, runny nose and weakness
For less common and more serious adverse effects of this treatment, please refer to our Side Effects tab on this page. You should always read the information leaflet thoroughly before taking any medication.
Fluvastatin Dosage and Directions
You can be prescribed Fluvastatin medication in either 20mg or 40mg strengths. The usual daily dose for adults and children over 9-years-old is between 20mg and 80mg.
If your doctor believes this dosage is not effective enough, or your current prescribed strength is causing side effects, they may adjust the strength of your dosage after 4 weeks or longer.
This lower strength is used as initial dosages for children aged 9 and over, and adults, to treat high cholesterol and lipids. It will also be used to maintain positive results after finishing a higher dosage course.
40mg is generally prescribed as an initial dose for those suffering Hyperlipidemia. This may be prescribed to be used twice a day, to make up an 80mg daily dosage.
How should Fluvastatin be taken?
You must follow the exact instructions given to you by your pharmacist or doctor. If you purchase this medication from Medicine Direct, these instructions will be explained during your online consultation.
You will be recommended to take Fluvastatin alongside a low cholesterol diet and active lifestyle. It can be taken before or after eating, with a glass of water.
If you are worried that you may have taken more Fluvastatin than you should have, contact your doctor immediately as you may need medical help.
If you forget your scheduled dose of the medicine, you should take it as soon as you remember. However, if this is close to the time you are supposed to take your next dose, i.e. within 4 hours of each other, do not take the forgotten tablet. Skip it and continue the course as usual. Do not double up on doses.
Below are general guidelines on how to administer Fluvastatin, in accordance to different conditions:
High cholesterol or combined Hyperlipidaemia
The initial prescription can be between 20mg and 40mg, to be taken once a day. After review, the doctor may increase the strength of the dose if they think it is not effective enough as a treatment.
Depending on what percentage of LDL reduction you need, you will be prescribed between 20-40mg, initially to be taken once or twice a day. Your doctor will give you exact instruction and strength for you to use.
Fluvastatin FAQ's
What is Fluvastatin used for?
Fluvastatin is used as a
treatment for high cholesterol
or lipids in the blood. It can help to prevent further complications associated with high cholesterol such as strokes, heart disease or heart attacks. It is also sometimes prescribed to those who have recently suffered from a heart attack to prevent another one from happening.
Can you drink alcohol while taking Fluvastatin?
You are able to drink alcohol while taking Fluvastatin. However, if you drink in excess, you may increase the probability of you experiencing muscle and liver side effects.
How does Fluvastatin work?
Fluvastatin blocks the enzyme in the liver which is responsible for synthesizing cholesterol. In doing, so it reduces the amount of cholesterol produced, thus, decreasing the amount of cholesterol present in blood. It also promotes the production of 'good fats'.
What are the benefits of Fluvastatin tablets?
Fluvastatin is an immensely effective medication that has been proven to lower cholesterol levels and help to prevent serious ailments, such as heart disease or risk of a stroke. By lowering your cholesterol, you are able to lead a healthier and more active life.
What are the precautions/interactions of Fluvastatin?
Fluvastatin may not react well when taken with other medication and, as with all medicine, there is also the risk of side effects.For the full list of interactions, please refer to our Warnings and Interactions tab on this page. For the full list of side effects, please refer to the Side Effects tab.
Is Fluvastatin safe to take if you are pregnant or breastfeeding?
You should not take Fluvastatin if you are pregnant, trying to conceive or breastfeeding. The active ingredient in the medicine may cause harm to your baby. If you become pregnant while taking a course of this medicine, contact your doctor or pharmacist and stop taking it.

Can you take Fluvastatin if you are Diabetic?
It is possible to be prescribed Fluvastatin as a medication if you are diabetic. However, you will need to watch your blood sugar closely to ensure it is not effecting your levels. If you are worried it might be, contact your doctor or pharmacist for advice.
How else can you lower your cholesterol?
You can help your body lower its levels of cholesterol by adopting healthy life style habits, such as eating a balanced diet and being more active.
Foods that are high in saturated fats can increase the levels of cholesterol in your blood. Some examples of food high in saturated fats are: meat pies, sausages, butter, cream, cheese and cakes. To cook in a more health conscious way, you should try and avoid roasting or frying things.
Instead, try grilling, steaming, poaching, boiling and microwaving your food. Increase the amount of fibre you eat, as this can help lower your risk of heart disease. Good, healthy sources of fibre are wholemeal bread and pasta, fruit and vegetables, potatoes with their skin on, oats and barley, nuts and seeds. Aim to complete 150 minutes of moderate activity every week to improve your cholesterol levels.
This means working out hard enough to raise your temperature and heart beat and begin to sweat A clever way of figuring out if you are working out to the desired level is to see if you can talk but not sing. If you aren't able to sing, you're performing moderate aerobic activity.
Fluvastatin Serious Side Effects
It is rare to experience any adverse effects from this medication, but less common adverse reactions from this treatment include:
Discomfort or pain in the bladder, or when urinating
Bloody, cloudy or dark urine
Mucus cough
Feeling dizzy
Increased heartbeat
Rash, such as hives or itching
Pain in your lower back or side
Facial extremities such as eyelids, around eyes, face, lips or your tongue feeling swollen
Chest feeling tight
Please note that this list is not exhaustive. For a more extensive list, please see the leaflet inside the medication box.
In rare cases, patients taking Fluvastatin can suffer from a severe allergic reaction to the medicine.
If you experience any of the warning symptoms you MUST contact an emergency service, such as 111 or 999, immediately. The signs of a severe allergic reaction are:
Developing a skin rash which is itchy, red, swollen, blistered or peeling
Your chest or throat feeling tight. This can also be displayed through wheezing.
Experiencing difficulty in breathing or talking
Your facial extremities become swollen, i.e. you mouth, face, lips, tongue or throat.
Fluvastatin Warnings and drug interactions
While Fluvastatin is an effective way to treat high cholesterol, it may interact with other medicines you currently take. This could impact its effectiveness.
Speak to your doctor before taking Fluvastatin if you are already taking:
Other medicines which regulate lipid levels
Certain antibiotic or antifungal agents
Anticoagulants
Colchicines
Immunosuppressant drugs
Glibenclamide
Phenytoin
Please read the information leaflet that will accompany your medicine for complete details.
Fluvastatin Ingredients
Fluvastatin sodium is the active ingredient contained in this medicine.
Inactive ingredients in this medication include:
Mannitol, Talc, Magnesium stearate.
20mg:
Capsule body: Gelatin, titanium dioxide (E171), yellow iron oxide (E172), red iron oxide (E172).
Capsule cap: Gelatin, titanium dioxide (E 171), red iron oxide (E172).
Ink – Titanium dioxide (E171), Shellac, Soya lecithin, Anti-foam DC 1510, Iron oxide, red (E172), Iron oxide, black (E172), Propylene glycol.
40mg:
Capsule body: Gelatin, titanium dioxide (E171), yellow iron oxide (E172).
Capsule cap: Gelatin, titanium dioxide (E171), red iron oxide (E172).
Ink: Titanium dioxide (E171), Shellac, Soya lecithin, Anti-foam DC 1510, Iron oxide, red (E172), Iron oxide, black (E172), Propylene glycol.
This content has been written by James Nuttall and has been medically reviewed by our Superintendent Pharmacist Hussain Abdeh.

Hussain Abdeh
MPharm: 2211840
Pharmacist Independent Prescriber
How it works -
get your medicine in 3 simple steps
1

Choose your treatment

Select the treatment or medication you need and answer a few questions online regarding your condition.

2

Online consultation

Our Independent Prescribers will review your questions and assess your suitability for the medication.

3

Receive your delivery

Your medication is dispensed and delivered directly to you from our UK based Pharmacy.
Customers have rated us Excellent on