Decreases the bodies bad cholesterol levels whilst increasing good cholesterol levels
Very effective in treating high cholesterol
Lowers the risk of more serious issues such as stokes, heart attacks and heart disease

All-inclusive service

Fast next day delivery

UK registered pharmacy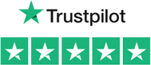 TrustScore 4.8
What is Pravastatin?
Pravastatin is a High Cholesterol statin medication that is only available on prescription from your doctor. It contains the active ingredient pravastatin sodium.
It is considered to be a very safe medication to use and you are unlikely to experience any side effects from it.
You can buy Pravastatin online at Medicine Direct after one of our certified doctors has prescribed it for you. If you order before 2pm, we can offer you next day delivery on your medicine.
What is Pravastatin used to treat?
Pravastatin is prescribed to combat high cholesterol. It reduces the amount of low-density lipoprotein (LDL cholesterol), commonly referred to as 'bad' cholesterol, being produced by your liver, while also increasing the amount of 'good' cholesterol in your blood.
By lowering lipids and cholesterol in the blood, this medication can prevent more serious issues from occurring such as strokes, heart disease and heart attacks. It is safe to use for adults and children over the age of 8 years old.
You may be prescribed this medication by your doctor if you have a family history of heart disease, high cholesterol, or a long-term health condition like diabetes or rheumatoid arthritis.
Who can take Pravastatin?
Pravastatin is generally considered to be a very safe medication to use in lowering bad cholesterol levels, but it may not be suitable for everyone to use.
Before taking Pravastatin, you should tell your doctor if any of the below apply to you:
You have had an allergic reaction to pravastatin sodium, any other ingredients contained in this medicine, or any other medicines in the past
You have liver problems
You have kidney problems
You have an underactive thyroid
You drink large quantities of alcohol
You have severe lung disease
You have had muscular side effects while taking any statins in the past
You have or have had any muscle disorders
Possible side effects
As with all medications, Pravastatin does come with the risk of certain side effects, although not everyone gets them.
It is rare to suffer any adverse reactions while taking Pravastatin. Different statins can affect people in different ways, but you should speak to your doctor if any of these effects persist or don't go away.
Muscle aches and pains are rare side effects of Pravastatin, but they are serious. This may happen after a few weeks or even months after you start using the medication for your high cholesterol. You should report any tenderness, pain or weakness in your muscles to a doctor straight away.
Memory loss is another rare side effect that is known to occasionally happen in people who take this medicine. This will usually stop when you complete your course of treatment.
For more serious reactions, refer to the Side Effects tab for a comprehensive list. Always read the patient information leaflet before using Pravastatin.
Dosage and Directions
Medicine Direct sells the three most regularly prescribed strengths of Pravastatin: 20mg, 40mg and 80mg. You will be prescribed a strength based on which your doctor deems the most appropriate to treat your specific condition.
Pravastatin 20mg
This lowest strength of Pravastatin will be used for children between 8-13 years old and some conditions. It may also be used to maintain positive results after an initial course of Pravastatin. Moreover, it will be prescribed to patients who were sensitive to stronger doses.
Pravastatin 40mg
This is the general initial dose given to treat hyperlipidemia and to prevent cardiovascular disease. It is usually taken once a day.
Pravastatin 80mg
80mg of Pravastatin is commonly used as a high strength approach to tackling cardiovascular and high cholesterol problems. You may be prescribed this higher strength if your initial dose was not effective enough in treating you. This will be reviewed and judged by your doctor.
How to take Pravastatin
You should take Pravastatin once a day, usually in the evening. This is because the enzyme which produces bad cholesterol is normally most active in the evening.
Always read the patient information leaflet thoroughly before taking any medication. Always follow your doctor's instructions precisely when taking Pravastatin.
You can consume the tablet before or after eating as it will not affect your stomach. For children, your doctor will calculate how much Pravastatin will be appropriate; for children aged 8-13, the average dose is between10mg and 20mg per day. For older children, between 14 and 17 years old, the dose can increase to between 10mg to 40mg daily.
Pravastatin should be swallowed whole with a drink of water.
What if I forget to take it?
If you have forgotten to take a dose of Pravastatin, skip it and take your next dose as scheduled.
Never double dose your medication to try and make up for missing a previous dose.
To effectively lower cholesterol, it is important you remember to take Pravastatin as instructed by your doctor. To ensure you don't forget, try to take it at the same time each day. Some people find it beneficial to set an alarm to remind them.
What if I take more than I am supposed to?
Although extra Pravastatin is unlikely to cause harm, you should talk to your doctor or pharmacist if you are worried or if you have consumed more than one extra dose.
You should always follow the exact instructions for the administration of medicine as given to you by your doctor.
How can I buy Pravastatin 20mg online in the UK?
If you are a valid UK citizen and have a prescription from a doctor, you will be able to purchase Pravastatin online in the UK with us, Medicine Direct. If you do not yet have a prescription for Pravastatin, you can fill in one of our health questionnaires which will be reviewed by one of our doctors. After assessing your answers, the doctors will then prescribe you the medicine if they deem it appropriate to do so. Never order Pravastatin online unless it is from a
registered pharmacy like Medicine Direct
. We are registered with the General Pharmaceutical Council (GPC), meaning we can promise genuine medication and if you order before 2pm we can offer you next day delivery on your medicine.
How does Pravastatin work?
Pravastatin works by reducing the amount of low-density lipoprotein (LDL) cholesterol, or 'bad' cholesterol and fats in your blood. This promotes the production of 'good' cholesterol and reduces your risk of heart disease, a heart attack or a stroke. It is a very safe medication to use and adverse reactions from using it only occur in a very small number of people.
What is Pravastatin used for?
Pravastatin is prescribed to lower low-density lipoprotein (LDL) cholesterol, commonly known as 'bad' cholesterol, and fats in the blood. It also promotes the production of good cholesterol. By reducing the amount of cholesterol made by your liver, it can help to lower the risk of developing more serious conditions such as heart disease, heart attacks and strokes.
Is Pravastatin safe to take if you are pregnant or breastfeeding?
It is not recommended to take Pravastatin while pregnant or breastfeeding, or while trying to conceive. You should talk to your doctor if you are in any of these situations before being prescribed the medicine. If you fall pregnant while taking a course of Pravastatin, you should stop taking it and contact your doctor. It is generally advised to stop using Pravastatin at least 3 months before trying to conceive.
Will taking Pravastatin stop my contraception from working?
No, unlike some other statins, Pravastatin will not affect your contraceptive pill or the morning after pill, making it safe to use.
Are there any foods I should avoid while taking Pravastatin?
As one of the benefits of Pravastatin is that it is one of the safest statins available, you can eat and drink as normal. Unlike the other medicines in this family, you can even consume grapefruit juice as it does not affect the concentration or increase the risk of side effects when taken alongside the medicine.
It is important to be aware that, although you are able to drink alcohol while taking Pravastatin, if you drink a lot it may increase the risk of you developing some side effects, such as liver and muscle problems. This is why it is recommended that you do not drink more than 14 units of alcohol per week. Cutting down on alcohol can also help to fight against high cholesterol levels.
How can I lower my cholesterol?
There are other ways to help lower cholesterol in our bodies. Lifestyle changes such as losing weight, stopping smoking, exercising more and cutting down on alcohol will help you to decrease your chances of developing or worsening cholesterol levels.
You should try and avoid eating a lot of food with high levels of saturated fats such as meat pies, butter, cakes, cheese, fattier red meats. Instead, try and eat more foods which are fortified with fibre and low saturated fat such as wholemeal bread, yogurt, orange juice, fish, fruits and vegetables and other wholegrain products. Rather than roasting and frying food, try steaming, boiling and grilling your meals.
Can Pravastatin interact with other medicines?
Like all medicines, Pravastatin can interact with certain other drugs, increasing your risk of adverse reactions, or hindering the effectiveness of lowering bad cholesterol in your body. Speak to your doctor if you are already taking any other medicines before you start to take Pravastatin. Full information can be found on the Warnings and Drug Interactions tab on this page.
Serious Side Effects
The most common adverse reactions of Pravastatin can be found on the main page.
Below is a list of rare side effects which occur in less than 1 in every 1,000 people. You should stop taking the medicine and speak to your doctor if you experience any of these symptoms:
Unexplained muscle pain, weakness, cramps, or tenderness (these could be symptoms of a muscle breakdown or damage)
Yellowing of the skin or the whites of the eyes turning yellow, pale stools or dark urine (could be signs of a liver problem)
Severe stomach pains (could be signs of inflammation of the pancreas)
A cough, feeling short of breath or sudden weight loss (could be signs of lung disease)
In rare cases, you may experience a severe allergic reaction to Pravastatin. Stop taking the tablets and either call 999 or go to A&E straight away if you experience any of the below symptoms; you may require immediate treatment in hospital:
You have a skin rash that is red, itchy, blistering, peeling or swollen
You are wheezing
You have tightness in the chest or throat
You have swelling in the mouth, throat, face, lips or tongue
You are finding it difficult to breathe or speak
This list may not be exhaustive; always read the patient information leaflet thoroughly before you start to take a new medication. If you have any questions or concerns at all, we strongly advise you to discuss them with your doctor.
Pravastatin Warnings and drug interactions
Pravastatin is a safe medicine that effectively lowers your cholesterol levels and promotes good cholesterol, but it may interact with other medicines you are currently using.
You should always make sure your doctor is aware of any and all medications you are currently using. This includes both prescription and non-prescription medications, herbal remedies, supplements and vitamins.
In particular, you should be cautious if you are already taking any of the following medications:
Some antibiotics and antifungals
Medicines to treat hepatitis C
Ciclosporin
Colchicine
Certain medicines to treat HIV
If you have been prescribed Pravastatin but also need to use one of the above medications, your doctor may:
Prescribe you a lower dose of Pravastatin
Prescribe a different statin altogether
Recommend you stop your course of Pravastatin treatment temporarily
If you have any concerns or questions at all, we strongly advise you to talk to your doctor before you start to use this medicine.
To ensure you only buy genuine medicine, you should only order online if it is with a UK registered pharmacy like Medicine Direct. We are registered with the General Pharmaceutical Council, meaning we can guarantee genuine medicine from our store. We can also offer next day delivery; order with us before 2pm and your medicine will be with you the next day.
Pregnancy and breastfeeding
It is not recommended you take Pravastatin while pregnant. If you need to be treated for high cholesterol levels, you should inform your doctor if you are currently pregnant, are trying to get pregnant, or think you might be pregnant.
Your doctor may advise you to take a different medication to treat your cholesterol.
Similarly, you should not take Pravastatin if you are breastfeeding. Make sure your doctor is aware if you are breastfeeding; they can recommend alternative cholesterol medicines that may be more suitable.
Pravastatin Ingredients
The active ingredient used in this medicine is pravastatin sodium.
Inactive ingredients also contained are: microcelac, lactose monohydrate, povidone, croscarmellose sodium, magnesium stearate, magnesium oxide light and yellow iron oxide (E 172).
This content has been written by our Superintendent Pharmacist Hussain Abdeh and has been medically reviewed by our Pharmacist Sonia Khan

Hussain Abdeh
MPharm: 2211840
Pharmacist Independent Prescriber
How it works -
get your medicine in 3 simple steps
1

Choose your treatment

Select the treatment or medication you need and answer a few questions online regarding your condition.

2

Online consultation

Our Independent Prescribers will review your questions and assess your suitability for the medication.

3

Receive your delivery

Your medication is dispensed and delivered directly to you from our UK based Pharmacy.
Customers have rated us Excellent on