Branded version of Rizatriptan
Used to treat migraines
Relieves pain and symptoms

All-inclusive service

Fast next day delivery

UK registered pharmacy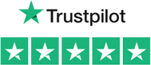 TrustScore 4.8
What is Maxalt?
Maxalt is the brand name for rizatriptan.
Maxalt Melt belongs to a class of drugs called selective serotonin 5-HT1B/1D receptor agonists, also known as 'triptans'.
You can buy Maxalt Melt tablets online from Medicine Direct in packets of 3 tablets, 6 tablets, 9 tablets or 12 tablets. If you order online before 2pm, we can offer you next day delivery.
What is Maxalt used to treat?
Maxalt Melt used to treat those who are suffering from migraines. It relieves the pain associated with the headache part of a migraine attack.
A migraine is believed to be caused when the blood vessels around your brain widen.
As a migraine treatment, Maxalt (rizatriptan) tablets work in two ways. Firstly, they narrow the blood vessels around the brain. Secondly, they reduce the amount of substances in the body which trigger symptoms of a migraine attack, such as head pain, sensitivity to light and nausea.
By narrowing the blood vessels in the brain, it relieves the pressure inside your head.
This medication can only treat migraine symptoms when they have already started; it does not prevent future migraines or reduce your chances of getting them.
Who can take Maxalt (rizatriptan)?
Maxalt Melt (rizatriptan) is a fast-acting relief for migraine pain, but it may not be suitable for everyone to use.
You should not take this medicine if any of the below apply to you:
You have an allergy to rizatriptan benzoate or any other ingredient contained in this medicine
You have high blood pressure, including mild high blood pressure that is not currently controlled by medication
You are currently taking any selective serotonin reuptake inhibitors (SSRIs) like sertraline orescitalopram oxalate
You have peripheral vascular disease or any blocked arteries
You have or have ever had any heart problems, including heart attacks, angina or chest pain
You have ever experienced any symptoms of heart disease
You are currently taking any serotonin norepinephrine reuptake inhibitors (SNRIs) for depression
You have severe liver or kidney problems
You have ever had a stroke or a mini stroke
If you are unsure of any of the above, you should discuss your concerns with your doctor before you start taking the medication.
This medicine should only be taken by adults who are at least 18 years of age. It is not suitable for children or adolescents.
Possible side effects
As with all medicines, Maxalt comes with the risk of side effects, although not everyone will get them.
Common side effects of Maxalt include:
Dizziness, sleepiness or tiredness
Tingling, headaches, decreased sensitivity of the skin
Decreased mental sharpness
Difficulty sleeping
Feeling sick or being sick
Dry mouth
Indigestion
Diarrhoea
Flushing of the face
Throat pain
Heaviness or stiffness in parts of your body
Pain in the abdomen or chest
These symptoms will normally not last for long, but you should speak to your doctor if they worry you or don't go away.
Please note that this list is not exhaustive. For a list of more serious adverse effects, please refer to the Side Effects tab on this page.
Maxalt Melt Dosage
As Maxalt is so powerful, it is only necessary to sell it in 5mg and 10mg strengths. At Medicine Direct, we supply the 10mg dose of Maxalt Melts.
For those who begin to suffer from migraines, they will be given a prescription to take initial doses of 10mg. Patients cannot take more than 30mg within the same 24 hours.
If you have taken your first dose of Maxmalt and it has not yet started to work, you can take an aspirin-based painkiller such as paracetamol or an ibuprofen to help diminish the pain.
Always wait at least 2 hours before taking a second dose. If your migraine persists, you should go to your doctor.
How to take Maxalt Melt (rizatriptan)
This medicine should be taken as soon as you feel the onset of a migraine attack. Do not take it as a prevention against migraines.
Always follow your doctor's instructions exactly when using this medicine. Always read the information leaflet thoroughly before you start to use any medication.
Open the blister pack with dry hands.
Place the oral lyophilisate on your tongue, where it will dissolve and can be swallowed with saliva.
This medicine will work faster if it is taken on an empty stomach, but if you have a migraine after eating, you can still take Maxalt.
What if I take more than I am supposed to?
If you take more Maxalt than you are supposed to, you should seek immediate medical attention. Make sure you take your medicine with you.
Signs you have taken too much may include vomiting, fainting, a slow heart rate, dizziness or drowsiness.
How can I buy Maxalt 10mg online in the UK?
If you are a valid UK citizen and have a prescription from a doctor, you will be able to purchase Maxalt online in the UK with us, Medicine Direct. If you do not yet have a prescription for Maxalt, you can fill in one of our health questionnaires which will be reviewed by one of our doctors. After assessing your answers, the doctors will then prescribe you the medicine if they deem it appropriate to do so.
What is Maxalt used for?
Maxalt Melts, also known as Rizatriptan, are used in the treatment of migraines. The medicine should be taken as soon as the patient begins to notice the symptoms of an oncoming migraine. It is not a preventative measure. Instead it is a direct and fast acting medicine used to combat the migraine as soon as it happens.
How long does it take Maxalt to work?
You can begin to experience positive and healing results from Maxalt within an hour of taking it. Complete eradication of the migraine and its symptoms may be achieved within 2 hours. A second dose can be taken after 2 hours if the symptoms persist.
How does it work?
Maxalt works to relieve the symptoms of a migraine attack by relaxing the blood vessels in your brain, which widen during a migraine, causing headaches, nausea and dizziness
I used to use prescribed Maxalt wafers but now have been given rizatriptan, is there a difference between the two?
Maxalt is the brand name for rizatriptan and both are used in the treatment of migraine headaches.
What are oral lyophilisates?
Oral lyophilisates are shaped the same as tablets, but they are much softer. As they are softer, they are designed to be dissolved slowly in the mouth.
How many packs of Maxalt wafers can I order at once?
This medicine is available on prescription only, meaning a UK registered pharmacy like Medicine Direct can supply a maximum of 3 packets at once. Packets either contain 3 tablets, 6 tablets or 9 tablets. We sell the 10mg dosage.
Should I take it with food?
Taking this medicine on a full stomach may slow down how quickly it takes to work. You can take it with or without food, but you are more likely to have swifter migraine relief if you take it on an empty stomach.
What are the advantages of buying it online?
Purchasing Maxalt online with Medicine Direct means you can have an online consultation with one of our certified doctors, who will prescribe you this medicine if they believe it to be suitable for you to take. If you order from our online pharmacy before 2pm, we can offer you the option of next day delivery.
Maxalt Melt Side Effects
The more common adverse effects associated with Maxalt can be seen on the main page.
In rare cases, you may experience less common side effects while taking Maxalt. Although rare, some are quite serious; you should speak to your doctor immediately if you suffer from any of these reactions:
Confusion or nervousness
Facial or muscle pain
Unsteadiness on your feet, vertigo, blurred vision, tremors or fainting
High blood pressure, thirst, sweating or hot flushes
Tightness in parts of your body or muscle weakness
Changes of heart rhythms
Slow heartbeat
Stroke
In some instances, you may suffer a severe allergic reaction to taking Maxalt Melt and require urgent treatment in hospital.
Go to A&E or call 999 straight away if you experience any of these:
You are wheezing
You have tightness in the chest or throat
You have a skin rash that is blistering, peeling, swollen, red or itchy
You are finding it difficult to breathe or speak
You have swelling in your face, mouth, throat, lips or tongue
Always read the patient information leaflet for a comprehensive list of possible side effects.
Maxalt Melt Warnings and Drug Interactions
Maxalt may interact with other medications, which may be dangerous or make it ineffective.
When taking a new medicine, you should always inform your doctor or pharmacist of any other medicine you are already taking. That includes prescription and non-prescription medicine, herbal remedies, supplements and vitamins.
You should take particular care with Maxalt if you are currently taking any of the following:
Any other 5-HT1B/1D agonist or 'triptan' medications, such as sumatriptan
Any monoamine oxidase (MAO) inhibitors, such as linezolid, or pargyline, or it has been less than two weeks since you stopped taking them
If you are currently using methysergide to prevent migraine attacks
If you are currently treating migraines by using any ergotamine-type medications such as ergotamine or dihydroergotamine
Propranolol
Selective serotonin reuptake inhibitors (SSRIs) like sertraline or escitalopram oxalate
Serotonin norepinephrine reuptake inhibitors (SNRIs) for depression
Any herbal medicines that contain St. John's Wort
If you are taking any of the above medicines, Maxalt products may not be suitable for you, so it is important you inform your doctor if you are using any of them.
To ensure you only purchase genuine medicine, you should only order this product online from a registered pharmacy like Medicine Direct. Online stores that are not registered with the General Pharmaceutical Council (GP), may sell you fake versions of this medicine, which can be ineffective or dangerous.
Pregnancy and breastfeeding
It is not known if Maxalt is harmful to take while pregnant. If you are currently pregnant, trying to get pregnant, or think you may be pregnant, you should speak to your doctor before you take this medicine.
If you are breastfeeding and take this medication, you should wait at least 24 hours after taking it before you breastfeed again.
Maxalt Melt Ingredients
The active ingredient contained in this migraine medicine is rizatriptan 10mg as 14.53 mg of rizatriptan benzoate.
Other, inactive ingredients also contained are: gelatin, mannitol (E421), glycine, aspartame (E951) and peppermint flavour (composed of peppermint oil, maltodextrin and dextrin).
This content has been written by our Pharmacist Sonia Khan and has been medically reviewed by our Superintendent Pharmacist Hussain Abdeh

Sonia Khan
MPharm: 2076091
Pharmacist
How it works -
get your medicine in 3 simple steps
1

Choose your treatment

Select the treatment or medication you need and answer a few questions online regarding your condition.

2

Online consultation

Our Independent Prescribers will review your questions and assess your suitability for the medication.

3

Receive your delivery

Your medication is dispensed and delivered directly to you from our UK based Pharmacy.
Customers have rated us Excellent on