The 'Famous' little blue pill
Helps men maintain a firmer, harder, longer lasting erection
Takes effect in just 30 minutes
Works for up to 4 hours

All-inclusive service

Fast next day delivery

UK registered pharmacy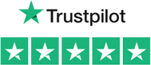 TrustScore 4.8
What is Viagra?
Viagra is the brand name for sildenafil, which is a medicine used to treat erectile dysfunction (ED) in men.
It works by increasing blood flow to the penis, which helps men to gain and sustain an erection. Research has proven that at least two-thirds of men have better erections after taking Viagra (sildenafil).
You can buy Viagra on prescription, but it is also available to purchase online from registered pharmacies like Medicine Direct.
If you order with us before 2pm, we are able to offer you next day delivery. Your order will be shipped securely in discreet packaging.
This medicine comes in the form of tablets, chewable tablets or as a liquid. At Medicine Direct, you can buy Viagra in three doses: 25mg, 50mg or 100mg.
What is Viagra (sildenafil) used to treat?
Viagra contains sildenafil as its active ingredient, which works by increasing the blood flow to the penis. This means that men are able to gain and maintain an erection much easier and for longer, improving their performance during sexual activity.
Viagra is the most common treatment available for erectile dysfunction, although there are other medicines to treat erectile dysfunction that also contain sildenafil.
Viagra can also be used to treat pulmonary hypertension, which is high blood pressure in the blood vessels that supply the lungs.
Who can take Viagra?
Viagra is one of the most effective treatments for erectile dysfunction, and it is available be bought on prescription or privately via an online pharmacy like Medicine Direct. However, it is not suitable for everyone to take.
As a treatment for sexual issues, Viagra should only be taken by men.
Women and children can also use Viagra, if it is to treat pulmonary hypertension. There is no evidence that suggests this medicine improves any sexual issues women may have.
You should not take Viagra or any sildenafil products if you have any of the following conditions:
You have recently had a heart attack
You have recently had a stroke
You have low blood pressure
You are taking any nitrate medicines to treat chest pains
You have had an allergic reaction to Viagra, sildenafil or any other medications in the past
You have any inherited eye diseases, such as retinitis pigmentosa
Viagra may not be a suitable medicine for you to take if any of the below apply to you. You should make sure you check with your doctor before taking Viagra if:
You have a stomach ulcer or any bleeding problems such as haemophilia
You have Peyronie's disease (a curved penis), or any other deformities of the penis
You have an abnormality of red blood cells known as sickle cell anaemia
You have leukaemia (cancer of the blood cells)
You have multiple myeloma (bone marrow cancer)
You have a heart problem (if so, you should check with your doctor as to whether your heart can take the exertion involved with having sex)
Always read the information leaflet that will accompany your medicine before you take Viagra. If you have any concerns or questions about whether this medicine may or may not be suitable for you to take, do not hesitate to speak to your pharmacist
Possible side effects
As with all medicines, Viagra (sildenafil) comes with the risk of certain side effects, although not everyone will suffer from them.
Most people who take Viagra for erectile dysfunction will experience no side effects at all, while some may experience mild effects that do not last for very long.
Common adverse effects of Viagra (sildenafil) include:
Headaches
Feeling sick
Dizziness
A blocked nose
Hot flushes and facial flushing
Blurred vision or a colour tinge in your vision
You should keep taking the medication if you experience any of these adverse reactions, but you should speak to your doctor or pharmacist if any of these symptoms begin to worry you or do not go away.
Please note, this is not a full list of adverse reactions associated with Viagra (sildenafil). For a list of more serious adverse reactions, please refer to the Side Effects tab on this product's page.
Always read the information leaflet that accompanies your medicine for a comprehensive list of side effects and how to cope with them.
Viagra Dosage
Viagra is available to purchase in several doses:
Viagra 25mg
This is the lowest strength of Viagra available. It is known to work to improve erectile dysfunction for up to 5 hours.
Viagra 50mg
The 50mg dose of Viagra is most commonly used to treat erectile dysfunction.
Viagra 100mg
As this is a stronger dosage of Viagra, you must only take this as advised to do so by your doctor. This strength will only be prescribed if the lower dosages have been found to be ineffective.
At Medicine Direct, we sell all three doses in packets ranging from 4 tablets to 64 tablets.
Depending on how well the 50mg tablet works, the dose can be increased or decreased, but you should always speak to your doctor about this first.
Do not take more than one tablet each day.
Taking Viagra for erectile dysfunction
Viagra tablets should be swallowed whole with a drink of water. Men who are taking Viagra for erectile dysfunction should take it on an empty stomach, as taking it with food can slow down its effectiveness in gaining an erection.
You can take Viagra up to 4 hours before you plan to have sexual activity. Please note that taking sildenafil does not give you an erection on its own; you will need to be sexually aroused for it to take effect.
For erectile dysfunction, Viagra (sildenafil) will normally take a minimum of 30 minutes to take effect, although it could take up to one hour before it works fully.
Taking sildenafil for pulmonary hypertension
The recommended dose of sildenafil for adults is 20mg, 3 times a day.
For children, doses can range from between 10mg to 20mg, 3 times a day. The dosage will depend on your child's weight.
What if I forget to take it?
If you are using sildenafil for pulmonary hypertension and forget to take a dose, take it as soon as you remember and then continue to take the medication as usual.
Never double dose medicine to try and make up for a missed dose, and never take 2 doses at the same time.
To get into a routine of taking sildenafil, it helps if you take it at the same time every day. Some people also find it beneficial to set an alarm to remind them to take it.
What if I take more than I am supposed to?
You should only ever take Viagra exactly as instructed by your doctor or pharmacist. Taking too much sildenafil can result in unpleasant side effects, including:
Headaches
Blocked nose
Altered vision
Dizziness
Indigestion
If you take too much sildenafil, you should contact your doctor, particularly if any of the above reactions bother you or persist. Refer to the Side Effects tab on this page for a list of more serious reactions you could experience if you accidentally take more than you were instructed to
Viagra FAQ's
Does it work every time?
As a treatment for erectile dysfunction (ED), Viagra (sildenafil) is one of the most effective medicines on the market. Although it does not have a 100% rate of success, research has proven that more than two-thirds of men who have taken Viagra have seen effective results.
It will normally work between 30-60 minutes after you take it. If you do not see any results, you should speak to your doctor or pharmacist for advice.
How can I safely buy Viagra online?
When sold online, Viagra is not always regulated and the ingredients can differ from packet to packet. Purchasing medicine online also comes with the risk that you may be sold a fake version of the product. Taking a fake version of a medicine may induce allergic reactions or serious adverse effects.
For these reasons, you should only order medicine online if it is from a registered online pharmacy, such as Medicine Direct. We sell Viagra in 25mg, 50mg and 100mg doses. The average starting dose is 50mg, but your doctor may alter this if it proves to be too effective or not effective enough. We would like to reassure all of our customers that we are registered with the General Pharmaceutical Council (GPC), and that all of our doctors are registered with the General Medical Council (GMC).
By ordering your medicine online with us, you can rest assured that you will only receive a genuine product. All of our orders are despatched in discreet packaging and are available for next day delivery if you order online before 2pm. Alternatives like Viagra Connect are also available from most registered pharmacies.
Why do men get erectile dysfunction?
On occasion, most men will fail to gain or maintain an erection. Often, causes of erectile dysfunction include stress, drinking too much alcohol, anxiety or tiredness. If it happens on a regular basis, erectile dysfunction (ED) may be caused by physical or emotional problems, such as high cholesterol, narrowing blood vessels in the penis or hormone imbalances. If you do suffer from ED on a regular basis, speak to your doctor.
Do Viagra tablets become less effective over time?
Viagra is a very effective treatment for erectile dysfunction, but many men may notice that it becomes less effective after they have taken it for an extended period of time.
What is the difference between Viagra and sildenafil?
Sildenafil is the active ingredient contained in Viagra tablets. An average dose is sildenafil 50mg, although 25mg and 100mg doses are also available if you need a higher or lower potency. Viagra is used to treat erectile dysfunction in men, while sildenafil is also used for pulmonary hypertension.
Where can I buy Viagra?
Viagra (sildenafil) is available to purchase from your local pharmacy, on a private prescription, or online from Medicine Direct. When you order online with us, you can be certain that you will receive a genuine product that will arrive the very next day if you order before 2pm. Never order medicines online unless it is from a pharmacy that is registered with the General Pharmaceutical Council (GPC). You can also purchase alternatives like Viagra Connect from most pharmacies.
Can I split the tablets?
Viagra tablets should not be split, you should always swallow them whole with a glass of water. However, if you have difficulty swallowing, Viagra also comes as a liquid or as chewable tablets, both of which should be swallowed orally.
Can oral treatments for erectile dysfunction be combined?
You should always ensure you inform your doctor before combining any kind of medicine, as certain drugs can interact with the effectiveness of Viagra.
Why should men with erectile dysfunction consult their doctors before using ED treatments?
Erectile dysfunction treatments like Viagra Connect may be purchased without a prescription, but you should still see your doctor before you do so, as you may have certain health issues that make it dangerous for you to use these products.
What are the dangers associated with recreational misuse?
Purchasing Viagra without a prescription or an online consultation comes with certain dangers. There are many fake versions of Viagra and other erectile dysfunction medicines out there, so you should always make sure that you have purchased this medicine from an online pharmacy that is legally registered, such as Medicine Direct. You should never be embarrassed to talk to your doctor about erectile dysfunction or any other conditions you may need treatment for.
Can stress cause erectile dysfunction?
Yes, stress is often a common cause of erectile dysfunction in men. Tiredness, anxiety and drinking too much alcohol are also common causes. If you are suffering from stress and are finding it hard to gain or maintain an erection, you should try to cut down your stress levels; this may help you to achieve an erection without the need for sildenafil products.
How does it work?
Viagra contains the active ingredient sildenafil, which treats erectile dysfunction by increasing the amount of blood that flows to the penis; in turn, this makes it easier for a man to gain an erection and sustain it during sexual intercourse.
Viagra Adverse Side Effects
The most common adverse reactions of using this medicine can be found on the main product page.
In rare cases, you may experience more serious side effects after taking Viagra. These are very uncommon and occur in less than 1 in every 1,000 people.
However, you should stop taking sildenafil and contact your doctor immediately if you experience any of the below symptoms:
You have seizures
You suddenly lose your vision or have vision impairment
You have chest pains (if they come on either during or after you have sex, get into a semi-sitting position and relax; do not try to alleviate the pains with any nitrate medicines)
You have a serious skin reaction
You have a prolonged and/or painful erection (contact a doctor straight away if the erection lasts for longer than 4 hours)
In rare, extreme instances, it is possible to suffer a severe allergic reaction to taking sildenafil; in this case, you could require urgent treatment in hospital.
You should either go to A&E or call 999 immediately if any of the following symptoms affect you:
You have tightness in the throat or chest
You are wheezing
You have a skin rash that is red, itching, peeling, blistering or swollen
You have swelling in your mouth, tongue, lips, face or throat
You are finding it difficult to breathe or speak
Always read the information leaflet that will come with your medication for all the side effects associated with Viagra. If you have any questions or concerns, you should discuss them with your doctor or pharmacist before you start to take the medicine
Viagra Warnings and drug interactions
Sildenafil may interact with other medications and interfere with how well they work.
You should always make sure that both your doctor and pharmacist are aware of any medicines you are already taking. This includes any medicine you are using with or without a prescription, herbal remedies, vitamins or supplements.
In particular, you should tell your doctor if you are currently using any of the following before you take Viagra:
Any nitrate medicine to treat chest pains
Riociguat to treat pulmonary hypertension
Any recreational drugs known as 'poppers', such as amyl nitrite
Some herbal remedies and complementary therapies may contain ingredients that can interfere with the effectiveness of sildenafil.
While a glass of wine or a beer should not make a difference, please note that drinking excessive amounts of alcohol can make it more difficult for you to achieve or keep an erection, even when you have taken Viagra.
If you are taking sildenafil for pulmonary hypertension, you should not drink any grapefruit juice while you use this medication as it can stop it from working properly. Using Viagra for erectile dysfunction is not affected by your diet, so you can eat and drink as usual.
Never buy medicine online unless it is from a registered online pharmacy like Medicine Direct. Viagra is available to buy from us after you complete a short online consultation with one of our certified doctors.
If you have any questions, doubts or concerns at all, please do not hesitate to discuss them with your doctor or pharmacist before you start to use this medication.
As with all medicines, you should always make sure you read the patient information leaflet thoroughly before starting a course of treatment.
Viagra Ingredients
Viagra contains sildenafil as its active ingredient. The amount contained in the tablet will depend on the strength of the dosage; it will either contain 25mg, 50mg or 100mg sildenafil.
This medicine also contains the following inactive ingredients: microcrystalline cellulose, calcium hydrogen phosphate, croscarmellose sodium, magnesium stearate, hypromellose, titanium dioxide (E171), lactose monohydrate, triacetin, indigo carmine aluminium lake (E132).
This content has been written by our Superintendent Pharmacist Hussain Abdeh and has been medically reviewed by our Pharmacist Sonia Khan

Hussain Abdeh
MPharm: 2211840
Pharmacist Independent Prescriber
How it works -
get your medicine in 3 simple steps
1

Choose your treatment

Select the treatment or medication you need and answer a few questions online regarding your condition.

2

Online consultation

Our Independent Prescribers will review your questions and assess your suitability for the medication.

3

Receive your delivery

Your medication is dispensed and delivered directly to you from our UK based Pharmacy.
Customers have rated us Excellent on