Reduces allergy symptoms
120 sprays per bottle
Used to treat Hay Fever and other Allergies

All-inclusive service

Fast next day delivery

UK registered pharmacy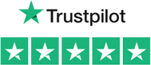 TrustScore 4.8
What is Avamys Nasal Spray?
Avamys is a nasal spray which belongs to a group of medicines known as glucocorticoids.
It is a treatment for the symptoms of allergic rhinitis, such as a stuffy, runny or itchy nose, sneezing and watery eyes.
It is suitable for adults and children who are over the age of 6 years old, and is a prescription-only medication.
You can buy Avamys nasal spray from Medicine Direct following an online consultation with one of our registered doctors. After outlining your symptoms, they will prescribe this medication if they deem it a suitable treatment for you to use. You can then order it from our registered online pharmacy; place your order by 2pm and you will receive free next day delivery.
What Does Avamys Nasal Spray Do?
Avamys nasal spray works to relieve the symptoms of allergic rhinitis, which can include watery, itchy or red eyes, sneezing, or a stuffy, itchy or red nose.
You can suffer allergy symptoms at any time of year. They can be caused by a number of factors, including animal fur, pollen from grass and trees (hay fever) and household dust or mites. This results in allergic rhinitis (nasal swelling from your allergies).
Avamys nasal spray contains the active ingredient fluticasone furoate, which is a corticosteroid that works very effectively as an anti-inflammatory. For this reason, it works very quickly to reduce the swelling that comes with allergic reactions in the nose, especially hay fever.
Who can use Avamys Nasal Spray?
Avamys nasal spray is not suitable for everyone to use.
Do not use Avamys nasal spray if you are allergic to fluticasone furoate or any of the other ingredients contained in this product (please refer to the Ingredients tab for full details).
This product is not suitable for children who are under 6 years of age.
Pregnancy and breastfeeding
Avamys nasal spray is not suitable for women who are pregnant.
Please inform your doctor if you are currently pregnant, think you might be pregnant, or are trying to get pregnant.
Similarly, this medicine is not suitable for women who are currently breastfeeding.
Only use this medicine while pregnant or breastfeeding if your doctor or pharmacist specifically advises you to do so.
Possible side effects
Like all medicines, Avamys nasal spray comes with the risk of certain side effects, although not everyone who uses it will get them.
A very common side effect of using Avamys nasal spray is nosebleeds, particularly if you have been using Avamys continuously for longer than 6 weeks.
Other common side effects include:
Shortness of breath
Headaches
Nasal ulceration, which may cause discomfort or irritation in your nasal passages. You may also have streaks of blood when you blow your nose.
Uncommon adverse effects may include pain, irritation, soreness or dryness of your nasal passages.
Please note, these lists are not exhaustive. Please refer to the Side Effects tab for a list of rarer and more serious reactions you may get.
Always read the patient information leaflet for comprehensive details on side effects.
Safely order Avamys Nasal Spray Online
UK-registered pharmacies like Medicine Direct can guarantee safety and security. For this reason, you should only ever order medicine online if it is from a pharmacy that is registered with the General Pharmaceutical Council (GPhC), like Medicine Direct.
We can guarantee nothing but genuine versions of the medication you require, which are safe to use and prescribed by qualified medical professionals. All of our doctors and pharmacists have experience in working in NHS hospitals, clinics and other medical settings. They are also fully registered with the General Pharmaceutical Council (GPhC) and the General Medical Council (GMC), meaning they are legally qualified to prescribe suitable medication for the conditions we offer treatment for.
We offer free UK delivery on all orders placed with our online pharmacy. Furthermore, order from our pharmacy by 2pm and you will also benefit from free next day delivery.
Avamys Nasal Spray Dosage and Directions
Always use Avamys spray exactly as instructed by your doctor or pharmacist. Read the patient information leaflet thoroughly for comprehensive information, and speak to your doctor or pharmacy for more information if you are still unsure of how to use it.
Use this product at the same time each day.
Do not exceed the recommended dose.
Avamys nasal sprays have almost no taste or smell whatsoever. It sprays into the nose as a fine mist.
Do not get the spray into your eyes. If you do get it in your eyes, rinse them immediately with water.
Adults and children aged 12 and over:
The normal starting dose is two sprays in each nostril once a day.
Once your symptoms are under control, this may be reduced to one spray in each nostril once a day.
Children aged 6 to 11 years old:
The normal starting dose is one spray in each nostril once a day.
If the symptoms are severe, a doctor may increase this to two sprays in each nostril once a day. Once the symptoms are under control, this dose may be lowered again.
How to use Avamys Nasal Spray
Blow your nose gently to remove as much mucus as possible.
Shake the bottle well.
Tilt your head forward slightly and place the nozzle inside one of your nostrils.
Aiming away from the middle of your nostril, squeeze firmly while breathing in through your nose.
Repeat this process with your other nostril.
How long does it take to work?
The nasal spray should start to reduce your symptoms within 8 hours of using it. It should have taken full effect after you have been using it for a few days.
If your symptoms do not improve after this time, please speak to your doctor or pharmacy.
What if I use more than I am supposed to?
Speak to your doctor or pharmacist for advice if you use more of this medicine than you were instructed to.
What if I forget to use it?
If you forget a dose of this medicine, just take it as soon as you remember, unless it is almost time for your next scheduled dose.
If it is almost time for your next dose, just skip the dose you missed and continue to take this medicine as usual.
Never take a double dose of medicine to try and make up for missing a previous one.
Is it safe to use a nasal spray and oral antihistamines at the same time?
Yes, it is safe, and quite common, to use antihistamines at the same time as a nasal spray, particularly for hay fever sufferers. However, you must not use another steroid nasal spray at the same time, whether it contains fluticasone furoate or another active ingredient entirely.
Can allergies be cured?
Sadly, there is not currently an out-and-out cure for allergies. It is not even fully understood why people develop allergies to certain substances. However, there are many medicines out there to effectively treat the symptoms of allergies, allowing people to get on with their daily lives without being debilitated by their conditions. Medicine Direct stocks a variety of medication to treat a range of allergic conditions.
Can Avamys cause high blood pressure?
Avamys may cause raised blood pressure in very rare instances. However, this is so infrequent that there is no reason for you to worry about it. If you suffer headaches, vision problems or nausea while using the nasal spray, you should speak to your doctor as soon as possible. These may be symptoms that you have high blood pressure. Your doctor will check your blood pressure and advise accordingly if you do suffer from any of these symptoms.
The spray contains a steroid. Is that dangerous?
Because the spray is applied directly to the treatment area, only a small dose of the active ingredient is released. This makes it highly unlikely that you will suffer any serious side effects while using the medicine. It also makes it very unlikely that the medicine will reach other areas of your body.
Is Avamys Nasal Spray prescription-only?
Yes, Avamys is a prescription-only medicine. For this reason, you can only purchase a maximum of three nasal sprays at a time. This equates to 3 months' worth of the medicine. One of our registered doctors can issue a prescription for this medicine after reviewing your symptoms and medical history. You can then use this prescription to place your order with our online pharmacy. Order online with our pharmacy by 2pm and you will receive free next day delivery.
How many packs of Avamys should I order?
Because Avamys is only available on prescription, you can only order 3 months' worth of this medicine online. This means that you can order a maximum of three nasal sprays at one time.
Avamys Nasal Spray Side Effects
Very rare side effects of this medicine may affect up to 1 in every 10,000 people who use it and include:
Small holes in the ridge inside your nose
Below is a list of side effects with unknown frequencies:
Slowing of growth in children
Blurred vision or temporary vision changes
Chest tightness, causing breathing difficulties
Serious allergic reaction
In rare cases, it is possible that you may suffer a serious allergic reaction to Avamys spray.
You must either dial 999 or go to A&E straight away if you have any of the following symptoms:
You are wheezing
You have swelling in your face, throat, mouth, lips or tongue
You develop a skin rash that may have red, itchy, swollen, blistered or peeling skin
You are finding it difficult to breathe or speak
You have tightness in your chest or throat
You suddenly feel weak or lightheaded
You may require immediate treatment in hospital.
Always read the patient information leaflet for full information on side effects. If you have any questions or concerns, please do not hesitate to speak to your doctor or pharmacist for advice.
Warnings and drug interactions
Before you use Avamys spray, inform your doctor or pharmacy if you are currently taking (or have recently taken) any other form of medicine. This includes both prescription and non-prescription medication, herbal remedies, vitamins and supplements.
In particular, it is very important that you inform your doctor or pharmacist if you are taking or have recently taken any of the following:
The HIV treatments ritonavir or cobicistat
Any steroid creams
Any steroid tablets or injected steroids
Ketoconazole, used to treat fungal infections
Your doctor will assess whether it is suitable for you to use this nasal spray alongside any of the above medicines. Your doctor may choose to monitor you more closely than usual if you are using Avamys alongside any of these medicines, as this may increase your risk of side effects.
Avamys contains benzalkonium chloride, which may cause irritation of the nasal passages, particularly if you use Avamys for a long period of time. If you feel any discomfort while using nasal sprays, you should inform your doctor or pharmacist.
Children under the age of 6 should not use Avamys.
When taken for a long time, Avamys may cause children to grow more slowly than usual. Your doctor will prescribe the lowest possible dose for your child; they will also check your child's height at regular intervals.
Avamys may also cause eye conditions, such as glaucoma or cataracts. Speak to your doctor before using Avamys if you have had either of these conditions in the past, or if you start to experience blurred vision or other visual problems while taking Avamys.
Ingredients
The active ingredient contained in Avamys spray is fluticasone furoate.
The inactive ingredients also contained in this medicine are: glucose anhydrous, dispersible cellulose, polysorbate 80, benzalkonium chloride, disodium edetate and purified water.
Do not use this nasal spray without speaking to your doctor or pharmacy if you are allergic to any of the ingredients listed here.
This content has been written by James Nuttall and has been medically reviewed by our Superintendent Pharmacist Hussain Abdeh.

Hussain Abdeh
MPharm: 2211840
Pharmacist Independent Prescriber
How it works -
get your medicine in 3 simple steps
1

Choose your treatment

Select the treatment or medication you need and answer a few questions online regarding your condition.

2

Online consultation

Our Independent Prescribers will review your questions and assess your suitability for the medication.

3

Receive your delivery

Your medication is dispensed and delivered directly to you from our UK based Pharmacy.
Customers have rated us Excellent on