Preventer Inhaler used to prevent Asthma Attacks
Reduces inflammation in the airways to the lungs
Widely prescribed for Athma and COPD

All-inclusive service

Fast next day delivery

UK registered pharmacy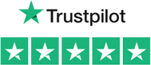 TrustScore 4.8
What is Flixotide?
Flixotide is an inhaler that contains the active ingredient fluticasone propionate, which belongs to a group of medicines called corticosteroids (these are commonly just known as steroids).
You can buy either the Flixotide accuhaler or evohaler; both are available to purchase at Medicine Direct after an online consultation with one of our certified doctors. Next day delivery is available if you order before 2pm.
What is Flixotide used to treat?
Flixotide is used to treat the symptoms of asthma and chronic obstructive pulmonary disease (COPD). It is inhaled straight into your lungs, so only a small amount of steroid is required. It helps to prevent asthma attacks in people who suffer them regularly; for this reason, it is often known as a 'preventer' inhaler. Another commonly prescribed reliever inhaler is Clenil Modulite.
Corticosteroids are natural to the human body and are responsible for controlling the body's natural inflammatory response. Inflammation is the body's natural response to injury and infection. It is your body's way of telling the immune system to heal or repair itself, or even fight against what is called a "foreign invader", such as bacteria and viruses. However, if the inflammatory response occurs in places where it is not needed, or if it goes on for too long, it can become problematic.
When inhaled, fluticasone propionate is absorbed by the cells in the lungs and airways and stops these cells from triggering an inflammatory response. When fluticasone stops these cells from causing inflammation it also relaxed the airways, allowing air to pass through more freely.
The Flixotide inhaler will not help to treat sudden asthma attacks. Your doctor will prescribe you a 'reliever' inhaler to treat this. You can view our range or preventer and reliever inhaler asthma treatments.
Who can use the Flixotide inhaler?
The Flixotide evohaler/accuhaler may not be suitable for everyone to use. You should make sure your doctor is aware if you have any of the following conditions:
You are allergic to fluticasone propionate or any of the other ingredients contained in this medicine
You have ever been treated for tuberculosis
You are using a Flixotide evohaler/accuhaler at the same time as steroid tablets, or you have just recently finished using steroid tablets.
You are being treated for any viral or fungal infections
Flixotide is only suitable for adults and children who are over the age of 5 years old. A nebuliser is available for children to use if they are aged 4 or over and have severe asthma.
Before you use the preventer inhaler, you should read the patient information leaflet thoroughly for a full list of conditions that may make the Flixotide inhaler unsuitable for them to use.
Common side effects
As with any medication, Flixotide comes with the risk of side effects, although not everyone will experience them.
Stop using the evohaler/accuhaler and speak to your doctor as soon as possible if you experience any of the following while taking Flixotide:
Oral thrush
Sore throat or tongue
Hoarseness in the voice
You can help to prevent adverse effects in your mouth or throat by brushing your teeth, rinsing your mouth or gargling with water.
This list is not exhaustive. Please, refer to the Side Effects tab for rarer and more serious adverse reactions associated with Flixotide. Always read the patient information leaflet for a comprehensive list.
Flixotide Dosage and Directions
Always take the Flixotide reliever inhaler exactly as instructed by your doctor. Read the patient information leaflet thoroughly before you star to use the Flixotide evohaler/accuhaler. Speak to your doctor if you are unsure of anything.
It is important that you are using the correct technique when it comes to using your inhaler, to ensure that you are getting the full benefit. If you are not using your inhaler correctly, this can mean that very small amounts of the medicine will reach your lungs and your symptoms may not be helped when you need it.
We recommend always reading the manufacturers guidelines, which you can find inside the inhaler box. As Flixotide inhalers are available in a number of different brands, it is important to familiarise yourself with the manufacturer's guidelines and recommendations. Keeping your inhaler clean is also very important, as this can prevent you from inhaling other forms of bacteria which may also trigger your symptoms.
By using your inhaler correctly, you will ensure that your lungs are receiving the correct dosage of Flixotide when needed. You should also arrange to have your inhaler technique checked regularly by your doctor or GP.
You can also watch a number of online "how to" videos to ensure you are using your inhaler correctly.
Flixotide dose
Flixotide inhalers come in a variety of doses ranging from 50mcg to 250mcg, the dosage that you are prescribed will depend on the severity of your symptoms and condition.
Flixotide is a long term asthma treatment and should be taken twice daily, every day. It is important to use Flixotide as directed by your doctor; you should try not to miss a dose or stop taking your inhaler as this may cause asthma symptoms to flare up.
Patients will usually be advised to take 1 or 2 puffs every morning and evening. It is important to continue using your inhaler, even if your breathing feels normal or you haven't experienced any asthma symptoms in some time. Flixotide will only stop your asthma symptoms if it is used every day.
Flixotide Evohaler
This is what is called a 'metered dose inhaler', which means the medicine contained within the inhaler will be released in a fine mist or spray, making it easier to inhale. To use an evohaler, you will need to simultaneously press down on the canister and breathe in the spray at the same time, to ensure that the full dose of the medication is reaching your lungs.
Flixotide Accuhaler
This type of inhaler is inhaled as a dry powder with the medication being contained in blisters. To take the medication, you need to slide the lever on the side of the inhaler; this movement opens the blister and releases the medication, making it ready to be directly inhaled.
What happens if I miss a dose?
If you forget to take a dose of your inhaler you should take it as soon as you remember. However, if it is almost time for your next scheduled dose, you should simply skip the dose you missed and take your next dose as normal.
It is important to not double dose to make up for a missed dose.
If you have accidentally taken too many puffs, this is unlikely to cause any harm or side effects if it is a one-off. However, if you are consistently taking too many puffs of your inhaler, using a steroid inhaler too much over a long period of time can increase your chances of adverse effects. Speak to your doctor if this is the case.
Flixotide FAQ's
Where can I buy Flixotide online?
You can only buy Flixotide inhalers online when you have a prescription from your doctor. Both the evohaler and accuhaler are available to purchase at Medicine Direct, following an online consultation. If you order before 2pm, next day delivery is available. Never buy Flixotide, or any other medicine online, unless it is from a pharmacy that is registered with the General Pharmaceutical Council.
How long does it take for Flixotide to start working?
A Flixotide evohaler/accuhaler does not begin to work immediately. You will usually start to notice that you are wheezing less often when you have been using a preventer inhaler for 3 to 7 days. After your symptoms have started to improve, you may find that you are suffering from asthma attacks less frequently, which will mean you do not need to use your 'reliever' inhaler as frequently as before. If your symptoms have not improved or get worse after using the evohaler/accuhaler for 7 days, you should speak to your doctor as soon as possible.
Can I use Flixotide as a reliever?
Neither the Flixotide evohaler or accuhaler should be used as reliever inhalers. You should only use these inhalers to treat the symptoms of asthma or COPD; your doctor will prescribe you a specific
blue reliever inhaler
to relieve asthma attacks.
Should I rinse my mouth after using Flixotide?
Rinsing your mouth is a way to help prevent certain adverse effects like oral thrush, which can occur after you use the Flixotide evohaler/accuhaler.
I have been asked to use two puffs, how long should I wait between each one?
Your doctor may tell you to take 2 puffs at the same time, sometimes even more. You should always use Flixotide exactly as instructed by your doctor; the dose can vary from person to person. Always read the information leaflet thoroughly.
What are the benefits of Flixotide?
Flixotide is known as a 'preventer' inhaler, which is effective in reducing inflammation in your lungs. It contains the active ingredient fluticasone propionate, which helps to prevent wheezing and asthma attacks when taken on a regular basis.
Flixotide Serious Side Effects
The common adverse effects of Flixotide can be found on the main page.
In rare cases, you may experience more serious side effects. Seek medical attention as soon as possible if you experience any of the below:
A puffy, round face ('moon face'), weight gain or pain in your stomach or upper back
A high temperature, chills or a sore throat, ear or sinus pain, a cough, a mucus cough, a change in the colour of your mucus, pain when you urinate, mouth sores or a wound that won't heal. Any of these could be signs of an infection
Feeling sick or being sick
Muscle weakness
Feeling dizzy or passing out
Feeling tired
Mood changes
Loss of appetite
Blurred vision or any changes to your vision – these could be signs of glaucoma or a cataract
If you suffer from any of the below symptoms, you may be experiencing a severe allergic reaction and require immediate treatment in a hospital. You should either go to A&E or call 999 straight away if you experience any of the following:
You are wheezing or have tightness in the chest or throat (if this happens, use your reliever inhaler and if the symptoms are not alleviated, seek medical attention immediately)
You are finding it difficult to speak or breathe
You have a skin rash that is blistered, peeling, swollen, red or itchy
You have swelling in the mouth, throat, face, lips or tongue
Always read the patient information leaflet thoroughly for a comprehensive list of side effects.
Flixotide Warnings and drug interactions
The Flixotide evohaler/accuhaler may interact with other medicines.
You should always inform your doctor of any other medicines you are currently using, including herbal remedies, prescription and non-prescription medications, vitamins and supplements.
In particular, when using the Flixotide evohaler/accuhaler, you should tell your doctor if you are currently using:
Any medicines to treat HIV
Any other medicines containing steroids, including cream for eczema, other inhalers for asthma, tablets, injections, eye or nose drops
Any medications to treat fungal infections
Never order medicine online unless it is from a pharmacy registered with the General Pharmaceutical Council, like Medicine Direct, to ensure you only receive genuine versions of the medication. At Medicine Direct, we offer next day delivery if you order before 2pm.
Pregnancy and breastfeeding
Managing asthma and COPD is very important while pregnant. Uncontrolled breathing can be dangerous to both you and your unborn baby. A Flixotide inhaler should be safe for you to use while pregnant, but you should always ensure your doctor is aware if you are pregnant, trying to get pregnant, or think you might be pregnant.
Your doctor will prescribe you the lowest dose possible.
If you become pregnant, you should inform your doctor but do not stop using the inhaler without telling your doctor.
If you are breastfeeding, it is normally safe to use the accuhaler/evohaler, but you should still be sure to tell your doctor. Your baby may need to be monitored more closely if you are taking a higher dosage of the medicine.
Flixotide Ingredients
The active ingredient contained in both the evohaler and accuhaler is fluticasone propionate.
The evohaler also contains HFA 134a.
The accuhaler also contains lactose.
This content has been written by James Nuttall and has been medically reviewed by our Pharmacist Sonia Khan.

Sonia Khan
MPharm: 2076091
Pharmacist
How it works -
get your medicine in 3 simple steps
1

Choose your treatment

Select the treatment or medication you need and answer a few questions online regarding your condition.

2

Online consultation

Our Independent Prescribers will review your questions and assess your suitability for the medication.

3

Receive your delivery

Your medication is dispensed and delivered directly to you from our UK based Pharmacy.
Customers have rated us Excellent on