Very effective Acid Relux treatment
Reduces the amount of stomach acid being produced
Fast acting to relieve the symptoms of excessive stomach acid

All-inclusive service

Fast next day delivery

UK registered pharmacy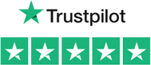 TrustScore 4.8
What is Lansoprazole?
Lansoprazole is a medication which reduces the amount of acid in your stomach. It belongs to a group of medicines known as proton pump inhibitors.
Lansoprazole is a prescription-only medication, which you can by from Medicine Direct following an online consultation with one of our certified doctors, who will prescribe this medication if they believe it to be a suitable treatment for you.
If you place your order by 2pm, we can offer you next day delivery on your order.
We sell either Lansoprazole 15 mg or Lansoprazole 30 mg.
What is Lansoprazole used to treat?
Lansoprazole works to reduce the amount of acid in the stomach. It is commonly used to treat and prevent acid related ailments such as internal ulcers, damage to the food pipe from acid reflux and heartburn.
Much like other proton pump inhibitors such as Omeprazole and Pantoprazole, Lansoprazole reduces the amount of stomach acid being produced by blocking the enzymes in the stomach that are responsible for creating it. This give your organs time to heal. You may also have heard of Lansoprazole by its brand name 'Zoton FasTab'.
In some cases, it is prescribed to treat Zollinger-Ellison syndrome, which is a rare illness caused by a tumour in the gut or pancreas.
Who can use Lansoprazole?
Lansoprazole is a proton pump inhibitor that can be taken by both adults and children when it has been prescribed by a doctor, but it may not be suitable for everyone to use.
Tell your doctor before taking Lansoprazole if any of the following apply to you:
You have any liver problems (your doctor may adjust your dose)
You are allergic to Lansoprazole or any of the ingredients contained in this medication (refer to the Ingredients tab for full details)
You have osteoporosis or are taking any medicines known as corticosteroids (these can cause osteoporosis)
You have ever had a skin reaction while using a medicine that reduces stomach acid in the past
You are scheduled to have a Chromogranin A blood test
You have or have risk factors of low levels of vitamin B12 and receive treatment with Lansoprazole (this medicine can lead to a reduced absorption of vitamin B12)
Your doctor has prescribed Lansoprazole alongside medicines to treat Helicobacter pylori, or to treat pain or rheumatic disease (please read the package leaflets for all medicines very carefully)
You take Lansoprazole on a long-term basis (your doctor will want to check how you are doing fairly regularly)
You are due to have an endoscopy
You have had an allergic reaction to Lansoprazole or any other medicines in the past
Possible side effects
Like all medications, Lansoprazole may cause certain side effects, although they will not affect everyone who takes it.
Common Lansoprazole side effects may include:
Headaches, dizziness, feeling tired, or generally feeling unwell
Diarrhoea
Constipation
Stomach pain
Feeling sick or being sick
Wind
Changes in your liver function (this will be shown on a blood test)
Skin rash, itching
Dry or sore mouth
Dry or sore throat
Benign stomach polyps
Less common side effects include:
Depression
Joint pains
Fracture of your hip, wrist or spine, if used for a long time in high doses
Changes in blood cell counts
Water retention, which can lead to swelling in your arms or legs
Tell your doctor or pharmacist if any of the above side effects bother you or do not go away after a few days.
Please note, these lists are not exhaustive. Refer to the Side Effects tab on this page for a list of rarer and more serious reactions you may experience while taking Lansoprazole.
Lansoprazole Dosage
The most commonly prescribed Lansoprazole dosage is 15 mg or 30 mg. It is possible to get stronger doses of the medicine; however, this is generally used to just treat the rare disease of Zollinger-Ellison syndrome. Your doctor will prescribe you the dosage you need based on your age, weight and symptoms.
Lansoprazole 15 mg
Lansoprazole 15 mg is the lowest strength dose used to treat ulcers and acid reflux.
Lansoprazole 15 mg is also used to maintain positive results and continue to keep down high levels of stomach acid providing effective treatment for acid reflux.
Lansoprazole 30mg
This is the highest strength of Lansoprazole that we sell at Medicine Direct. It can be prescribed by some doctors to be taken once a day for gastric ulcers, or twice a day for Zollinger Ellison syndrome. It could also be prescribed alongside antibiotics to treat infections caused by the Helicobacter pylori bacteria such as Gastritis.
How to take Lansoprazole
Lansoprazole tablets are to be taken orally with a glass of water. If you take this medicine once a day, it is best to do this at the same time each morning. As food slows down the medicine, it is suggested that you should try and take Lansoprazole at least 30 minutes before eating breakfast to feel the results quickest.
Do not crush or chew the tablet as this can increase the risk of side effects and make the tablet less effective by damaging its acid-resistant coating.
Even if you begin to feel better after taking Lansoprazole, you must continue your course of medication. Do not increase or decrease your dosage without first speaking to your doctor or pharmacist.
Below are the usual recommendations of how to take Lansoprazole in accordance to your illness. It is important that you follow your doctor's specific advice on administration of the medicine as sometimes this may change from the normal dose.
For stomach ulcers
One Lansoprazole 30 mg capsule every day for 4 weeks
For duodenum ulcers
One Lansoprazole 30 mg capsule every day for 2 weeks to heal the ulcer
Your doctor may prescribe you one Lansoprazole 15 mg capsule each day to stop it coming back
Stomach and duodenum ulcers caused by an NSAID
One Lansoprazole 30 mg capsule each day to cure the ulcer
To stop it from coming back, you may then be prescribed Lansoprazole 15 mg or 30 mg
Your doctor will tell you when you should stop taking Lansoprazole
To prevent an ulcer and relief of symptoms when taking NSAIDs
One Lansoprazole 15 mg or Lansoprazole 30 mg capsule a day
Your doctor will tell you when to stop taking it
For helicobacter pylori infections
Your doctor will normally instruct you to take one 30 mg capsule or two 15 mg capsules alongside two different antibiotics in the morning, and one 30 mg capsules or two 15 mg capsules alongside the two antibiotics in the evening. This treatment will normally be each day for a week.
What if I forget to take it?
If you take it once a day, take the missed dose as soon as you remember, as long as it is not within 12 hours of your next dose. If it is within 12 hours of your next dose, skip the missed dose and continue to take Lansoprazole as usual.
If you take it twice a day, take the missed dose as soon as you can, as long as it is not within 4 hours of your next dose. If it is, skip the dose you missed and continue taking Lansoprazole as normal.
Do not take a double dose of medicine to try and make up for missing a previous dose.
To get into a routine of taking your medicine, you should try to take it at the same time(s) every day. Some people find it helps to set an alarm as a reminder.
What if I take more than I am supposed to?
An extra dose or two of this medicine is unlikely to cause you any harm, but you should consult your doctor if you have taken more than the prescribed amount and you exhibit any of the following symptoms:
A fast heartbeat
You feel sweaty
Blurred vision
Sleepiness
You feel confused or agitated
Your skin is flushed
Lansoprazole FAQ's
How can I buy Lansoprazole online in the UK?
If you are a valid UK citizen and have a prescription from a doctor, you will be able to purchase Lansoprazole online in the UK with us, Medicine Direct. If you do not yet have a prescription for Lansoprazole, you can fill in one of our health questionnaires which will be reviewed by one of our doctors. After assessing your answers, the doctors will then prescribe you the medicine if they deem it appropriate to do so.
Are there any differences between Lansoprazole and Omeprazole?
Both medicines are used to treat the symptoms of acid-related problems in the stomach, intestine and oesophagus. Some research has suggested that Lansoprazole has a faster effect on treating acid reflux in the gullet. There are no published studies, however, on the comparison between Lansoprazole and
Omeprazole
. Your doctor will prescribe you either one upon their own discretion.
Lansoprazole uses and treatments
Lansoprazole can be used to treat a variety of problems caused by an increase of stomach acid. Some of the most typical uses of Lansoprazole are to treat ulcers of the stomach or intestine, prevention of ulcers caused by
NSAID's such as Naproxen
, infections caused by Helicobacter pylori, acid reflux and the prevention of oesophagus inflammation. Doctors may sometimes alternatively prescribe it to
treat Indigestion (Dyspepsia)
, heartburn or the Zollinger-Ellison syndrome, which is when too much stomach acid is produced due to a growth in your pancreas.
How does Lansoprazole work?
Lansoprazole is among the antacid family of medicines called the proton pump inhibitors. Proton pumps are a form of enzyme and they are responsible for creating stomach acid. Lansoprazole inhibits their pumps so that they cannot produce as much, while allowing your stomach or oesophagus time to heal.
How long does it take Lansoprazole to work?
On average, it takes Lansoprazole around 2-3 days to begin to work. This means your symptoms should start to improve after this time. For the medicine to complete its job, it will take up to 4 weeks if not longer, which means you may still suffer with some acid-related ailments during this time.
Can you drink alcohol while taking Lansoprazole?
You are allowed to drink alcohol while on a course of Lansoprazole. However, alcohol has been linked to an increase in stomach acid production. This may mean that the medicine won't have as powerful an effect if you drink. It can also make your symptoms feel worse due to an increase in acid, which will irritate your stomach lining.
Is it safe to take paracetamol with Lansoprazole?
Paracetamol and Lansoprazole are safe to take together.
How can I change my lifestyle to reduce stomach acid?
There are some ways that our lifestyle and diet can increase stomach acid. In regards to diet, you should try and avoid rich, spicy, or fatty foods. Food that has high acidity in it, such as citrus fruits and tomatoes, can also increase your stomach acid. It is also recommended to cut down on the amount of caffeine you consume in drinks, as well as cut down on alcohol and smoking. Losing excess weight is a useful lifestyle change people who are overweight can make. Raise your head in bed when trying to sleep and to not eat within 3 hours of trying to go to sleep.
What are the advantages of buying Lansoprazole capsules online?
Lansoprazole is only available to buy when you have a prescription from a doctor. If you buy it online at Medicine Direct, one of our registered doctors is able to prescribe you this medication without you even needing to leave the house.
After an online consultation, where you will answer a few simple questions about your symptoms, you will be prescribed the medication the doctor deems the most suitable for you. You can then order this medicine from our online pharmacy and, if ordered before 2pm, it will be with you the very next day. This means you can begin your course of treatment almost immediately.
To ensure you only buy genuine medicine, never order any form of medication online unless it is from a pharmacy that is registered with the General Pharmaceutical Council, like Medicine Direct. All of our doctors are also registered with the General Medical Council, which means they are legally able to prescribe medication just like your local GP. We sell either Lansoprazole 15 mg capsules or Lansoprazole 30 mg capsules, in packets ranging from 14 to 112 capsules.
Lansoprazole Side Effects
The more common side effects of Lansoprazole can be found on the main product page.
The below side effects are rare, affecting up to 1 in every 1,000 people who take it. Nonetheless, you should tell your doctor if you experience any of the following:
Trembling
Hair loss
Insomnia or sleeping difficulties
Fever
Feeling drowsy, restless or confused
Kidney problems
Excessive sweating
You are more sensitive to the sun than usual
A change in the way things taste, inflammation of the tongue (glossitis), or a loss of appetite
You feel tired, faint, dizzy or have pale skin
Pancreatitis
Yellow skin or the eyes (could be inflammation of the liver)
You have vision problems
Candidiasis fungal infection, such as thrush
Hallucinations
Paraesthesia (numbness, burning, tingling, creeping or pricking of the skin)
Feeling dizzy, with a possible spinning sensation (vertigo)
Angioedema is a rare side effect of this medicine. Tell your doctor straight away if you exhibit any symptoms of angioedema: swollen face, pharynx or tongue, difficulty swallowing, hives or finding it hard to breathe.
Very rare side effects may include:
Sever hypersensitivity reactions, such as shock
Mouth inflammation
Colitis
Changes in test valves like sodium or cholesterol
Severe skin reactions
Lupus or a lupus rash
Serious allergic reaction
In rare cases, it is possible that you may suffer a serious allergic reaction to taking Lansoprazole tablets. This could mean you require immediate treatment in hospital.
Stop taking Lansoprazole and either call 999 or go to A&E straight away if you exhibit any of the following symptoms:
You have tightness in your chest or throat
You are wheezing
You have a skin rash that may be red, itchy, swollen, blistered or peeling skin
You are finding it difficult to speak or breathe
You have swelling in your face, throat, lips, mouth or tongue
Please note, these lists may not be exhaustive; for a full list of side effects, please refer to the patient information leaflet, which will accompany your medication.
If you have any questions or concerns at all, please do not hesitate to discuss these with your doctor before taking this medication.
Lansoprazole Warnings and drug interactions
Before you use a new medicine, you should always tell your doctor if you are already taking any other form of medicine. This includes prescription and non-prescription medication, herbal remedies, vitamins and supplements.
In particular, tell your doctor if you are taking any of the following:
HIV protease inhibitors
Warfarin
Digoxin
Tacrolimus
Ketoconazole, itraconazole, rifampicin
Sucralfate
Any medicines which contain St John's wort
Theophylline
Antacids
Fluvoxamine
Methotrexate
Lansoprazole Ingredients
Lansoprazole is the active ingredient contained in this medicine.
Inactive ingredients also contained in Lansoprazole are: hypromellose (E-464), talc (E-553b), titanium dioxide (E-171), methacrylic acid-ethyl acrylate copolymer (1:1) dispersion 30 %, triethylcitrate (E-1505), sugar spheres (sucrose and maize starch), gelatine and black ink (Shellac and Black Iron Oxide (E-172).
How it works -
get your medicine in 3 simple steps
1

Choose your treatment

Select the treatment or medication you need and answer a few questions online regarding your condition.

2

Online consultation

Our Independent Prescribers will review your questions and assess your suitability for the medication.

3

Receive your delivery

Your medication is dispensed and delivered directly to you from our UK based Pharmacy.
Customers have rated us Excellent on