Written by: Hussain Abdeh MPharm: 2211840
Published on: 03/06/2021
Updated on: 03/06/2021
Knowing exactly how to take your medicine can be the difference between successfully treating your conditions and symptoms or not having any effect at all.
However, like any other medicine, it is vital that you take lansoprazole in accordance with your doctor's instructions. Taking too much may cause side effects, while taking an insufficient dose may mean that your problem is not treated effectively enough.
This article will explain how to take lansoprazole. It will look at the various forms of this medicine and how each should be taken differently. Additionally, it will detail what you should do if you miss a dose or take more than you were told to.
What is lansoprazole?
Lansoprazole is a prescription-only medicine (POM) that is used to treat conditions like heartburn, acid reflux, gastro-oesophageal reflux disease and indigestion. Furthermore, it can be taken as a treatment or prevention for stomach ulcers.
Lansoprazole belongs to a class of drugs known as proton pump inhibitors (PPIs). It works by reducing how much acid is produced by the stomach.
You can find more detailed information in our guide to Lansoprazole.
How to take lansoprazole
When you buy lansoprazole, the medicine will come with a patient information leaflet. You should read this for complete instructions on how to take this medication. However, it is most important that you take lansoprazole exactly as your doctor has told you to. Consult your doctor or pharmacist if you have any questions before you start taking lansoprazole.
What time of day should I take Lansoprazole?
For most cases of acid reflux, taking your dose of Lansoprazole in the morning is recommended. Night-time dosing may also be recommended particularly if symptoms persist during the night.
Your doctor will most likely tell you to take lansoprazole once a day, normally in the morning. However, you should follow their instructions if they differ from this.
How to take lansoprazole capsules and tablets
Lansoprazole capsules and tablets should be swallowed whole with a drink of water. Do not crush or chew them.
If you have trouble swallowing whole capsules, lansoprazole capsules can be opened, and the granules dissolved in a small glass of water or fruit juice. The granules can even be sprinkled onto a spoonful of soft foods like yogurt and taken this way instead.
If you have difficulty swallowing tablets, your doctor may prescribe dispersible tablets. These should be placed on the tongue and they will melt in your mouth.
How to take liquid lansoprazole
Liquid lansoprazole is also available. This is chiefly prescribed for children and adults who cannot swallow capsules and tablets. If you are prescribed liquid lansoprazole, the medication will come with a spoon or syringe to ensure you take the correct dose.
You should ask your pharmacist if you are not given a spoon or syringe. Do not use household cutlery as this will not give you the correct dosage.
If you forget to take lansoprazole
If you take lansoprazole once a day and forget to take it at your usual time, take it as soon as you remember. However, if it is within 12 hours of your next dose, just skip the missed dose and continue to take lansoprazole as usual.
If you take it twice a day, take the dose you missed as soon as you remember, as long as it is at least 4 hours until your next dose is due. If it is within 4 hours of your next dose, just skip the dose you missed and take your next dose at the usual time. 
Never take an extra dose of medicine to try and make up for missing a previous one.
Try to take your medication at the same time(s) every day to get into a routine of taking it. If you frequently forget to take lansoprazole, you may find it useful to set an alarm as a reminder.
If you take too much lansoprazole
Accidentally taking an extra dose or two of lansoprazole is unlikely to cause you any real harm. However, in some cases it can lead to side effects such as:
Feeling sleepy
Blurred vision
Flushing of the skin
An increased heartbeat
Feeling sweaty
Feeling agitated or confused
If you have taken more lansoprazole than you were supposed to and experience any of these side effects, either call 111 or contact your doctor for advice.
If you are worried about the side effects when taking this medicine, you can read our detailed medical guide on Lansoprazole side effects.
How long should I take lansoprazole for?
How long you will need to take lansoprazole will depend on your illness. In some cases, you may only need it for a few weeks; you may not even need to take it every day, only when you suffer from symptoms.
Some conditions may mean that you need to take lansoprazole for years. You can normally stop taking lansoprazole when you feel better, which is often after a few days. However, you should speak to your doctor about how long you should use lansoprazole and how to safely stop taking it.
Getting the most from your medicine
Aside from taking lansoprazole as instructed, there are other things you can do to improve your condition.
First of all, you should avoid any known trigger foods that make heartburn or acid reflux worse. The worst offenders include:
Tomatoes
Chocolate
Alcohol (in particular red wine)
Spicy foods
Citrus fruits
Peppermint
Drinks containing caffeine, such as tea and coffee
It is quite simple to substitute these foods with healthy alternatives, allowing you to still enjoy a varied diet.
Giving up smoking may also help to ease acid reflux, as smoking increases how much acid your stomach makes.
Furthermore, you should avoid eating foods that are very rich or fatty, especially late at night. Instead, try to eat smaller meals at more frequent intervals.
Our guide "acid reflux diet" provides more information on what foods can cause and help to reduce the symptoms of acid reflux.
Precautions when taking lansoprazole
Always tell your doctor or pharmacist if you are currently taking any other medicines. This includes both prescription and non-prescription medicine. Certain medicines can interact with lansoprazole and not work properly as a result.
You should also make sure your doctor is aware of your medical history; particularly if you have lupus or liver disease.
How long does Lansoprazole take to work?
When you take lansoprazole, you should feel better after 2 or 3 days. However, lansoprazole may need up to 4 weeks to work effectively, so you may still experience some acid symptoms until then. If this is the case, you can take over the counter painkillers like paracetamol at the same time as lansoprazole, if required.
It is unknown whether lansoprazole becomes less effective if taken for a long time. You should speak to your doctor if you have been taking it for a few months and believe it is less effective than it was initially.
Is it safe to take lansoprazole for a long time?
Some people might need to take this medication for years at a time, some people may only need it for a few days. If you need to take it for longer than 3 months, it may cause the magnesium levels in your blood to fall. When this occurs, it may cause side effects like shaking, irregular heartbeat, dizziness, confusion, and tiredness. Tell your doctor if you get any of these symptoms.
More serious side effects may occur if you need to take lansoprazole for longer than one year. These include bone fractures, vitamin B12 deficiency and infections of the gut. To minimise the risk of these side effects, your doctor will need to see you regularly, to check that it is still safe for you to keep taking lansoprazole for such a long time.
Can I take Lansoprazole at night?
Morning dosing of Lansoprazole is usually recommended when treating the symptoms of acid reflux. However, for patients that experience nocturnal symptoms of acid reflux, lansoprazole can be taken in the evening before bedtime.
A study found that Omeprazole provides superior relief of acid reflux symptoms during the night when taken before bed.
Can I take Lansoprazole after food?
It is best to take lansoprazole on an empty stomach, as this will ensure that it is absorbed by the body quicker. Food can delay the absorption of lansoprazole and as a result delay the inhibitory effects that ease the symptoms of acid reflux.
When is the best time to take Lansoprazole?
For best results, take the medicine at least 30 minutes before you eat. Food slows down how quickly lansoprazole enters your system, so taking it at least half an hour before eating will allow it to work quickly.
If you have been prescribed Lansoprazole to ease symptoms that occur during the night, it is best to take Lansoprazole in the evening before bed.
How to stop taking Lansoprazole
Lansoprazole can usually be stopped without having to reduce the dosage and frequency of your treatment. However, if you have been prescribed lansoprazole for a long time, suddenly stopping your treatment may cause your symptoms to reappear.
Slowly reducing your lansoprazole intake is the most effective way to stop treatment, it will also help to reduce the risk of your symptoms appearing again.
Are there similar medicines?
If lansoprazole is not suitable for you, there are various alternatives you can take. The most common alternative to lansoprazole is another PPI medicine, omeprazole. This medication is widely prescribed for the likes of acid reflux, GORD, heartburn and indigestion and works by stopping how much acid your stomach makes.
Omeprazole can also be taken by women who are pregnant and breastfeeding, meaning it is the most commonly prescribed medicine for women suffering from conditions like acid reflux. Low doses of omeprazole can also be bought without a prescription to treat indigestion and heartburn.
Other medicines that also work in the same way as lansoprazole and omeprazole include PPIs like pantoprazole and esomeprazole. If lansoprazole is not found to be suitable for you to take, your doctor may prescribe one of these instead.
For more information on alternatives, read our medical guide that also details lansoprazole alternatives.
Summary
As is the case with any medication, you should always take lansoprazole as your doctor has told you to. It is also imperative that you read the patient information leaflet, which will come with your medicine, before you start to take it.
Lansoprazole is considered to be a very safe medicine when taken correctly; so as long as you have taken it as prescribed, you should find that your symptoms are relieved quickly and effectively.
References:
https://www.nhs.uk/medicines/lansoprazole/
Lansoprazole 30mg and 15mg capsules patient information leaflet https://www.medicines.org.uk/emc/files/pil.4761.pdf
https://www.webmd.com/drugs/2/drug-11450-9143/lansoprazole-oral/lansoprazole-delayed-release-capsule-oral/details
Knowing how to take Lansoprazole will increase the chances of the medicine being able to treat your symptoms. Our guide provides a step by step guide.
Doctor Notes
Knowing exactly how to take Lansoprazole can ensure that you get the most out of your treatment. Taking a medicine in the wrong way or not knowing how to take it could mean that your condition continues to go untreated.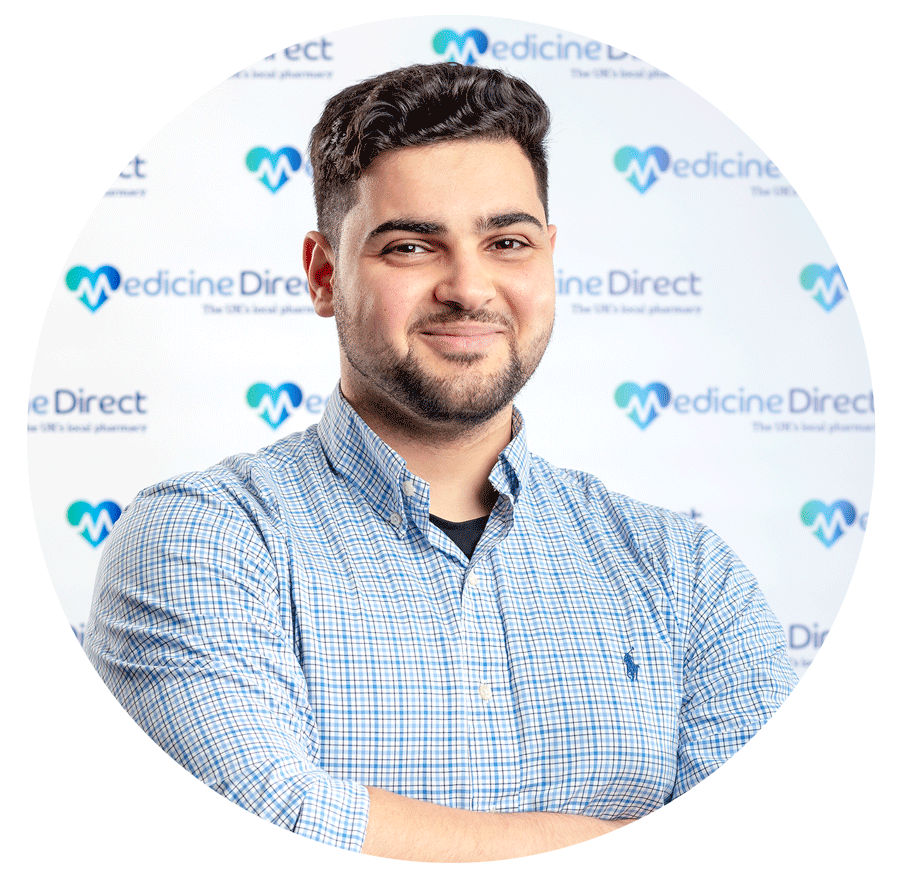 Hussain Abdeh
MPharm: 2211840
Superintendent Pharmacist
This content has been written by our Superintendent Pharmacist Hussain Abdeh and has been medically reviewed by our Pharmacist Sonia Khan
View Profile