Belongs to a class of drugs known as angiotensin-converting enzyme (ACE) inhibitors
Typically prescribed to treat High Blood Pressure 
Can also help prevent future heart attacks and strokes

All-inclusive service

Fast next day delivery

UK registered pharmacy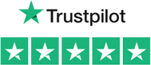 TrustScore 4.8
What is Lisinopril?
Lisinopril belongs to a class of drugs known as angiotensin-converting enzyme (ACE) inhibitors.
These tablets are only available when you have a prescription from your doctor.
If you have been prescribed Lisinopril, you are able to order it online from Medicine Direct. If you order before 2pm, we are able to offer you next day delivery.
Lisinopril is available in several potencies such as 5mg, 10mg and 20mg, depending upon the proportions of active ingredients in them.
The most common form of medication is as a tablet, but if you have difficulty in swallowing, Lisinopril is also available as a liquid medicine.
What is Lisinopril used to treat?
Lisinopril tablets are among the most common forms of high blood pressure treatments available in the UK. They are also a common prescription for people who are recovering from a heart attack; additionally, they are prescribed for heart failure and can prevent future heart attacks and strokes.
Another benefit of these tablets is their ability to prevent kidney problems in people who suffer from diabetes.
An ACE inhibitor, Lisinopril works by relaxing the blood vessels, allowing blood to pass through the body more freely, reducing the pressure on the heart.
Who can take Lisinopril?
This medicine can be taken by adults and children who are at least six years old.
Lisinopril is one of the most commonly prescribed medicines to treat high blood pressure, but it may not be suitable for everyone.
You should check your blood sugar (glucose) more regularly if you have diabetes as Lisinopril can lower your blood sugar levels.
Ensure you tell your doctor if any of these apply to you:
You are on a low-salt diet
You are currently pregnant, are trying to get pregnant or think you might be pregnant
You are breastfeeding
You have any blood problems
You have had an allergic reaction to Lisinopril or any other medicine in the past
You have unstable or a low blood pressure reading
You have recently had diarrhoea or vomiting
You have heart, liver or kidney problems
You are going to have any surgery that requires a general anaesthetic
You are due to undergo desensitisation treatment to lower your allergy to insect stings
You have diabetes
If you have any concerns at all about taking this medicine for high blood pressure or any other conditions, you should speak to your doctor before you start to take it.
Possible side effects
As is the case with all medicines, taking Lisinopril comes with the risk of certain adverse effects.
The side effects of this medicine are generally very mild, and most people will not experience any at all.
However, you should speak to your doctor or pharmacist if any of these symptoms concern you or don't go away:
Blurred vision
Headaches
Diarrhoea or vomiting
A dry, tickly cough that won't go away
Feeling dizzy or lightheaded, particularly when you stand up
Itching or a mild skin rash
Please note, this list is not exhaustive. For a list of more serious adverse reactions, please refer to the Side Effects tab on this page.
Lisinopril Dosage and Directions
Always read the patient information leaflet thoroughly before taking high blood pressure tablets.
Do not take any dose other than how much your doctor instructs you to take.
Your doctor will usually instruct you to take Lisinopril tablets once a day. They may suggest taking Lisinopril before bed the first time you take it; a common side effect of this medicine is dizziness, so it is best if you lie down after taking it for the first time.
After your first dose, you can take Lisinopril at any time of day, but you should always try to take it at the same time every day.
How much will I need to take?
The usual starting dose for Lisinopril is between 2.5mg and 10mg, once a day.
As your treatment progresses, your doctor will usually raise your dose; how much it is raised by will depend on the
condition you are being treated for.
For high blood pressure, you will usually be instructed to take 20mg each day.
To decide the appropriate dose for you, your doctor will check your blood pressure and ask about any side effects you may be getting from the medicine.
It may take up to four weeks for you to feel the full effects of this medicine. Do not stop taking it unless instructed to by your doctor, Lisinopril is most effective when taken consistently and over a long period of time.
If you are taking this medicine to lower your blood pressure, it is highly likely that you will need to take it for the rest of your life.
How should I take Lisinopril?
Lisinopril tablets can be taken with or without food, but they should be swallowed whole with a drink of water.
What if I take more than I am supposed to?
If you accidentally take too much Lisinopril, you should go to A&E or contact your doctor straight away.
Overdosing on Lisinopril may cause dizziness, a pounding heartbeat and/or sleepiness.
What if I forget to take it?
If you forget to take Lisinopril, just take it as soon as you remember.
If you do not remember until the next day, you should just skip the missed dose and continue taking the tablets as usual.
You should never double dose a medicine to make up for a missed dose.
To ensure you do not forget to take Lisinopril, it helps if you take the tablets at the same time every day, to get into a routine of taking them. Some people also find it beneficial to set an alarm to remind them.
Lisinopril FAQ's
What are the benefits of taking Lisinopril?
Lisinopril is an ACE inhibitor which is used in the treatment of high blood pressure, as well as other serious condi-tions like heart failure and for people who are recovering from a heart attack. ACE inhibitors work by relaxing the blood vessels in your body, making it easier for the blood to flow around your body; relaxing the blood vessels in-creases the supply of blood and oxygen to your heart, therefore lowering your blood pressure.
Where can I buy Lisinopril online?
Lisinopril is an ACE inhibitor and needs to be taken under the advice and guidance of a doctor; it is only available with a UK prescription. You can buy Lisinopril 5mg, 10mg and 20mg tablets from
Medicine Direct online
. Our doctors will review your current symptoms and prescribe you with the correct Lisinopril dosage. If you order before 2pm, we are able to offer you next day delivery, meaning you can begin lowering your blood pressure as quickly as possible.
Can I combine Lisinopril tablets with any other types of medication?
Lisinopril may interact with certain other drugs, whether they are treatments for blood pressure or a different ailment altogether. Please, refer to the Warnings and Drug Interactions tab on this page for a list of the medicines most likely to prevent Lisinopril from working properly. You should always inform your doctor of any other medicines you may be using, either for blood pressure or any other condition; this includes both prescription and non-prescription medicines, herbal remedies, vitamins and supplements.
Can I stop taking it if my blood pressure is lower?
Even if your blood pressure is lowered to a
normal level
by this medicine, you should keep taking it as instructed by your doctor. If you stop taking Lisinopril, your blood pressure may rise again. It is worth noting that if you are required to take blood pressure-lowering medicines, you will probably need to keep taking them for the rest of your life.
Is it safe to take for a long time?
This medicine is considered safe to take for a long time; in fact, it is generally most effective when taken over a long period of time. It is rare to experience an undesired effect from taking this medicine, but you should consult the Side Effects tab on this page to make yourself aware of any symptoms to look out for. Always read the information leaflet that accompanies your medication.
Is Lisinopril a beta blocker?
No, this drug is not a beta blocker, it belongs to a class of drugs known as angiotensin-converting enzyme (ACE) inhibitors. As an ACE inhibitor, Lisinopril works to relax the blood vessels in your body, making it easier for oxygen and blood to flow to the heart. By relaxing the blood vessels, this medication lowers your blood pressure. It also aids in the treatment of heart failure and can help to prevent the likes of strokes and heart attacks.
How long will it take to work?
This medicine gets to work straight away, and it should initially start to take effect after just a few hours. However, it may take a month before the full effects begin to take hold. It is vital that you keep taking the medicine as instructed, to make sure you benefit fully from it.
Can Lisinopril be bought over the counter?
You are only able to purchase this blood pressure medication if it has been prescribed by your doctor. If you are given a prescription for Lisinopril tablets, you are able to order them from a registered pharmacy like Medicine Direct. Order before 2pm and you will receive your product the next day.
Can I drink alcohol while taking Lisinopril?
You should not drink alcohol while you take Lisinopril. Alcohol can have a huge effect on the effectiveness of medication; it can also increase your chances of experiencing a number of side effects. We recommend not consuming alcohol while taking Lisinopril.
Lisinopril Serious Side Effects
The more common side effects of this medication can be found on the main product page.
It is unlikely this medicine will have an adverse effect on you, and most reactions are mild and do not last for long.
However, in rare cases you may experience more severe side effects. You should call the doctor immediately if you suffer from any of these:
Weak arms and legs or difficulty in speaking
Severe stomach pain
Yellowing skin or the whites of the eyes turn yellow - could be liver problems
You go pale, feel tired, faint or dizzy
Any sign of bleeding
A sore throat, fever or getting infections more easily
Shortness of breath, tightness in the chest or wheezing
Swollen ankles, blood in your urine or you are not urinating at all - could be kidney problems
Chest pain, a faster heart rate or tightness in the chest - could be heart problems
If you suspect you or someone with you is having a stroke, you should call 999 immediately.
In rare instances, you can have a serious allergic reaction to this medication. You should call 999 or go to A&E immediately if you experience any of the following:
Swelling of the tongue, face, mouth, throat or lips
You are wheezing
You have tightness in the chest or throat
You are finding it difficult to breathe or speak
You get a skin rash that is red, itchy, blistering, peeling or swollen
Lisinopril Warnings and drug interactions
Certain medicines may interfere with how effective Lisinopril is at treating high blood pressure and other conditions.
You should inform your doctor if you are already taking any of these:
This list may not be exhaustive; you should always inform your doctor of any and all medicines you are already taking, before you start to use Lisinopril. This includes prescription and non-prescription medicines, vitamins, supplements and herbal remedies.
Some of the common side effects of taking this medicine include dizziness, feeling tired and blurred vision. Not everyone will experience these symptoms, but if you do you should not drive, cycle or operate machinery until you feel better again.
Lisinopril Ingredients
The active ingredient is lisinopril as lisinopril dihydrate. Depending on the dose you are prescribed, each tablet will contain either 2.5mg, 5mg, 10mg or 20mg of the active ingredient.
Inactive ingredients contained in this medicine are: mannitol (E421), calcium hydrogen phosphate dihydrate (E341), pregelatinized maize starch, croscarmellose sodium and magnesium stearate. The 10mg and 20mg tablets also contain iron oxide (E172).
This content has been written by James Nuttall and has been medically reviewed by our Superintendent Pharmacist Hussain Abdeh.

Hussain Abdeh
MPharm: 2211840
Pharmacist Independent Prescriber
How it works -
get your medicine in 3 simple steps
1

Choose your treatment

Select the treatment or medication you need and answer a few questions online regarding your condition.

2

Online consultation

Our Independent Prescribers will review your questions and assess your suitability for the medication.

3

Receive your delivery

Your medication is dispensed and delivered directly to you from our UK based Pharmacy.
Customers have rated us Excellent on