Most commonly used to treat High Blood Pressure
Allows blood to flow through the blood vessels more freely by relaxing them
Helps prevent strokes, heart attacks and heart failure

All-inclusive service

Fast next day delivery

UK registered pharmacy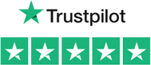 TrustScore 4.8
What is Losartan?
Losartan is often sold under the trade name Cozaar. It is a member of a class of drugs known as angiotensin II receptor antagonists, which are primarily used in the treatment of high blood pressure (hypertension). It helps to alleviate the tension put upon the blood vessels.
This medicine is only available when it is has been prescribed by your doctor and it comes in the form of tablets.
When you have a prescription to order this medicine, you are able to purchase it from Medicine Direct. We offer next day delivery if you place your order before 2pm, meaning you are able to begin your treatment as quickly as possible.
What is Losartan used to treat?
Losartan is most commonly used to treat high blood pressure (HBP) and any conditions related to the effects of HBP. Losartan can also help to treat other serious illnesses, including heart failure, kidney disease, strokes and heart attacks when used regularly.
Losartan works by blocking angiotensin II, which is a peptide hormone linked to causing blood pressure to rise. This helps to relax the blood vessels.
It can be used on its own or combined with certain other medicines prescribed to treat high blood pressure.
The active ingredient in this medicine is losartan potassium.
Your doctor may prescribe you Losartan tablets if you have taken other medicines to treat blood pressure conditions in the past, such as ramipril and lisinopril, but suffered side effects as a result of taking them; common adverse effects from these medicines include a dry cough.
Who can take Losartan?
Losartan tablets are normally only prescribed to adults over the age of 18 years old. However, children over the age of 6 can take it if they suffer from high blood pressure. The dosage will differ from patient to patient, depending on the illness you are being treated for.
This medicine is not suitable for everyone to use. You should tell your doctor before taking Losartan tablets if you have any of the following conditions:
You are pregnant, you think you might be pregnant or are trying to get pregnant
You have low blood pressure
You have diabetes
You have had an allergic reaction to Losartan or any other medication in the past
You are currently breastfeeding
You have any heart, liver or kidney problems
You have recently had a kidney transplant
You have been on a low-salt diet
You currently suffer from diarrhoea or vomiting
There may be other conditions that make you unsuitable to take Losartan tablets. You should refer to the patient information leaflet that will be included with your order before you start a course of treatment.
Possible side effects
As is the case with all medicines, you may experience certain side effects while taking Losartan tablets.
Not everyone will suffer from side effects, and most cases will improve as your body gets used to the medication.
Common side effects that you may experience include:
Feeling sick
Being sick
Experiencing vertigo - having a dizzy or spinning feeling
Headaches
Pain in your muscles or joints
These side effects are common, but you should still speak to your doctor or pharmacist if these symptoms worry you or do not go away.
This list is not exhaustive; for the more serious adverse reactions you may experience while taking this medicine, please refer to the Side Effects tab on this product's page
Losartan Dosage
Losartan tablets should be taken once a day. As with all medicines, you should always ensure you thoroughly read through the patient information leaflet before you take it.
Make sure you follow the instructions given to you by your doctor or pharmacist, who might suggest you take your first dose of Losartan before you go to bed, to avoid a common side effect of feeling dizzy.
You can take these tablets either with or without food, but they should always be swallowed whole with a drink of water.
It is vital that you keep taking Losartan even if you start to feel better; you will still be getting the benefits this medicine provides.
How much Losartan will I need to take?
The dosage of Losartan you will need to take will be dependent upon the condition you are being treated for. Your doctor will advise you on how much to take and you should make sure you stick to this amount.
Most adults will take between 50mg and 100mg of Losartan each day as a treatment for high blood pressure, and also to safeguard against kidney problems.
For heart failure, your doctor or pharmacist will usually instruct you to take between 12.5mg to 150mg once a day.
If you have a child who is required to take Losartan tablets, your doctor base the dosage they require on the child's weight.
If you have recently lost a significant amount of bodily fluid from conditions like having diarrhoea or being sick, your dosage may be lower than the average adult. Your doctor will probably advise taking Losartan in lower doses if you are aged 75 or over.
What if I forget to take it?
If you forget to take Losartan, just take the dose as soon as you remember, as long as it is not nearly time for your next scheduled dose.
Never take an extra dose to make up for missing a previous one.
To make sure you don't miss taking your Losartan tablets, it may help to set an alarm to remind you. Taking Losartan at the same time each day helps you to develop a routine, meaning you are less likely to forget to take the tablets.
What if I take more than I am supposed to?
The amount of Losartan that constitutes as an overdose varies from person to person, but it is important that you contact your doctor or go to the nearest A&E department immediately if you do take more tablets than you should.
If you take too much Losartan, you may experience dizziness, a pounding heartbeat or sleepiness.
If you do overdose on Losartan tablets, you should not drive yourself to hospital; you should either call an ambulance or get someone else to take you there. Make sure you take your medicine with you.
How do I cope with the side effects?
Different reactions may occur in different people. For muscle or joint pain: Speak to your doctor, you may require a blood test. For nausea: Try taking your Losartan tablets with or after a large meal, this will mean your stomach is lined when you take your medication. Avoiding rich or spicy food may also help. For headaches: Drink plenty of water and try to avoid alcohol, which can dehydrate you. Over the counter painkillers may help to alleviate the pain, but you should speak to your doctor if the headaches persist for more than a week. For vomiting or diarrhoea: Drink plenty of water to keep up your fluid intake. If you suffer from severe diarrhoea or vomiting, you should contact your doctor as you may need to stop taking the medication in order to recover properly. For dizziness: If you feel dizzy when you stand up, you should sit or lie down until you feel better. If you experience dizziness or muscle/joint pain, you should not drive or operate any machinery.
What are the benefits of taking Losartan?
Losartan is a member of a class of drugs called angiotensin II receptor antagonists, which are very effective in lowering high blood pressure. It can also aid in treating kidney problems and a wide range of other problems including strokes and heart failure. High blood pressure is caused when blood exerts high pressure on blood vessels, ultimately narrowing them, which then exerts pressure on heart and hinders its working and blood flow around the body. Taking this medicine relaxes the blood vessels and makes it easier for the blood to flow around the body.
Will Losartan affect my contraception?
This medicine will not affect any form of contraception you may currently be using. However, you should note that women with high blood pressure are not advised to use certain hormonal types of contraception, such as the contraceptive patch or combined contraceptive pill. Speak to your doctor about the risks associated with these types of contraception if you have blood pressure issues.
Will it affect my fertility?
There is no research to suggest that your fertility will be affected by this medicine, but if you are pregnant or are trying to get pregnant, you should speak to your doctor before using Losartan as it may not be suitable for you.
Will Losartan affect my sex life?
No, this medicine will not have any effect on your sex life.
Will Losartan protect me against Alzheimer's disease?
While there have been studies conducted to deduce whether blood pressure medicines can help protect people against Alzheimer's disease, there is not enough evidence to prove it. There are certain steps you can take to reduce your risk of developing this disease. Speak to your doctor or pharmacist about this.
Can I take Losartan for Raynaud's phenomenon?
This medicine is not the primary cure for Raynaud's phenomenon, but if primary medicines do not work to cure it, your doctor might try you on a course of Losartan instead.
Can I take Losartan before surgery?
You should inform your doctor if you are going to have an operation that requires being put to sleep by general anaesthetic, as these tablets may reduce your blood pressure when used with general anaesthetic. Your doctor might order you to stop taking Losartan 24 hours before you have the surgery.
Will I need to take Losartan forever?
Blood pressure treatment is usually long term and it is possible that you might need to take this treatment for the rest of your life. This medicine is usually most effective when you take it for a long time.
What are the consequences of not treating high blood pressure?
If you do not lower your blood pressure, it can lead to serious health problems. This can damage your blood vessels severely and lead to disability and even a fatal heart or stroke.
What causes high blood pressure?
Many cases are the result of a long-term health condition.
These can include:
Kidney problems
Diabetes
Lupus
Scleroderma
Obstructive sleep apnoea
Long-term kidney infections
Certain drugs may increase your blood pressure, including herbal remedies, steroids, contraceptive pills and recreational drugs.
Please note, these lists are not exhaustive, you should speak to your doctor about the full causes of high blood pressure, as well as what you can do to help prevent this condition.
What lifestyle changes should I make when taking it?
You should not drink alcohol while using Losartan tablets. While there are no particular types of food you should avoid while using this medicine, you should not use salt substitutes such as Lo-Salt. Eating a healthy and balanced diet can be very beneficial if you are being treated for high blood pressure.
Where can I buy Losartan 50mg online?
Losartan 50mg high blood pressure tablets are available to order on prescription. This means that a customer needs to have a valid UK prescription that has been authorized by a doctor before a pharmacy will supply you with the medication. You can order Losartan
online from Medicine Direct
; our doctors will issue you with the correct dosage of the medicine and will send the medication directly to your specified address. If you order before 2pm, we offer next day delivery.
Losartan Serious Side Effects
The common adverse reactions from using this medicine can be found on the main page.
In rare cases, you may experience more serious side effects from using Losartan tablets.
You should tell your doctor immediately if you notice any of these symptoms:
You have yellowing of the skin or whites of the eyes - this could be a liver problem
You have severe stomach pain
You have any signs of bleeding, pale skin, a sore throat, fever, dizziness or tiredness or purple spots - these could be signs of a bone marrow disorder
You have an irregular heartbeat, weakness, muscle cramps or pins and needles - these could be indications that the levels of sodium and potassium in your body have changed
In very rare cases, you could experience a severe allergic reaction to Losartan; if you experience any of these symptoms, you should call 999 or go to A&E immediately:
You have swelling of the mouth, face, lips, throat or tongue
You have tightness in your throat or chest
You are wheezing
You have a skin rash that is either peeling, blistering, itchy, red or swollen
You are finding it difficult to breathe or speak
You may require urgent treatment in hospital.
Please note, this list is not exhaustive. You should always read the information leaflet which will accompany your order.
Losartan Warnings and drug interactions
Losartan potassium may interact with other drugs you are currently taking. You should speak to your doctor before you take this medicine if you are currently taking any of the following:
Spironolactone
Painkillers such as ibuprofen, naproxen, diclofenac, celecoxib or etoricoxib
Aspirin
Lithium
Any potassium supplements
Any other medicines used to lower blood pressure
Diuretics
Heparin
Before taking any medicine, you should always inform your doctor of any drugs you are already taking; this includes both prescription and non-prescription medicines, herbal remedies, vitamins and supplements.
Losartan Ingredients
The active ingredient used in this medicine is losartan potassium.
Inactive ingredients also contained in this medicine are: microcrystalline cellulose, lactose hydrous, pregelatinized starch, magnesium stearate, hydroxypropyl cellulose, hypromellose, and titanium dioxide.
This content has been written by our Superintendent Pharmacist Hussain Abdeh and has been medically reviewed by our Pharmacist Sonia Khan

Hussain Abdeh
MPharm: 2211840
Pharmacist Independent Prescriber
How it works -
get your medicine in 3 simple steps
1

Choose your treatment

Select the treatment or medication you need and answer a few questions online regarding your condition.

2

Online consultation

Our Independent Prescribers will review your questions and assess your suitability for the medication.

3

Receive your delivery

Your medication is dispensed and delivered directly to you from our UK based Pharmacy.
Customers have rated us Excellent on