Lercanidipine Hydrochloride
Used to treat High Blood Pressure (Hypertension)
Works by widening blood vessels allowing blood to flow more freely
Also helps to prevent more serious risks associated with hypertension such as Heart Attacks

All-inclusive service

Fast next day delivery

UK registered pharmacy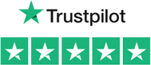 TrustScore 4.8
What is Lercanidipine?
Lercanidipine is an antihypertensive medicine, belonging to the dihydropyridine class of drugs known as calcium channel blockers (CCI).
It is also known by its trade name, Zanidip, among others. It is available as a prescription medicine and is used in the treatment of patients who suffer from high blood pressure. By lowering blood pressure, Lercanidipine is also able to help prevent more serious risks associated with this problem, including heart attacks.
What is Lercanidipine used for?
Lercanidipine is one of the most widely prescribed medications to treat high blood pressure.
High blood pressure is caused when blood exerts high pressure on blood vessels, ultimately narrowing them, which then exerts pressure on the heart, hindering it from effectively pumping blood around the body and making it work harder than it should be.
This medicine works by relaxing and opening the blood vessels, making it easier for the blood to circulate around the body. By opening the blood vessels, Lercanidipine helps to lower the blood pressure, meaning the heart is able to work more efficiently.
Taking Lercanidipine helps to prevent debilitating conditions such a heart attack, stroke and heart disease.
You must have a prescription to be able to order or purchase this product.
Lercanidipine High Blood Pressure Tablets
Lercanidipine is one of the most widely prescribed blood pressure tablets throughout the UK, it is very effective in improving the symptoms of high blood pressure in individuals.
Lercanidipine 10 mg and 20 mg high blood pressure tablets have been proven to reduce high blood pressure when used in conjunction with a healthy balanced diet.
High blood pressure tablets should not be a long term remedy, and instead should supplement a healthy, balanced diet in reducing the stress and pressure on the heart.
Who can take Lercanidipine?
Lercanidipine should not be taken by children, it is only suitable for adults over the age of 18.
However, this drug is not suitable for all adults, and you are advised to inform your doctor before you start taking Lercanidipine if any of the below apply to you:
You have liver or kidney disease
You have heart disease or have recently had a heart attack
You have had an allergic reaction to Lercanidipine or any other medicines
You are pregnant or are trying to get pregnant
You are breastfeeding
You are currently taking any other medication (prescription or non-prescription) or herbal remedies
You suffer from diabetes mellitus
You have a weak immune system
You suffer with sinus syndrome
You are not advised to drink alcohol when taking Lercanidipine.
Possible Side Effects
As is the case with all medicines, taking Lercanidipine comes with the risk of certain side effects.
Not everyone will experience an adverse effect to this drug; if you do suffer any reactions, these often improve as your body gets used to Lercanidipine.
Common adverse reactions to this medicine include:
Flushing
Headaches
Coughing
Dizziness
Swollen ankles
A pounding heartbeat
If any of these effects bother you or persist for more than a few days, you are advised to seek medical help as quickly as possible.
This list is not exhaustive, for the full list of negative reactions, you should refer to the patient information leaflet which will accompany your medicine.
More serious adverse effects can be found under the Side Effects tab on this page. If you experience any of the more serious side effects, you should go to A&E or call 999 immediately.
Lercanidipine Dosage
You should always read the information leaflet fully before you take Lercanidipine. Always take your medicine exactly as instructed by your doctor or pharmacist.
This high blood pressure treatment is available in two different strengths, 10 mg and 20 mg.
Lercanidipine Dosage for High Blood Pressure in Adults
Patients are advised to take a Lercanidipine tablet of a 10 mg dose . The potency of the medicine can be increased to 20 mg depending on the health of the patient; this will be determined by your doctor.
Lercanidipine Dosage for Elderly Patients
Patients are advised to take one Lercanidipine tablet with a potency of 10 mg each day. The potency of the medicine can be increased to 20 mg depending on the health of the patient; this should only be increased if a doctor decides to do so.
Special care must be taken by older people while taking the medicine as they are more vulnerable to the side effects than normal people are.
Swallow Lercanidipine whole with a glass of water.
You can take Lercanidipine at any time of day, although you should try to take it at around the same time every day.
Patients are advised to take the medicine fifteen minutes before eating a meal; fatty food can increase how much of this drug your body takes in, making you more susceptible to side effects.
You should also avoid drinking grapefruit juice or eating grapefruit products while taking this medicine as this could increase the concentration of Lercanidipine in your body and cause you to suffer adverse effects of the drug.
If you forget to take it
If you forget a dose of Lercanidipine, take it 15 minutes before your next meal. If you don't remember to take the medicine until the next day, you should just wait until it is time for your next dose.
Do not double dose this drug to make up for a missed dose; you should not take more than one dose in a 24 hour period as this could cause a low blood pressure.
If you do not see any improvement, you are advised to visit the doctor immediately.
Even if you feel better, you should not stop taking Lercanidipine, as you will still be getting the benefits this medicines provides.
Lercanidipine FAQ's
How do I buy Lercanidipine online in the UK?
Due to the potentially serious condition that it treats, this medicine must be taken under the advice and guidance of a doctor. The medication is available with a UK prescription only and can only be prescribed by a doctor. Lercanidipine is available to
order online at Medicine Direct
. Patients are advised to provide a full list of symptoms to our doctors so they are able to prescribe you with the correct dosage for your condition. Once our doctors have approved this medicine for you, your order will be sent directly to you by our pharmacy.
How long does it take for Lercanidipine to work?
Lercanidipine will begin to work immediately, but the effects will be gradual, usually taking two weeks for the antihypertensive to take proper effect.
Are there any alternatives to Lercanidipine?
There are other antihypertensive and
calcium channel blockers such as Amlodipine
available to order on prescription. You should speak to your doctor about these alternatives. Do not self-medicate medicine for this condition and do not deviate from what your doctor instructs you from taking.
Are there any lifestyle changes I can make to reduce blood pressure?
You can work to keep your blood pressure down and your blood vessels healthy by making lifestyle changes. Cut out smoking and drinking, take regular exercise and eat a balanced diet. You should also try to cut down how much coffee you drink and reduce your stress levels. These small changes can make a large difference to the quality of your life; if you begin making these changes early enough, you may not require any medication to keep your pressure levels down.
Can you take Lercanidipine while pregnant?
You are not advised to take Lercanidipine to treat high blood pressure if you are currently pregnant or trying to get pregnant. You should also not use this drug while breastfeeding. If you think you might be pregnant or are currently breastfeeding, you should inform your doctor.
Can I drink while taking Lercanidipine?
It is not advisable to drink while using Lercanidipine. Excessive alcohol consumption is also a factor in raising blood pressure levels.
Is Lercanidipine a cure?
It is not a cure, but is used in controlling blood pressure by widening the blood vessels, allowing the blood to flow more freely around the body.
Will Lercanidipine affect my fertility?
There is no evidence to show that this medicine affects fertility in men or women. You are not advised to take Lercanidipine if you are trying to get pregnant. You should consult your doctor for more information.
Will it affect my contraception?
If you are using contraception, this medicine will not affect it. However, you should take note that certain hormonal methods of contraception are not usually suitable for women with high blood pressure. These include the contraceptive patch and the combined contraceptive pill. If you are taking combined hormonal contraceptives, you should consult your doctor.
Why should you take Lercanidipine before food?
Fatty foods may increase the amount of medicine your body intakes, which means you are more vulnerable to suffering from a bad reaction.
What are the benefits of taking Lercanidipine
Lercanidipine widens the blood vessels in your body, making it easier for the blood to be pumped around your body. This means the heart does not have to work as hard, lowering your blood pressure and decreasing your chances of suffering a heart attack, stroke or contracting heart disease.
Lercanidipine Serious Side Effects
The common adverse effects of this medicine can be found on the main page.
Serious side effects to Lercanidipine are very rare, affecting less than one in every thousand people.
Nonetheless, you should seek immediate medical help if you experience any of the below:
Vomiting and dizziness
Swelling on hands, legs and feet
Severe headaches such as a migraine
Burning in the chest
Insomnia
Irritation to the skin
If you experience chest pains, you should call 111 or 999 immediately as this could be the symptoms of a heart attack.
In very rare cases, you may experience a severe allergic reaction to this drug. You should call 999 or go to A&E immediately if you have any of these symptoms:
Tightness in the chest or throat
Difficulty in speaking or breathing
A skin rash, which could be red, itchy, swollen, blistered or peeling
Wheezing
Swelling of the mouth, lips, face, tongue or throat
Lercandipine Warnings and drug interactions
Lercanidipine is slower acting than older forms of dihydropyridines. While it has fewer adverse effects than most, it does have a relatively high risk of interacting with other drugs. It can interfere with the way certain medicines work.
Before you begin using this drug, you should inform your doctor if you are already taking any other blood pressure medicines, such as lisinopril or ramipril; combining these medications can have the effect of lowering your blood pressure too much.
If your blood pressure is lowered to much, it may result in your feeling dizzy or faint. If this feeling persists, you should seek medical attention as it may mean your dose needs to be changed.
If you are already taking any of these medicines, you should inform your doctor before you use Lercanidipine:
Medicines used to aid breathing, such as aminophylline or theophylline
Medicines used to treat HIV
The antibiotic erythromycin
Ciclosporin (a medicine used to prevent the immune system from overreacting)
The antifungal treatment itraconazole
Heart medicines such as digoxin
Epilepsy medicines, including carbamazepine, phenytoin, phenobarbital (phenobarbitone) or primidone
While there is little information available about using supplements and herbal remedies while using this medicine, you should still speak to your doctor or pharmacist before using any herbal or alternative remedies alongside Lercanidipine.
It is always worth noting that high blood pressure can be avoided or lessened by making changes to your lifestyle. By making simple changes such as stopping smoking, cutting down your alcohol consumption and eating a balanced diet with less fatty foods and sugar can make a huge impact on both your blood pressure and your health overall.
You should also be taking regular exercise and attempting to keep your stress levels to an absolute minimum.
These simple changes can mean that you may never require any form of medication to help you, or that you will not need to be on this drug for as long.
Lercanidipine Ingredients
The active ingredient in Lercanidipine is lercanidipine hydrochloride.
Inactive ingredients include: Magnesium stearate, povidone, sodium starch glycolate (Type A), lactose monohydrate, microcrystalline cellulose.
This content has been written by our Pharmacist Sonia Khan and has been medically reviewed by our Superintendent Pharmacist Hussain Abdeh

Sonia Khan
MPharm: 2076091
Pharmacist
How it works -
get your medicine in 3 simple steps
1

Choose your treatment

Select the treatment or medication you need and answer a few questions online regarding your condition.

2

Online consultation

Our Independent Prescribers will review your questions and assess your suitability for the medication.

3

Receive your delivery

Your medication is dispensed and delivered directly to you from our UK based Pharmacy.
Customers have rated us Excellent on