Anti-inflammatory drug used to treat pain relief
Can be used to treat a number of conditions from Gout to Arthritis
Works by reducing hormones in your body that cause pain and inflammation

All-inclusive service

Fast next day delivery

UK registered pharmacy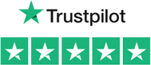 TrustScore 4.8
What is Naproxen?
Naproxen is a non-steroidal anti-inflammatory drug (NSAID) which is used to provide pain relief for a variety of conditions ranging from arthritis to Gout.
You can buy Naproxen online at Medicine Direct, following an online consultation with a certified doctor, who will prescribe Naproxen if you they deem it a suitable treatment for your condition.
It is available to buy in packets of 56 tablets or 112 tablets, in doses of Naproxen 250 mg or Naproxen 500 mg.
If you order before 2pm, we can offer you next day delivery on your medication.
What is Naproxen used to treat?
Naproxen is used to treat a range of different conditions, providing pain relief for period pain, arthritis, muscle/joint pain and back pain.
Like most anti-inflammatory drugs, it works by reducing the hormones in your body that cause pain and inflammation.
In most cases, paracetamol is the most effective pain relief medicine, but taking Naproxen for conditions like period pain or back pain is more effective.
It is also safe for children when taken under medical supervision to treat the following:
Period pain for girls of any age
Diseases of the joints in children aged 2 years old and over
Muscle and bone disorders in babies who are older than 1 month
Who can take Naproxen?
Naproxen may not be a suitable pain relief medicine for everyone.
Naproxen is not suitable for you if you have any of the below:
You are in the late stages of pregnancy
You have had bleeding or perforation in your stomach while previously taking a non-steroidal anti-inflammatory drug (NSAID)
You have severe liver, kidney, or heart problems
You have ever had, or currently have, any stomach problems, such as an ulcer or bleeding
If any of the following conditions apply to you, you should make sure you tell your doctor before you start taking Naproxen tablets:
You have any kidney or liver problems
You have any problems with blood clotting
You have lumps in your nose (polyps), you sneeze a lot, have a runny, blocked, or itchy nose
You are an elderly person
You have asthma
You have any allergies, such as hay fever, or have had swelling of the face, lips, eyes, or tongue in the past
You feel weak
You have high levels of fat in your blood
You are a smoker
You have high blood pressure
You have diabetes
You suffer from any autoimmune conditions
You have problems with blood vessels anywhere in your body
Seek a doctor's guidance if you are not sure whether Naproxen is a suitable treatment for you.
Naproxen Dose
Always take Naproxen exactly as instructed by your doctor. Read the patient information leaflet thoroughly before you start taking it. Speak to your doctor or pharmacist if you are not sure of how to use Naproxen.
To make sure you don't suffer a stomach upset, Naproxen should be taken either with or after a meal.
Naproxen tablets should be swallowed whole with a drink of water. Do not crush or chew the tablets.
The dosage you require will depend on the kind of pain you are taking Naproxen for, as well as your age and whether you have any pre-existing conditions. The usual doses are:
Gout pain: 750mg, then 250mg every 8 hours until the pain is gone
For arthritis pain relief: 500mg to 1,000mg each day in either 1 or 2 doses
Muscle/bone pain and period pain: 500mg to start with, then 250mg every 6 to 8 hours when needed
For elderly people, or people who have liver, kidney or heart problems, these doses will normally be lower.
For children, your doctor will base the recommended dose on their weight.
For period pain
On the first day of taking Naproxen, you should take 2 tablets as soon as the pain starts. If this dose is not sufficient, you can take 1 more tablet 6 to 8 hours later.
On the second day and the following days, the dose is 1 tablet every 6 to 8 hours if you need it.
Do not take more than 3 tablets in the same 24 hours for period pain.
What if I take more than I am supposed to?
Contact your doctor immediately if you have taken too many Naproxen tablets. Taking too much of this medicine may cause common side effects.
What if I forget to take it?
If you forget to take Naproxen, just take it as soon as you remember, unless it is almost time for your next scheduled dose.
If it is nearly time for your next dose, just skip the dose you missed and continue to take Naproxen as usual.
Never double dose any medicine in an attempt to make up for missing a previous one.
Try to be consistent in taking this medicine at the same time each day, to remind you to take it. Some people find it helpful to set an alarm as a reminder to take it.
Naproxen FAQ's
Can you buy Naproxen over the counter?
You can only buy Naproxen when you have a prescription from a doctor. At Medicine Direct, you can buy Naproxen from our online pharmacy, following an online consultation with a certified doctor. After assessing your symptoms, one of our doctors will prescribe Naproxen if they believe it to be a suitable pain relief medicine for you.
Is Naproxen 500mg a strong painkiller?
Yes, this dose of Naproxen is a prescription-strength painkiller, meaning it is stronger than over-the-counter painkillers, such as
ibuprofen
or paracetamol. Your doctor will prescribe you Naproxen 500mg if they deem it necessary to relieve your pain.
Is it okay to use Naproxen every day?
When taken over a long period of time, or in large doses, Naproxen can cause an ulcer in your stomach or gut. There is also a risk of kidney failure and/or heart failure. To prevent these risks, you should do your best to consume the lowest possible dose, for the shortest period of time possible.
What's the difference between Naproxen and other pain treatments?
Naproxen 500mg tablets are a prescription-strength anti-inflammatory drug, making them stronger than painkillers you can purchase over the counter, such as paracetamol. It is also believed to have a decreased risk of adverse effects. Because Naproxen is an anti-inflammatory, it is a more effective pain relief for conditions that cause inflammation, such as painful periods or back pain.
How long does it take to work?
You should start to feel better within one hour of taking this medication. However, if taken twice a day, it may take up to 3 days for Naproxen to work properly. If your pain does not improve after 3 days, speak to your doctor for advice.
Will Naproxen affect my driving?
Naproxen can cause changes in vision or dizziness. If you experience either of these effects when you use this medicine, you should not drive, ride a bike, or operate machinery until you feel better.
Can you get high from taking Naproxen?
No, Naproxen does not get you high
What should not be taken with Naproxen?
Certain medicines may interact with Naproxen. For a list of medications you should not combine with Naproxen, please refer to the Warnings and Drug Interactions tab on this page.
Naproxen side effects
As is the case with all medicines, Naproxen does come with the risk of certain adverse effects, although not everyone who takes it will get them.
Common side effects of Naproxen include:
Feeling confused
Headaches
Ringing of the ears
Changes in vision
Feeling sleepy or tired
Feelings of dizziness
Rashes
You should speak to your doctor or pharmacist if any of these symptoms bother you or do not go away.
Uncommon side effects
If you experience any of the following side effects while using this medication, you should stop taking it and seek medical attention immediately:
Stroke (muscle weakness and numbness, altered sense of taste, smell, hearing, vision, or confusion)
Heart attack (chest pain that may spread to your left arm, neck and shoulders)
Blood in your urine, a decrease in how much you urinate, or feeling or being sick (could be kidney damage or an infection)
Heartburn, severe indigestion, stomach pain, nausea or vomiting
Fever
Irregular or slow heartbeat, caused by high levels of potassium in the blood
Chest pain, feeling breathless or fainting
A frequent sore throat, nose bleeds or infections
Stomach problems
Anal bleeding, which will appear as bloody diarrhoea or black, sticky stools
Pancreas problems (symptoms may include severe stomach pain that spreads to your back)
Worsening of ulcerative colitis or Crohn's disease
Ulcers or holes form in your stomach (symptoms may include stomach pain, feeling sick, vomiting, or a fever)
Bleeding from your stomach (symptoms will be bloody vomit or vomit with what looks like coffee granules in it)
Consistent use of Naproxen will wear away the stomach lining and can lead to Gastritis. When taking naproxen, it is recommended to take a Proton Pump Inhibitor (PPI's) such as Omeprazole or Lansoprazole to give the stomach a layer of protection and reduce and excess stomach acid caused as a result of naproxen consumption.
Liver problems
Yellowing of your skin or the whites of your eyes turn yellow
Tiredness
Loss of appetite
Feeling or being sick
Pale stools
Problems shown in blood tests
Serious allergic reaction
In some cases, you may suffer a serious allergic reaction to Naproxen and require immediate treatment in hospital.
You should either call 999 or go to A&E straight away if you experience any of the following:
You are wheezing
You have tightness in the chest or throat
You have a skin rash that is red, itchy, swollen, blistered or peeling skin
You have swelling in your face, throat, lips, tongue, or mouth
You are finding it hard to breathe or speak
Always read the patient information leaflet for a comprehensive list of potential side effects you may suffer.
If you have any questions or concerns at all, please do not hesitate to discuss them with your doctor.
Naproxen Warnings and drug interactions
If you are taking Naproxen on a consistent basis, it is highly recommended to also take Omeprazole to ease the symptoms of acid reflux/heartburn, which is a side effect when taking Naproxen. Other Proton Pump Inhibitors that can be taken include Lansoprazole which will also provide effective relief from acid related symptoms.
PPI's also offer a layer of protection to the lining of the stomach and can help with long term side effects such as gastritis.
Naproxen may interact with other medicines you are taking at the same time, which can hinder its effectiveness and increase your risk of experiencing adverse effects.
Before you take Naproxen, you should always inform your doctor and pharmacist of any other medications you are already taking. This includes both prescription and non-prescription medication, herbal remedies, vitamins and supplements.
In particular, your doctor should be aware if you are currently taking any of the following medicines:
Any other NSAID's (nonsteroidal anti-inflammatory drug)
Any medications used for heart problems
Any medications for high blood pressure
Any medicines for arthritis treatment, such as methotrexate
Any steroids
Any blood thinning medicines, such as warfarin
Any medicines that make you urinate more frequently (diuretics)
Any antidepressants
If you have any questions as to whether Naproxen is suitable for you to use, please talk to your pharmacist before you start using it.
Never order any medicine online unless it is from a pharmacy that is registered with the General Pharmaceutical Council, like Medicine Direct.
All of our doctors are also registered with the General Medical Council, meaning they can prescribe medicines just like your local GP.
If you place an order with us before 2pm, we can also offer you next day delivery.
Pregnancy and breastfeeding
Unless prescribed, is not recommended that pregnant women use this medicine, particularly if you are more than 30 weeks gone.
Naproxen has been linked to certain birth defects in unborn babies, particularly to a baby's heart and blood vessels.
Naproxen may also be linked to miscarriages when taken in early pregnancy.
Speak to your doctor about the potential benefits and risks associated with taking Naproxen while pregnant.
If you are currently pregnant, think that you might be pregnant, or are trying to get pregnant, you should make sure that your doctor is aware.
If you are currently breastfeeding, you should also tell your doctor before they prescribe you this medication. Alternative anti-inflammatory medicines may be more suitable for you to use while breastfeeding, such as ibuprofen.
Before you start using any form of painkiller, please inform your doctor if your baby was born premature, had a low birth weight, or any other underlying medical conditions.
Naproxen Ingredients
Naproxen is theactive substance contained in this medicine.
Inactive ingredients also contained in Naproxen tablets are: lactose monohydrate, maize starch, polyvinylpyrrolidone (povidone K 30), magnesium stearate (E572).
This content has been written by our Superintendent Pharmacist Hussain Abdeh and has been medically reviewed by our Pharmacist Sonia Khan

Hussain Abdeh
MPharm: 2211840
Pharmacist Independent Prescriber
How it works -
get your medicine in 3 simple steps
1

Choose your treatment

Select the treatment or medication you need and answer a few questions online regarding your condition.

2

Online consultation

Our Independent Prescribers will review your questions and assess your suitability for the medication.

3

Receive your delivery

Your medication is dispensed and delivered directly to you from our UK based Pharmacy.
Customers have rated us Excellent on