Salamol Easi-Breathe Inhaler
Widely prescribed reliever inhaler
Relaxes the muscles in the airways
Relieves the symptoms of asthma

All-inclusive service

Fast next day delivery

UK registered pharmacy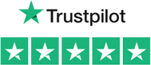 TrustScore 4.8
What is Salamol?
Salamol Easi-Breathe is a breathe-actuated inhaler.
It is part of a group of medicines known as short-acting beta 2 agonists, which stimulate the beta 2 receptors inside the lungs. The Salamol inhaler works by relaxing the muscles in the airways, which causes the airways to expand, relieving the symptoms of asthma and making it easier to breathe.
You can buy a Salamol CFC free inhaler online at Medicine Direct, after an online consultation with one of our certified doctors. We offer next day delivery if you order before 2pm.
What is Salamol used for?
The Salamol CFC-free inhaler is widely prescribed as an effective treatment for asthma.
The inhaler contains the active ingredient salbutamol, which is effective in providing short-term relief from asthma symptoms. The Ventolin Inhaler is another type of reliever inhaler that contains the active ingredient salbutamol.
This active ingredient is also able to prevent the symptoms of asthma from occurring after you have exercised. Salamol Easi-Breathe inhalers act incredibly fast and asthma sufferers will feel the effects long after taking it, making it one of the most effective treatments for asthma available.
This inhaler begins to work straight away, often making it a more popular and effective choice compared to standard inhalers, which require you to time your inhalation.
Who can use the Salamol inhaler?
This inhaler is not suitable for people who have certain conditions. If you suffer from any of the below conditions, you should inform your doctor before you use the inhaler:
Diabetes
Irregular heartbeat
A history of heart disease
Thyroid issues
Hypoxia
High blood pressure
The Salamol inhaler is safe to use during pregnancy and for those who are breastfeeding. Nonetheless, you should still inform your doctor if you are either breastfeeding, pregnant or are currently trying to get pregnant.
This inhaler interacts with certain medications, please refer to our Warnings and Drug Interactions page for the list of medicines you should inform your doctor about before you use the Salamol inhaler.
Possible Side Effects
As with all medicines, people who use the Salamol inhaler may experience certain side effects. Not everyone will suffer adverse effects from using this inhaler and the side effects should gradually improve as your body gets used to using the inhaler.
However, if any of the below symptoms persist, you should stop using Salamol and contact your doctor or pharmacist:
Mild trembling or shaking
Headaches
Muscle cramps
Feeling tense
Dizziness
This list is not exhaustive. For the full list of side effects, please see our Side Effects tab. You should always thoroughly read the information leaflet which will accompany your Salamol inhaler before you start using it.
Salamol Dosage
You should always read the patient information leaflet before taking any medicines which are used to treat asthma.
If you take your inhaler and are still struggling to breathe, you should call an ambulance immediately.
Always follow your doctor's exact instructions when you use the Salamol inhaler.
Whether you are at home or going out, it is imperative that you have the inhaler with you at all times as you never know when you may require it. Salamol inhalers should always be within easy reach in all circumstances because asthma attacks are unpredictable and rarely occur with prior warning.
Salamol Inhaler 100 mcg Dosage
In order to overcome severe asthma attacks caused during heavy exercise or in the state of hypertension, the patient is advised to take a puff of a 100 mcg Salamol inhaler immediately.
However, another puff of the same potency can be taken if the symptoms do not improve. To prevent breathing problems or severe asthmatic attacks, patients are advised to take a puff of a 200 mcg Salamol inhaler.
To use the inhaler, you should place your lips around the mouthpiece and inhale; the dose will be released automatically. You should take one or two puffs from the inhaler in the event of an asthma attack, but you should not take more than four doses in a 24 hour period.
If you are finding that you are needing to use the Salamol inhaler more than three times in the same week, you should speak to your doctor or asthma nurse as this is a sign that your asthma symptoms are not being controlled well enough. Your doctor then may decide to also prescribe you with a brown preventer inhaler that should be taken on a daily basis to help build up a tolerance to your asthma triggers.
How long does Salamol take to work?
A Salamol inhaler will usually ease the symptoms of asthma within five minutes and you should be able to feel the effects of it for up to six hours at a time.
Because it is a breathe-actuated inhaler, the medicine is released automatically as soon as you take a dose from the inhaler.
Salamol FAQ's
How does Salamol work?
Salamol is an inhaler used to treat patients who suffer from asthma and is a fast-acting and long lasting treatment for an asthma attack. It contains the active ingredient salbutamol, which helps to relax the airways' muscles, causing them to expand; this makes it easier for the sufferer to breathe normally.
How do I use Salamol?
You should always follow your doctor's instructions. Full instructions on the dosage and how to use the inhaler can be found on the main product page.
Can I drink alcohol while I use this?
Yes, drinking alcohol will not hinder the effectiveness of this inhaler. Although it is generally advisable that you try to limit your alcohol consumption for the sake of your body's overall health.
How long will I need this inhaler for?
Most people will require it for many years. Once your breathing starts to improve, it is very possible that you may not need to use the inhaler quite so often. Nonetheless, you should always make sure that the inhaler is with you, so you can use it as soon as you suffer from an asthma attack or have difficulty breathing.You should not stop using this treatment without discussing it with your doctor first; they will be able to make certain that it is safe for you to stop using it.
Where can I buy Salamol?
You can only buy a Salamol inhaler if you have a prescription from your doctor. You can purchase the Salamol inhaler online from a registered UK Online Pharmacy, such as Medicine Direct. You will have an online consultation with one of our certified doctors, who will determine whether or not this inhaler is the appropriate treatment for your condition. From there, you are able to order it from our website, with the option of next day delivery if you order before 2pm.
Is it available to order online with next day delivery?
Yes, Medicine Direct is able to offer next day delivery on your online order, providing you order the product before 2pm the day before.
What does a Salamol Easi-Breathe inhaler contain?
These inhalers contain the active ingredient salbutamol. The full list of ingredients contained in this medicine can be found under the Ingredients tab on this page. If you have any allergies to any of the ingredients used in this medicine, you should speak to your doctor before you use it as it may not be the correct form of asthma treatment for you.
What is the difference between Salamol and Ventolin?
Research has shown that there is little difference between Ventolin and Salamol (salbutamol) inhalers.
Are there any alternatives to a Salamol inhaler?
There are certain drug alternatives to the inhaler, such as pirbuterol, which acts in the same manner to salbutamol as it is also a beta 2 antagonist.You should speak to your doctor about whether or not this drug is suitable for you to use. It is available to buy on prescription.
Salamol Serious Side Effects
All medicines run the risk of side effects, although the risks of this medicine having any adverse effects on the patient are very low. If you do suffer any side effects from this treatment, they are usually mild, do not last long and commonly subside as your body gets used to taking the medicine.
The common side effects of using the Salamol inhaler can be found on the main page.
In rare cases, you may experience more serious side effects from using this inhaler.
You should call a doctor immediately if you experience any of these side effects:
You have a very bad headache
You experience chest pain, particularly if you have a fast or irregular heartbeat
You have cramps or muscle pain or weakness
You have very bad dizziness or you pass out
In very rare cases, you may require treatment in hospital if you suffer a severe allergic reaction (anaphylaxis).
You should call 999 or go to A&E immediately if any of these symptoms appear:
You are wheezing
You have trouble breathing or speaking
Your lips, face, tongue, mouth or throat begins to swell
Your chest or throat begins to tighten
You get a skin rash that is red, swollen, blistered, peeling or itchy
Salamol Warnings and drug interactions
Certain medicines may interfere with how well your Salamol inhaler works.
You should always inform your doctor of any medicines you are already using; this includes prescribed and non-prescribed medicines, herbal remedies, vitamins and supplements. Some of these may interfere with the inhaler, which means it may not effectively treat asthma.
You should inform your doctor if you are taking any of these medications:
Disulfiram
Diuretics
Long-term laxatives
Medication for heart disease (such as digoxin)
Monoamine oxidase inhibitor (MOAI) antidepressants
The Salamol inhaler must be used as per the prescribed instructions of your doctor. However, patients who have a medical history of high blood pressure, any kind of heart problem, diabetes mellitus and skin reactions must make sure they inform their doctor and pharmacist before they use the inhaler.
Although it does not affect everyone in this way, salbutamol can have the effect of making you feel dizzy or shaky; if you feel this way, you are not advised to operate machinery, drive or cycle until you feel better.
Salamol Ingredients
The active ingredient salbutamol is used in this inhaler.
Inactive ingredients are: Ethanol anhydrous, propellant HFA-134a.
This inhaler does not contain chlorofluorocarbon propellants, instead it uses propellant HFA-134a.
This content has been written by our Superintendent Pharmacist Hussain Abdeh and has been medically reviewed by our Pharmacist Sonia Khan

Hussain Abdeh
MPharm: 2211840
Pharmacist Independent Prescriber
How it works -
get your medicine in 3 simple steps
1

Choose your treatment

Select the treatment or medication you need and answer a few questions online regarding your condition.

2

Online consultation

Our Independent Prescribers will review your questions and assess your suitability for the medication.

3

Receive your delivery

Your medication is dispensed and delivered directly to you from our UK based Pharmacy.
Customers have rated us Excellent on