Brown Preventer Inhaler
Reduces inflammation and relaxes the muscles in the airways to the lungs
Prevents future asthma attacks

All-inclusive service

Fast next day delivery

UK registered pharmacy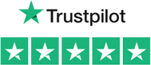 TrustScore 4.8
What is Clenil Modulite?
Clenil Modulite is commonly prescribed to treat the symptoms of asthma and reduce the risk of an asthma attack.
Clenil Modulite proves an effective treatment when used to alleviate breathing difficulties associated with asthma and other breathing conditions. It works by relaxing the muscles in the airways to the lungs, making it easier for an individual to breathe and catch their breath.
Clenil Modulite contains the active ingredient beclometasone dipropionate and is classed a corticosteroid. When inhaled, this ingredient is absorbed by the cells in the lungs and airways and starts to help with the symptoms associated with asthma, such as tightness of the shortness of breath and wheezing.
Other steroid inhalers include:
Other medicines that contain the active ingredient Beclometasone Dipropionate include some hay fever treatments such as Beclometasone Nasal Spray.
You can buy Clenil Modulite from Medicine Direct after an online consultation with one of our doctors, who will prescribe you this treatment if they deem it suitable for you. You can purchase either 1 inhaler or 2 inhalers from our online pharmacy.
What is Clenil Modulite used to treat?
Clenil Modulite is a type of preventer inhaler used to prevent the symptoms of asthma. Most preventer inhalers contain certain steroids that, when inhaled, can help to reduce swelling and inflammation of the lungs and airways, which will then allow air to pass through more freely.
Preventer inhalers like Clenil Modulite help to prevent asthma attacks and should be taken on a daily basis.
They are different to reliever inhalers as they do not provide instant relief of asthma symptoms, instead they help to build up a defence against asthma and prevent future attacks. In contrast, reliever inhalers contain the active ingredient, salbutamol, which is very fast acting and provides instant relief to anyone who is experiencing an asthma attack. Reliever inhalers such as ventolin should be used when an individual comes into contact with a known asthma trigger, such as pollen or cold air.
In the event of an asthma attack, a preventer inhaler will not provide instant relief. You will need a reliever inhaler and this must be carried with you at all times.
Who can use Clenil Modulite?
Clenil Modulite may not be suitable for everyone to use. Inform your doctor if any of the following apply to you before you use Clenil Modulite:
You have ever been, or are currently being treated for tuberculosis (TB)
You cannot drink alcohol for any reason
You are allergic to any of the ingredients in this medicine, or any other medicines used to treat asthma
When transferring from a steroid to an inhaler, you feel unwell, have a skin rash, a runny nose, or are sneezing. Do not stop the treatment unless advised to by your doctor.
Your asthma appears to be getting worse while you use Clenil Modulite. Your reliever inhaler may seem less effective than before, or you may need to use your reliever inhaler more frequently/in higher doses than usual.
Read the patient information leaflet thoroughly for more information.
Possible Side Effects
As with all medications, Clenil Modulite inhalers do come with the risk of certain side effects, although not everyone gets them.
Below is a list of common adverse effects people may experience while using a Clenil Modulite inhaler. Speak to your doctor if any of these symptoms bother you or do not go away:
Sore throat, hoarse voice, sore tongue
Oral thrush
Allergic reactions such as hives, redness or itching
Rinsing your mouth with water and spitting it out after using the inhaler may reduce the risk of developing adverse reactions in your mouth.
Clenil Modulite Dose
Clenil Modulite inhalers can come in a variety of dosages. The dose that you are prescribed will be dependent on the severity of your condition and the symptoms you are experiencing. Clenil Modulite 200mcg and 250mcg are not suitable for children.
Clenil Modulite 50mcg
The most common starting does for this strength is 4 puffs twice a day for adults. The daily doses are usually always split up into twos, for example 2 puffs in the morning and 2 puffs at night.
Clenil Modulite 100mcg
The normal starting dose for adults is 200mcg (2 puffs) twice a day. It is important to split up your doses, most commonly in the morning and at night. The most commonly recommended use is 2 puffs in the morning and 2 puffs at night.
Clenil Modulite 200mcg
For adults and elderly patients, 1 puff twice a day. Divide the dose into two separate doses throughout the day, 1 puff in the morning followed by 1 puff at night.
How to use a Clenil Modulite
As with all asthma inhalers, it is important that you are using the correct technique to ensure that the full dose of medicine is reaching your lungs.
We recommend always reading the manufacturer's guide, located inside your inhaler box, when you start using an inhaler. Always follow the instructions given to you by your doctor.
 If you do not use your inhaler correctly, this could mean that very small amounts of the medication are not reaching its intended target, and there is a risk that the inhaler will not be as effective in preventing future asthma attacks or asthma symptoms.
It is important to keep your inhaler clean by cleaning it before and after use. This can prevent you from inhaling any unwanted bacteria and dust that can potentially trigger an asthma attack or symptoms.
By using your inhaler correctly, you will ensure that your lungs are receiving the recommended daily dosage of medicine, as prescribed by your doctor or pharmacist. It is also important to regularly have your inhaler technique checked by a doctor or pharmacist, to ensure that you are using your Clenil Modulite inhaler correctly.
Testing your inhaler
If you have not used your inhaler for three days or more, or if your inhaler is new, you should simply release one puff into the air to ensure that the inhaler works correctly.
If you have recently just purchased your inhaler and are testing it for the first time, the number 200 should be displayed on the dose indicator. If this is not the case, please contact the pharmacy that you received the inhaler from.
Clenil Modulite FAQ's
How effective is Clenil Modulite?
When used regularly, the active ingredients within Clenil Modulite help to prevent asthma attacks and the symptoms of asthma. It takes a few days for your Clenil Modulite inhaler to begin to work; it is important that you continue to use it regularly.
How can I buy Clenil Modulite inhalers online safely?
Only ever order medicine online if it is with a pharmacy registered with the General Pharmaceutical Council (GPC). Medicine Direct is registered with the GPC and we sell either 1 inhaler or 2 inhalers. After an online consultation with one of our certified doctors, they will prescribe you a Clenil Modulite inhaler if they deem it an appropriate treatment for your asthma.
What happens if I miss a dose?
If you forget to take your dose you, should take it as soon as you remember. If it is nearly time for your next scheduled dose, you should miss the forgotten dose and continue as normal with your next dose. You should never double up on doses to try and make up for a missed dose.
What do I do if I take more than I should?
If you use it too much, this is unlikely to cause you any harm. However, if you use it too much more than once, or you become worried, you should speak to your doctor as soon as possible.
Why is it so important that I take it regularly?
Clenil Modulite is a long term asthma treatment and should be taken both morning and night. It is important to use your inhaler exactly as prescribed by your doctor to ensure that you are getting the full benefits from the medication. You should never skip a dose or stop taking your inhaler, even if you have not experienced any asthma symptoms in a while. Suddenly stopping taking your Clenil Modulite inhaler can cause asthma symptoms to come back quite quickly.
Clenil Modulite Serious Side Effects
Less common side effects of using this inhaler include:
Changes to the normal production of steroids in your body, particularly if the inhaler is used in large doses over a long period of time
A decrease in bone mineral density
Loss of appetite/weight loss
Abdominal pain
Feeling sick or being sick
Sweating
Feeling faint or fainting
Convulsions (fits)
Blurred vision
Headaches
Problems sleeping
You should speak to your doctor if you experience any of the above side effects while using this medicine.
Severe allergic reactions
In some instances, you may suffer from a severe allergic reaction to Clenil Modulite and require immediate treatment in hospital.
Call 999 or go to A&E straight away if you experience any of the following symptoms:
You are wheezing
You have swelling in the lips, throat, mouth, face or tongue
You have a skin rash that is red, itchy, swollen, blistered or peeling skin
You are finding it hard to breathe or speak
You have tightness in the throat or chest
Always read the patient information leaflet thoroughly for a full list of side effects. Speak to your doctor if you have any questions or concerns.
Clenil Modulite Warnings and drug interactions
Always inform your doctor of any other medicines you are already taking before you start to use Clenil Modulite. Clenil Modulite inhalers may interact with other medications. Make sure your doctor is aware if you are currently taking any prescription or non-prescription medicines, herbal remedies, vitamins or supplements.
Some medicines may increase the effects of Clenil Modulite, including medicines for HIV, such as ritonavir or cobicistat.
If you have any questions or concerns at all, we strongly advise you to discuss these with your doctor before you start the course of treatment.
Never purchase medicine online unless it is from a pharmacy registered with the General Pharmaceutical Council, like Medicine Direct.
Pregnancy and breastfeeding
Speak to your doctor if you are currently pregnant, are planning to get pregnant, or think you might be pregnant, before you start this course of treatment of Clenil Modulite.
Clenil Modulite contains alcohol, so it may not be suitable for you to use while pregnant.
You should also make sure your doctor is aware if you are currently breastfeeding.
Clenil Modulite Ingredients
The active ingredient in a Clenil Modulite inhaler is beclometasone dipropionate.
Inactive ingredients also contained are: ethanol and the CFC-free propellant norflurane (HFA-134a).
This content has been written by our Superintendent Pharmacist Hussain Abdeh and has been medically reviewed by our Pharmacist Sonia Khan

Hussain Abdeh
MPharm: 2211840
Pharmacist Independent Prescriber
How it works -
get your medicine in 3 simple steps
1

Choose your treatment

Select the treatment or medication you need and answer a few questions online regarding your condition.

2

Online consultation

Our Independent Prescribers will review your questions and assess your suitability for the medication.

3

Receive your delivery

Your medication is dispensed and delivered directly to you from our UK based Pharmacy.
Customers have rated us Excellent on