Treats Rosacea
Reduces symptoms within just a few days
Available as a 6 or 12 week course

All-inclusive service

Fast next day delivery

UK registered pharmacy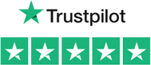 TrustScore 4.8
What is Erythromycin?
Erythromycin is a prescription-only treatment that belongs to a group of medicines known as macrolide antibiotics.
It is prescribed for a range of conditions, including chest infections like pneumonia, skin problems such as acne and rosacea, oral abscesses and sexually transmitted diseases. It comes as a cream, tablet, capsule, injection or a liquid that you drink.
It is also prescribed for children to treat chest or ear infections.
Can I get Erythromycin online?
You can buy Erythromycin tablets from Medicine Direct after a simple and private online consultation with one of our registered doctors. We sell Erythromycin 250mg tablets.
After your online consultation, your doctor will prescribe this medicine if they deem it the most suitable treatment for your condition. You can then order Erythromycin from our UK-registered online pharmacy. Place your order with our pharmacy by 2pm and we can also off your next day delivery.
What is Erythromycin 250mg used to treat?
Erythromycin is prescribed as a treatment for a variety of conditions. It is commonly prescribed for:
acne,
rosacea,
dental abscesses,
sexually transmitted diseases
chest infections.
It can also help to treat scarlet fever and various other types of infections.
It can also be prescribed for children to treat ear infections and skin infections.
Erythromycin is the active substance contained in this medicine, which belongs to a group of medicines called macrolide antibiotics.
It comes available as tablets, a liquid, cream, capsules or an injection.
When using Erythromycin tablets to treat an infection, you should start to feel better after just a few days. However, as a treatment for acne, it may take a few months for the problem to get better.
Who can use Erythromycin?
Erythromycin is an effective macrolide antibiotic medication which can treat a number of conditions. Nonetheless, it may not be suitable for everyone to use.
Do not use this treatment if:
You are allergic to erythromycin or any of the other ingredients contained in this medicine, or any other macrolide antibiotics
You have unusually low levels of potassium or magnesium in your blood
You or anyone in your family has a history of heart rhythm disorders or electrocardiogram abnormality
You have any liver problems or have been informed that any medicines you are using may cause liver problems
You have suffered diarrhoea after using antibiotics in the past
You have heart problems
You have triglycerides in the blood
You are taking any medicines that are known to cause disturbances to the heart rhythm
Speak to your doctor before using Erythromycin if you suffer from myasthenia gravis.
Erythromycin Dosage and Directions
How to take Erythromycin
Always take Erythromycin exactly as instructed by your doctor. Read the patient information leaflet thoroughly and ask your doctor or pharmacist for advice if you are still not sure.
Swallow Erythromycin tablets whole with a drink of water. Do not crush or chew them.
Try to take the tablets with food.
The recommended daily dose is 250mg - 1,000mg, to be taken four times a day. In some cases you may be instructed to take it twice a day. The dose might be lower for children.
Try to space your doses evenly throughout the day, such as taking it first thing in the morning, at lunchtime, in the late afternoon, then at bedtime. It is best to leave about 4 hours between each dose.
What if I take too much?
If you take more Erythromycin than you were supposed to, you are unlikely to come to any harm. However, you may be at risk of temporary side effects, such as hearing loss, vomiting, an upset stomach or diarrhoea.
Speak to your doctor or pharmacist if you become worried or if you or your child has taken more than one extra dose.
What if I forget to take it?
If you forget to take a dose, take it as soon as you remember. If it is almost time for your next dose, just skip the tablets you missed and continue to take the medication as normal.
Never take a double dose to try and make up for missing a previous one.
To ensure you do not forget to take Erythromycin, try to take it at the same times every day. Some people find it helps to set an alarm as a reminder.
Storage
Keep this medicine out of the sight and reach of children.
Do not store in conditions above 25C. Store the tablets in the original packet and keep it closed.
Do not keep using this medicine after the expiry date, which can be found on the packaging. The expiry date refers to the last day of the stated month.
Does rosacea ever go away?
The exact cause of rosacea remains unknown, so for this reason there is still no cure. Flare-ups occur in cycles, so you may have symptoms for weeks or months, then they may disappear for a long time. However, they often come back at a later stage.
Does Erythromycin work for acne?
Erythromycin tablets are a common prescription treatment for moderate to severe acne, especially if other treatments have been tried and not been effective.
Why does Erythromycin cause diarrhoea?
Erythromycin is a macrolide antibiotic, and its most common side effect is GI toxicity. When Erythromycin is taken orally, the stomach acid dissolves the tablet into a substance that could cause adverse GI effects; this includes nausea and diarrhoea.
Does Erythromycin cream work?
Erythromycin cream works to reduce inflammation and pimples; it does this by stopping the bacteria in the skin from growing. This makes it an effective treatment for acne and rosacea.
Should I try laser treatment for rosacea?
Rosacea does not have any known cures at the moment. For this reason, some people decide to have laser resurfacing treatment, which destroys small blood vessels and heals in a relatively small period of time. This helps to control rosacea. Many people combine laser resurfacing with their medication. However, it is important to bear in mind that laser resurfacing comes with certain risks. This procedure should only ever be carried out by a trained medical professional.
Can you take Erythromycin on an empty stomach?
You are advised to take this medication with food, this will help to avoid an upset stomach wile taking Erythromycin.
Erythromycin side effects
Like all medicines, Erythromycin has certain side effects, although they will not affect everyone who takes it.
Contact your doctor straight away if you get any of the following:
Skin rashes
Fainting
Severe or prolonged diarrhoea that may contain mucous or blood
Ulcers in the mouth and/or throat
Liver or gallbladder problems
Fits
Serious Side Effects
Other side effects that come with Erythromycin can include:
Feeling or being sick
Confusion
Fever
Anorexia
Ringing of the ears
Eosinophilia
Hallucinations
Malaise
Blurred vision or visual impairment
Low blood pressure
Inflammation of the kidneys
Abnormal heart rhythms
Cardiac arrest
Reversible hearing loss
Vertigo
Stomach pains (may be inflamed pancreas)
Vomiting and irritability in children aged 1 to 12 months
Contact your doctor if you experience any of the above.
Severe allergic reaction
In rare cases, it is possible to have a severe allergic reaction to Erythromycin.
You should either go to A&E or call 999 straight away if you get any of the following symptoms:
You have swelling in your face, lips, tongue, throat or mouth
You are wheezing
You are finding it difficult to breathe or speak
You have swelling in your chest or throat
You develop a skin rash that may have red, itch, swollen, blistered or peeling skin
You may be having a severe allergic reaction and require immediate treatment in hospital.
These lists might not be exhaustive. Always read the patient information leaflet for full details on side effects. Please speak to your doctor or pharmacist if you are concerned about getting side effects from Erythromycin tablets.
Erythromycin Warnings and Drug Interactions
Before you take Erythromycin, it is important to inform your doctor or pharmacist if you are already taking any other form of medication; this includes prescription and non-prescription medicine, herbal remedies, vitamins and supplements.
In particular, make sure they know if you are taking any of the below:
Ergotamine or dihydroergotamine
Alfentanil
Terfenadine, astemizole or mizolastine
Domperidone
Cisapride
Pimozide or amisulpride
Simvastatin
Tolterodine
Bromocriptine
Colchicine
Any statins, such as simvastatin or lovastatin
Oral contraceptives
Protease inhibitors
Cimetidine and omeprazole
Fluconazole, ketoconazole and itraconazole
Vinblastine
Zopiclone or triazolam/alprazolam
Digoxin, quinidine or disopyramide
Verapamil
Sildenafil
Cilostazol
Hexobarbitone, phenobarbital or midazolam
Anticoagulants such as warfarin
Valproate, carbamazepine or phenytoin
Medicines containing St John's wort
Theophylline
Ciclosporin or tacrolimus
Methylprednisolone
If you are using Erythromycin to treat a young child, they may become irritable or vomit when fed. If this happens, you should speak to your doctor as soon as possible.
If you suffer from myasthenia gravis or any other health conditions, you should speak to your doctor before using Erythromycin.
If you suffer from blurred vision or any visual impairments, you should not drive, cycle or operate machinery until you feel better.
Always read the patient information leaflet thoroughly for full details on warnings and precautions. If you have any questions or concerns, we strongly advise you to speak to your doctor.
Order safely
Never order medicine online unless it is from a UK registered pharmacy, like Medicine Direct. Our pharmacy is regulated by the General Pharmaceutical Council (GPhC), meaning all of the medicine we despatch is genuine and safe to use.
The medical team at our pharmacy are also registered with the GPhC, General Medical Council (GMC) and the MHRA, meaning they are legally qualified to prescribe medication just like your local GP. Each of our doctors and pharmacists also has experience in either working at an NHS hospital or another professional clinical setting.
All of our orders are despatched from our UK-registered pharmacy, with the option of next day delivery if you place your order by 2pm.
Pregnancy and breastfeeding
Women should not use Erythromycin while pregnant unless it has been prescribed by a doctor.
Speak to your doctor before taking this medication if you are pregnant, think you might be pregnant, are trying for a baby, or are breastfeeding.
If you are pregnant and have the sexually transmitted infection syphilis, Erythromycin may not be effective at preventing the transfer of this infection to your unborn child.
Erythromycin Ingredients
Erythromycin is the active ingredient in this medication.
These tablets also contain: Maize starch, Croscarmellose sodium Type A, Povidone, Talc, Magnesium stearate (E572), Hypromellose (E464), Macrogol 6000, Erythrosine (E127), Methacrylic acid ethylacrylate copolymer (1:1) and Polysorbate 80 (E433).
Do not use this medication if you are allergic to any of the ingredients listed here.
This content has been written by our Pharmacist Sonia Khan and has been medically reviewed by our Superintendent Pharmacist Hussain Abdeh

Sonia Khan
MPharm: 2076091
Pharmacist
How it works -
get your medicine in 3 simple steps
1

Choose your treatment

Select the treatment or medication you need and answer a few questions online regarding your condition.

2

Online consultation

Our Independent Prescribers will review your questions and assess your suitability for the medication.

3

Receive your delivery

Your medication is dispensed and delivered directly to you from our UK based Pharmacy.
Customers have rated us Excellent on