Combined contraceptive pill
Taken every day
Prevents pregnancy

All-inclusive service

Fast next day delivery

UK registered pharmacy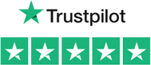 TrustScore 4.8
What is Femodene ED?
Femodene ED is a combine oral contraceptive pill, used to prevent women from getting pregnant.
It contains two different types of female sex hormones, oestrogen and progestogen.
This medication is taken every day without a break; women should take one 'active' pill for 21 days, followed by 7 days taking an 'inactive' pill.
Do you need a prescription for Femodene ED?
Yes, you do need a prescription to buy Femodene ED. After completing a simple and confidential online consultation with one of our certified doctors, you can buy Femodene ED from Medicine Direct. One of our doctors will prescribe this contraceptive pill for you if they deem it to be the safest form of contraception for you to use.
You can then order your medication from our UK registered online pharmacy. Place your order by 2pm and you will benefit from our next day delivery service.
How is my order shipped to me?
Your order will be despatched either via Royal Mail or DPD, depending on your preference. Various options are available, including next day delivery, Saturday delivery and tracked standard delivery.
What's the difference between Femodene and Femodene ED?
These two medicines are almost exactly the same in most ways. Each contains 21 'active' pills which contain the two hormones.
The only difference in the two medications is that a course of Femodene includes a break of seven days, where you do not take any pills. With Femodene ED, you should take 7 'inactive' pills alongside the 21 active pills.
Femodene ED is a popular choice for women who think they may forget to restart taking their pills after breaking for 7 days with regular Femodene.
Effectiveness
The Femodene ED combined pill is more than 99% effective when taken properly. This effectiveness can be reduced if you miss a dose of pills, vomit or have diarrhoea.
What else do I need to know?
Femodene ED contains two female sex hormones, oestrogen and progestogen, which work to stop women from getting pregnant in three different ways:
Firstly, they prevent an egg from being released from the ovaries.
Secondly, they make the mucus in the cervix thicker, making it much more difficult for sperm to enter the womb.
Finally, they prevent the lining of the womb from thickening enough for an egg to grow in it.
Femodene ED pills need to be taken every day without a break. When used correctly, combined hormonal contraceptives like Femodene ED are among the most reliable reversible methods of contraception.
To effectively prevent pregnancy, it is vital that you take these pills as instructed by your doctor. Read the patient information leaflet thoroughly for information on what to do if you miss a dose or think that you might be pregnant. If you take the medication correctly, you will have contraceptive protection after taking your very first pill.
It is important to remember that the contraceptive pill will not protect you against sexually transmitted infections (STIs). You will still need to use a condom for protection against STIs.
Who is Femodene ED suitable for?
Femodene ED is a medicine for women to prevent pregnancy. It is not suitable for every woman to use.
Before you start your course of this medication, your doctor will ask you about your family's medical history and also check your blood pressure. They will also check to see if you are currently pregnant.
Be sure to inform your doctor if you have any medical problems.
You should not use Femodene ED if any of the below apply to you:
You are allergic to any of the ingredients contained in this medicine (please refer to the Ingredients tab for full details)
You have ever had a heart attack or a stroke
You have or have ever had breast cancer
You have (or have ever had) a blood clot in a blood vessel in your legs (deep vein thrombosis) or your lungs (pulmonary embolus)
You have a disorder that affects your blood clotting, such as Factor V Leiden or antiphospholipid antibodies
You have (or have ever had) angina pectoris (a condition causing chest pain which may be a sign of a heart attack) or transient ischaemic attack (temporary symptoms of a stroke)
You have (or have ever had) migraine with aura
You have ever had liver tumours
You have ever had a severe liver disease and your doctor has told you that your liver function test results have not gone back to normal
If you suffer from any of the below health problems, you may be at a greater risk of a blood clot in the arteries:
Very high blood pressure
A high level of fat in your blood (cholesterol or triglycerides)
A condition called hyperhomocysteinaemia
Severe diabetes with damage to your blood vessels
Tell your doctor before taking Femodene ED if you have any of the following health conditions:
You have haemolytic uraemic syndrome
You have Crohn's disease or ulcerative colitis
You have inflammation of the pancreas
You have the inherited disease sickle cell anaemia
You have systemic lupus erythematosus
You have hyperhomocysteinaemia
You need an operation or are off your feet for long periods of time
You have just given birth (this puts you at a higher risk of blood clots)
You have diabetes
You have varicose veins
You have inflammation in the veins under your skin
You are obese
You have migraines
You have any illness that got worse during pregnancy or when using a contraceptive pill
You or a close family member has ever had heart or circulation problems, such as high blood pressure
You have the inherited disease porphyria
Alternatives to Femodene ED
Various alternatives to Femodene ED area available to buy. Instead of the combined pill, many people opt for ones which have lower doses of hormones, or the progesterone-only mini pill.
The contraceptive patch, injection, implants and other methods of contraception are also available to try.
However, you should speak to your doctor about changing your method of contraception before making a change.
Femodene ED Dosage and Directions
How do you take Femodene ED?
Always take Femodene ED exactly as instructed by your doctor. Read the patient information leaflet thoroughly and speak to your doctor or pharmacist if you are not sure how to take it.
Take Femodene every day for 28 days.
Take one pill at around the same time each day. Take the active Femodene ED tablet each day for 21 days, followed by the inactive tablet each day for 7 days.
If you are taking Femodene ED for the first time, it is best to take the first pill on the first day of your next period. This will mean you are protected against pregnancy with your first pill.
Swallow it whole, with a drink of water if necessary. Do not crush or chew the pill.
Each pack contains 3 foil strips with 28 tablets each. There are 21 active tablets and 7 inactive tablets.
Follow the direction of the arrows on each strip for directions on which pill to take. Take one pill a day until you have finished the strip.
When you finish one strip, start your next strip the next day. Do not leave a gap between packs.
If you take Femodene ED correctly, you will start each new strip on the same day of the week.
What if I miss a pill?
If you miss an active pill and and remember within 12 hours of the time you were supposed to take it, take the missed pill immediately. This may mean that you need to take two pills in one day. Your contraception should not be reduced.
If you miss more than one pill or it is more than 12 hours since you were supposed to take it, take the most recently missed pill immediately. Leave any previously missed pills in the strip. Take your next pill at your normal time, even if this means taking two pills in one day. Use an extra method of contraception (such as a condom) for the next 7 days.
If you have more than 7 active pills left in the pack after your missed pill, complete the pack as usual before you start taking the next one. If you missed one or more pills from the first week of your strip, you might be pregnant. Speak to your doctor, nurse of pharmacist for advice if this is the case; they may recommend using emergency contraception.
If you have fewer than 7 active pills left, finish the active pills, throw away the inactive tablets and start the next strip the next day. You may have some bleeding on the days you take the active pills, but this is no cause for concern.
If you do not have a period after the second pack, speak to your doctor before starting the next pack. If you have missed one or more pills from the first week of the strip, and had sex during that week, there is a risk you may become pregnant. If this is the case, you should speak to your doctor, nurse or pharmacist straight away.
If you start a new strip of pills later than you should, this may mean that you are not protected from getting pregnant.
If you have missed any of the pills in the strip and you do not bleed while taking the inactive pills, this may be a sign that you are pregnant. If this happens, either do a pregnancy test or speak to your doctor or family planning nurse.
If you vomit or have diarrhoea after taking the pill, you may not have absorbed the medicine. Read the patient information leaflet for guidance on what to do if this happens.
Femodene Side Effects
Like all medicines, Femodene ED comes with the risk of certain side effects, although not everyone who takes it will get them.
Common side effects of taking this medicine can include:
Weight gain
Feeling sick
Stomach pain
Mood swings
Sore or painful breasts
Headaches
You might also get:
Migraine
Fluid retention
Skin rash
Breast enlargement
Decreased libido
Vomiting or upset stomach
Rarer adverse effects can include:
Weight loss
Poor tolerance to contact lenses
Breast or vaginal discharge
Increased libido
Speak to your doctor if any of these reactions bother you or do not go away.
Serious Side Effects
Rare side effects of Femodene ED can include:
Heart attack or stroke
Blood clots in the liver, stomach/intestine, kidneys or eye
Transient ischaemic attack (temporary stroke symptoms)
Harmful blood clots in a vein or artery
Seek medical attention immediately if you suffer any of these reactions.
The risk of serious conditions such as blood clots and breast cancer are higher in women who take the contraceptive pill.
Severe allergic reaction
In rare cases, it is possible to suffer a severe allergic reaction to Femodene ED. You must call 999 or go to A&E straight away if you experience any of the following symptoms:
You are wheezing
You have tightness in your chest or throat
You have swelling in your face, mouth, lips, tongue or throat
You are finding it difficult to breathe or speak
You develop a skin rash which may have red, itchy, swollen, blistered or peeling skin
You may be having a severe allergic reaction and require immediate treatment in hospital.
These lists may not be exhaustive. Always read the patient information leaflet for comprehensive details on side effects. If you are worried about the possibility of getting side effects, we strongly advise you to speak to your doctor before you start taking this medicine.
Femodene Warnings and Drug Interactions
Advice on addiction and medication restrictions
Inform your doctor before you take the Femodene ED pill if you are currently taking (or have recently taken) any other medication). This includes prescription and non-prescription medication, herbal remedies, vitamins or supplements.
Certain medicines can influence the blood vessels of Femodene ED and stop it from working effectively. These include:
Certain medicines for epilepsy
Certain medicines for HIV
Any medicines to treat hepatitis C containing ombitasvir, paritaprevir, ritonavir or dasabuvir
Certain antibiotics
The herbal remedy St. John's wort
Griseofulvin
Certain sedatives (barbiturates)
Femodene ED may interfere with the results of some blood tests.
Femodene ED contains lactose and sucrose. Do not take this contraceptive pill without speaking to your doctor if you have been told that you are intolerant to certain sugars.
Always read the patient information leaflet for full details on warnings and drug interactions. If you have any questions or concerns, we strongly advise you to speak to your doctor before you start to take this combined pill.
If you are concerned about becoming addicted to the combined pill, please speak to your doctor for advice.
Pregnancy and breastfeeding
Do not use this medicine if you are pregnant. If you think you might be pregnant while taking Femodene ED, take a pregnancy test to make sure before you stop using it.
Your doctor may recommend an alternative form of contraception if you are breastfeeding. Check with them before using this medicine if you are breastfeeding.
Always read the patient information leaflet for full details on who Femodene ED may not be suitable for.
Femodene Ingredients
Femodene ED contains the active ingredients progestogen gestodene and oestrogen ethinylestradiol.
They also contain the following ingredients: Lactose, maize starch, povidone, sodium calcium edetate, magnesium stearate (E572), sucrose, macrogol 6000, calcium carbonate (E170), talc, montan glycol wax
This content has been written by our Pharmacist Sonia Khan and has been medically reviewed by our Superintendent Pharmacist Hussain Abdeh

Sonia Khan
MPharm: 2076091
Pharmacist
How it works -
get your medicine in 3 simple steps
1

Choose your treatment

Select the treatment or medication you need and answer a few questions online regarding your condition.

2

Online consultation

Our Independent Prescribers will review your questions and assess your suitability for the medication.

3

Receive your delivery

Your medication is dispensed and delivered directly to you from our UK based Pharmacy.
Customers have rated us Excellent on