What is Prochlorperazine used for?
What is prochlorperazine?
Prochlorperazine belongs to a class of medicines known as phenothiazines. It is suitable for adults and children over the age of 1 year old.
You can buy prochlorperazine as tablets or a liquid. The tablets can be bought without a prescription from pharmacies, if you have previously been diagnosed with a condition that prochlorperazine is used to treat. You can also buy the branded version, Stemetil (Prochlorperazine) tablets.
Before you buy prochlorperazine, it is important to know what it is used to treat and who it is suitable for, which is why we recommend reading this guide before ordering.
What is prochlorperazine used to treat?
Prochlorperazine is an anti-sickness medicine that is prescribed as a treatment for the causes and symptoms of nausea and vomiting. It can be used for a range of conditions that cause these symptoms, including:
Nausea
Vertigo
Migraines that cause nausea
Occasionally, prochlorperazine may also be prescribed as a short-term treatment for anxiety.
How does prochlorperazine work?
Prochlorperazine is a phenothiazine medicine. It is believed to relieve nausea by blocking a chemical in the brain called dopamine. Doing this stops the vomiting centre of your brain receiving nausea messages. The vomiting centre is the area of the brain that decides you need to be sick. Blocking these messages stops you from feeling sick and/or vomiting.
You should start to feel better after between 30 minutes and one hour of taking prochlorperazine.
What are the side effects of prochlorperazine?
Like all medicines, prochlorperazine can cause side effects.
Not everyone will get side effects while taking it, and the most common ones are generally mild. The common side effects of prochlorperazine will affect more than 1 in 100 people who take it and include:
Blurred vision
Headache
Drowsiness
Dry mouth
Stuffy nose
If any of these side effects become serious or don't go away, tell your doctor.
More serious side effects are rare, but you should tell your doctor immediately if you experience:
Breast soreness (in men and women)
Heart palpitations or irregular heartbeat
Yellowing of the skin or whites of the eyes
Sudden infection or fever
Involuntary face or tongue movements, or muscle stiffness or shaking
You can find out more about prochlorperazine's side effects in our guide on the subject.
Who can and should not use prochlorperazine?
The NHS states that prochlorperazine is suitable for the majority of adults and children over the age of 1 year old. However, it is not suitable for everyone.
You should not take prochlorperazine without talking to your doctor if you have any of the following:
Glaucoma
A history of blood clots, or you are at a higher risk of clots
Phaeochromocytoma
Epilepsy or any other problems that can cause seizures
High blood pressure
Heart failure
An allergy to prochlorperazine or any other medicine
Small amounts of prochlorperazine will pass into breast milk, so you should talk to your doctor before taking it if you are breastfeeding. This is particularly important if your baby had a low birthweight, was born premature or is not feeding normally.
Prochlorperazine, like any medicine, may interact with other medication, so you should tell your doctor if you are already taking any other prescription or non-prescription medicine. In particular, they should know if you are taking:
Medicine that causes a dry mouth
Medicine that makes you feel sleepy
Medicine that can affect the heart
Herbal remedies
How safe is prochlorperazine?
Prochlorperazine is generally considered to be a safe medicine for both adults and children.
Although it can cause side effects, the more serious side effects are very rare and may only affect less than 1 in 10,000 people who take it.
You should always talk to your doctor before you start to take a new medicine, to make sure that it is completely safe for you to take. If you have any concerns about taking prochlorperazine, do not hesitate to discuss them with your doctor.
Full details on why prochlorperazine may not be suitable for you can be found in the patient information leaflet, which will come with the medicine. You should read this thoroughly before you begin taking prochlorperazine.
Can prochlorperazine be used for anxiety?
Yes, in some instances, prochlorperazine is prescribed as a treatment for anxiety. However, you should not take prochlorperazine to treat anxiety unless your doctor has specifically prescribed it for this problem. It is normally only prescribed as a short term anxiety treatment.
Prochlorperazine is licensed in the short term adjunctive management of severe anxiety, meaning that it will typically be prescribed alongside a primary treatment, it's purpose is to assist the primary treatment.
Is prochlorperazine a sedative?
Prochlorperazine is not classed as a sedative, but it does have sedative properties. Drowsiness or sleepiness are common side effects of taking prochlorperazine. If this happens, do not drive, ride a bike or use machinery until you feel better. Tell your doctor if you experience drowsiness/sleepiness that does not go away.
From morning sickness to motion sickness, prochlorperazine can treat nausea caused by a range of different conditions. Our guide details what types of nausea prochlorperazine can help with.
Doctor Notes
Prochlorperazine can be used to treat nausea caused from a range of different conditions. Prochlorperazine is considered to be a safe medicine and will typically treat most cases of nausea within 30 minutes of taking it.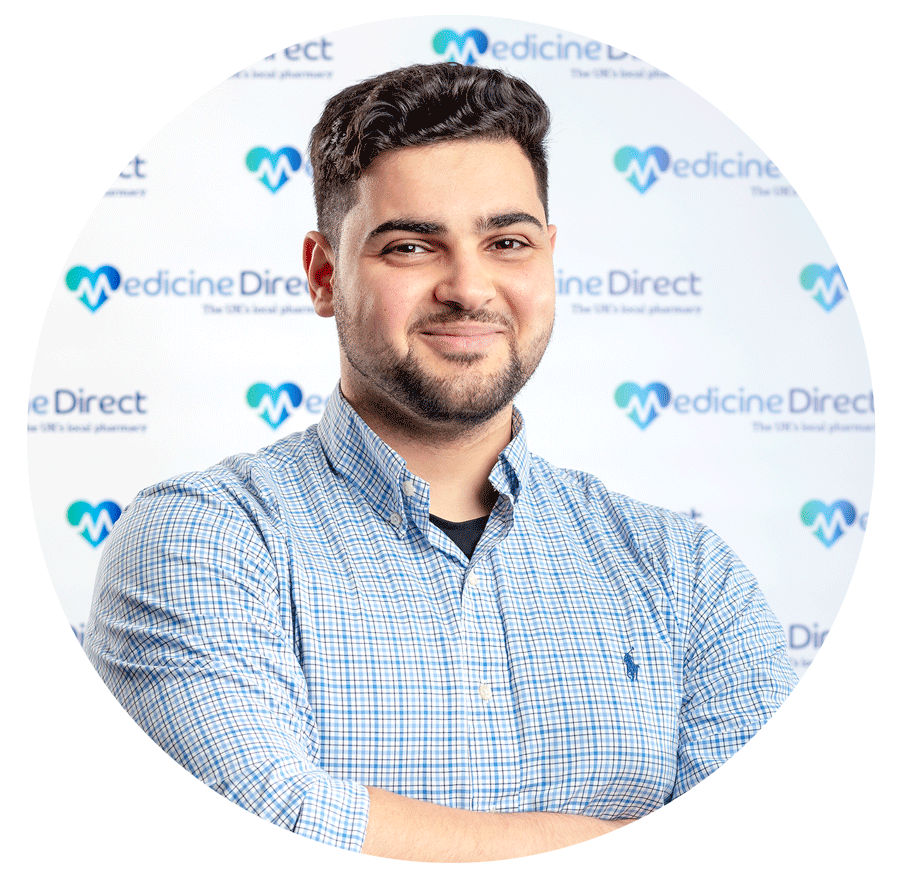 Hussain Abdeh
MPharm: 2211840
Superintendent Pharmacist
This content has been written by our Superintendent Pharmacist Hussain Abdeh and has been medically reviewed by our Pharmacist Sonia Khan
View Profile