Commonly prescribed treatment for acid refulux
Relieves the symptoms of acid reflux and heartburn
Reduces excessive stomach acid

All-inclusive service

Fast next day delivery

UK registered pharmacy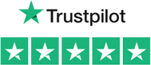 TrustScore 4.8
What is Omeprazole?
Omeprazole belongs to a group of medicines known as proton-pump inhibitors (PPIs). It is a commonly prescribed and effective acid reflux treatment.
You can buy Omeprazole when you have a prescription from a doctor, although the lowest dose of 10 mg can be bought without a prescription.
At Medicine Direct, we sell Omeprazole capsules in doses of 10 mg, 20 mg and 40 mg.
You can order this medicine following an online consultation with one of our certified doctors.
What is Omeprazole used to treat?
Omeprazole is commonly used to treat the likes of heartburn, indigestion and acid reflux.
Stomach acid is vital for the digestive process, as it breaks down the food before it reaches the intestine. The oesophagus is protected from these acids by a group of muscles, but sometimes an excessive amount of acid can enter the oesophagus, which is known as acid reflux.
Omeprazole works by suppressing the activity of proton pumps, which produce acids in the stomach. This decreases the amount of acid in your stomach, relieving acid reflux and the symptoms of heartburn.
This medicine can relieve symptoms for up to 72 hours; the acid levels in your body will return to their previous levels between three and five days after you stop taking Omeprazole.
Omeprazole can also be used to treat Gastritis. It is also highly recommended for individuals taking over the counter painkillers such as naproxen or asprin on a consistent basis as this can erode the stomach lining leading to Gastritis.
Who can take Omeprazole?
Omeprazole capsules may not be suitable for everyone to take.
While this proton pump inhibitor is generally considered safe for most people, you should inform your doctor if any of the below apply to you:
You are due to have an endoscopy
You have liver problems
You have had an allergic reaction to Omeprazole or any other medicines in the past
If you are due to have an endoscopy, you should ask your doctor if you should stop taking this medicine a few weeks beforehand. Omeprazole may hide some of the problems that an endoscopy would normally pick up.
Possible side effects
Like any medicine, Omeprazole does come with the risk of certain adverse effects, although not everyone gets them.
Talk to your doctor if any of the below symptoms bother you or do not go away.
Common adverse effects of this medicine may include:
Benign stomach polyps
Headaches
Diarrhoea, stomach pain, constipation, or wind
Feeling sick or being sick
Less common reactions may include:
Generally feeling unwell or lacking energy
Vertigo
Changes in blood tests that check the liver's function
Swelling of the feet or ankles
Itchy skin, a lumpy rash and/or itchy skin
Dizziness, pins and needles, or feeling sleepy
Disturbed sleep
These lists are not exhaustive. Please, refer to the Side Effects tab on this page for a list of rarer and more serious reactions you may suffer while taking this medication.
Omeprazole Dosage
Always take Omeprazole 20mg capsules as instructed by your doctor or pharmacist. Read the patient information leaflet thoroughly for instructions. Speak to your doctor or pharmacist if you are not sure of the dose.
When used to treat indigestion, the usual Omeprazole dose is 10 mg to 20 mg each day.
For heartburn, stomach ulcers and acid reflux, the usual dose is Omeprazole 20mg to 40 mg each day.
A doctor may prescribe a lower dose for children and anyone who suffers from kidney problems.
Your doctor may increase your dose of Omeprazole capsules if your current dose is not working well enough.
Sometimes, you may take a higher dose of Omeprazole to begin with, but this will depend on why you are taking it.
How to take Omeprazole
Your doctor will normally instruct you to take Omeprazole capsules once a day, first thing in the morning. This medicine will not upset your stomach, so it does not matter whether you take it with food or not.
Swallow Omeprazole 20mg capsules whole with a drink of water or juice.
If you have trouble swallowing capsules, some brands of Omeprazole allow you to open the capsules and mix the granules with a small amount of water or juice.
Speak to your pharmacist about whether the version you have bought with your prescription allows you to open the capsules.
How long will I need to take it for?
If you bought a 10 mg dose from a pharmacy without a prescription, you should go to your doctor if you do not feel better after 2 weeks.
Omeprazole 10 mg capsules, when bought without a prescription, should not be taken for longer than 4 weeks.
Your doctor may decide to run some tests to find out what is causing your symptoms of acid reflux or heartburn.
Depending on why you need it, you may only need to take Omeprazole 20mg capsules for a few weeks or months.
In some cases, you may need it for longer, which could even be up to 1 year.
However, you will often feel better after a few days; if this does happen, you can stop taking it.
What if I forget to take it?
If you normally take Omeprazole 20mg capsules once a day and forget a dose, you should take it as soon as you remember, unless it is within 12 hours of your next dose. If it is almost time for your next dose, skip the missed dose altogether.
If you normally take it twice a day, take the missed dose as soon as you remember, as long as it is not within 4 hours of your next scheduled dose.
Never take a double dose of medicine to try and make up for missing a previous dose.
To remember to take your medicine, it is best if you take it at the same time every day. Some people find it beneficial to set an alarm to remind them.
What if I take more than I am supposed to?
An extra dose of Omeprazole is unlikely to harm you.
However, if you exhibit any of the following symptoms after accidentally taking an overdose of Omeprazole, you should contact your doctor as soon as possible:
Feeling sleepy
Flushed skin
Feeling confused or agitated
Feeling sweaty
Blurred vision
A fast heartbeat
Omeprazole FAQ's
How do I buy generic Omeprazole capsules online?
You can buy this medicine in 10mg doses without a prescription from Medicine Direct. For doses of 20 mg and above, you will need a prescription from a doctor. Omeprazole 20mg and 40mg can also be purchased from our online pharmacy, following an online consultation with a certified doctor. Never order medicine online unless it is from a pharmacy that is registered with the General Pharmaceutical Council (GPhC), like Medicine Direct. All of our doctors are also registered with the General Medical Council (GMC), just like your local GP. If you order with us before 2pm, we can offer you next day delivery on your medicine.
Is it safe to buy Omeprazole capsules online?
Yes, it is safe to buy this medicine online, as long as it is from a registered pharmacy that is recognised by the General Pharmaceutical Council, like
Medicine direct UK online pharmacy
. This makes sure that you are only purchasing genuine versions of the medicine you require.
Can heartburn and indigestion be an early sign of pregnancy?
Symptoms of heartburn can be caused by pregnancy in some situations. The production of the hormone progesterone increases in the body during the early stages of pregnancy, which can cause symptoms of indigestion and heartburn. If you are concerned about ongoing symptoms of heartburn or indigestion, you should speak to your doctor.
What causes heartburn?
Heartburn is caused when acid from the stomach travels upwards, into the oesophagus, which can cause a burning pain behind the breastbone. Some people are more likely to suffer from it than others, such as people who produce more stomach acid or those who have a weak or small valve. Certain foods can also cause acid reflux, particularly foods that are slightly more acidic than others. You should avoid
foods that cause acid reflux
symptoms to occur.
Can heartburn or indigestion cause chest pain or mimic symptoms of a heart attack?
Yes, heartburn can cause chest pain, which is usually felt as a burning pain behind your breastbone. While this can be painful, it is not a chronic condition and rarely raises cause for concern. If you have a sharp pain in your left arm, find it difficult to breathe, or have a tight pain in your chest, you should call 999 straight away, as these are some of the symptoms of a heart attack.
Omeprazole Side Effects
Rarer Omeprazole side effects may include:
Blood problems which can cause bruising and make you more vulnerable to infections
Taste changes
Low levels of sodium in the blood, which can cause weakness
Dry mouth
Inflammation inside the mouth
Liver problems, including dark urine, yellowing of the skin and tiredness
Hair loss
Thrush
Feeling confused, depressed or agitated
Severe kidney problems
Eyesight problems
Skin rash when exposed to the sun
Joint or muscle pains
An increase in sweating
Suddenly feeling short of breath
These adverse effects are very rare:
Enlarged breasts in men
Muscle weakness
Feeling aggressive
Severe liver problems, which lead to inflammation of the brain or liver failure
Changes in your blood count
It is not known how likely these reactions may occur:
Rash
Inflammation of the gut
A drop in your magnesium levels, which may appear as fatigue, involuntary muscle contractions, disorientation, convulsions, dizziness, increased heart rate
Serious allergic reaction
In rare cases, it is possible to suffer a serious allergic reaction to Omeprazole.
You may require immediate treatment in hospital if you exhibit any of the following symptoms, so you must either call 999 or go to A&E straight away if:
You get a skin rash that is red, itchy, swollen, blistered or peeling skin
You are wheezing
You have swelling in your lips, tongue, throat, face, or mouth
You are finding it difficult to speak or breathe
You have tightness in your chest or throat
Omeprazole Warnings and drug interactions
Like all medications, Omeprazole might interact with other medicine.
Please be sure to tell your doctor if you are already taking, or have recently taken, any other medicines. This includes both prescription and non-prescription medication, herbal remedies, vitamins and supplements.
In particular, you should make sure they are aware if you are taking, or have recently taken, any of the following:
Any medicine containing nelfinavir (used in medications for the HIV infection)
Medicines to treat a fungal infection, such as ketoconazole, itraconazole, posaconazole or voriconazole
Digoxin to treat heart problems
Diazepam, which is prescribed to treat epilepsy or anxiety, or to relax the muscles
The epilepsy treatment phenytoin
Vitamin K blockers or medicines to thin your blood, such as warfarin
Rifampicin to treat tuberculosis
Atazanavir to treat HIV
Any medicines or remedies that contain St John's Wort, which is often used to treat mild depression
Tacrolimus
Cilostazol
Saquinavir
Clopidogrel
Erlotinib
Methotrexate
If you have any questions or concerns as to whether this medicine is suitable for you, please do not hesitate to speak to your doctor before you start to take it.
Pregnancy and breastfeeding
This medication is safe for women to take if they are pregnant or breastfeeding.
However, if you are pregnant, it is better to try and treat indigestion without medicine.
Your doctor or midwife will suggest certain lifestyle and dietary changes you could make to cut down your acid reflux.
Omeprazole Ingredients
The active ingredient in this medicine is omeprazole. Omeprazole 20 mg capsules will contain 20 mg of omeprazole.
Inactive ingredients also contained are: mannitol, crospovidone, hypromellose, poloxamer, meglumine, povidone, methacrylic acid ethyl acrylate copolymer, triethyl citrate and magnesium stearate.
This content has been written by our Superintendent Pharmacist Hussain Abdeh and has been medically reviewed by our Pharmacist Sonia Khan

Hussain Abdeh
MPharm: 2211840
Pharmacist Independent Prescriber
How it works -
get your medicine in 3 simple steps
1

Choose your treatment

Select the treatment or medication you need and answer a few questions online regarding your condition.

2

Online consultation

Our Independent Prescribers will review your questions and assess your suitability for the medication.

3

Receive your delivery

Your medication is dispensed and delivered directly to you from our UK based Pharmacy.
Customers have rated us Excellent on