Provides effective treatment for Asthma and Chronic Obstructive Pulmonary Disease (COPD)
Relaxes the muscles in the airways to the lungs
Effects last between 3-5 hours

All-inclusive service

Fast next day delivery

UK registered pharmacy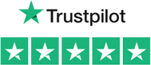 TrustScore 4.8
What is Atrovent?
Atrovent is the trade name for the active ingredient contained in this medication, ipratropium bromide, which opens up the medium and large airways in the lungs.
This medicine is available as an inhaler or nebulizer.
Atrovent is a type of reliever inhaler which provides fast acting relief from asthma symptoms. A reliever inhaler should always be used alongside a brown preventer inhaler such as clenil modulite.
Ipratropium bromide was patented in 1966 and has been approved for use in medicine since 1974. It is on the World Health Organisations List of Essential Medicines, which lists the safest and most effective medicines required in a health system.
Ipratropium is a muscarinic antagonist, which causes smooth muscles to relax. For this reason, it is an effective treatment for asthma, COPD and other breathing related illnesses.
What is Atrovent used to treat?
This medication is an effective treatment for people who suffer from breathing difficulties, particularly chronic obstructive pulmonary disease (COPD) and asthma.
It is a prescription-only medicine and is available to purchase at Medicine Direct. We offer next day delivery if you order your medicine before 2pm.
Who can take Atrovent?
The Atrovent inhaler is an effective treatment for a range of breathing conditions, but it may not be suitable for everyone to use.
If any of the below apply to you, you should make sure you inform your doctor if they are considering prescribing you Atrovent:
You are allergic to ipratropium bromide or any other ingredients contained in Atrovent
You are a man with prostate problems
You are allergic to similar medicines that contain atropine
You have problems urinating
You have glaucoma or have been told you might develop it
You have cystic fibrosis
Atrovent is generally considered a safe treatment to use if you are currently pregnant or are trying to get pregnant. Nonetheless, you should still inform your doctor if you think you might be pregnant, are trying to conceive or are already pregnant, before you use Atrovent.
Similarly, Atrovent is considered safe to use while breastfeeding, but you should still ensure your doctor is aware that you are breastfeeding before you start the treatment.
If you have any doubts or concerns at all about this treatment, you should always discuss them with your doctor before you start to use the inhaler.
Possible side effects
As is the case with all medication, using the Atrovent inhaler does come with the risk of certain side effects.
Not everyone will experience adverse reactions, but you should speak to your doctor if any of the below symptoms persist or worry you.
Common side effects of taking Atrovent include:
Dry mouth
Feeling sick, stomach upset or discomfort
You develop a cough or throat infection when you have just used the inhaler
This list is not exhaustive. For more serious undesired effects, please refer to the Side Effects tab on this page.
Atrovent inhaler alternatives
Other reliever inhalers include:
Atrovent Dosage
You should always read the patient information leaflet before taking any treatment or medication.
Always follow your doctor's instructions and do not change your dose without their advice.
To make sure your inhaler is working properly, test it by firing twice into the air before you use it for the first time.
Atrovent Inhaler 20 Micrograms
The inhaler is usually advised to the patients in later stages of asthma and they must be careful while using it.
The Atrovent inhaler is considered to be part of the family of medicines used to treat asthma around the globe; it is available in different potencies such as 20 mcg. However, its usage depends upon strength of the disease. In order to avoid hazardous consequences, you must seek advice from the doctors before use
Adults
One or two puffs to be inhaled three or four times a day. Sometimes, early on during your treatment, your doctor may instruct you to take up to four puffs at a time.
Children 6 - 12 years
One or two puffs to be inhaled three times a day.
Children under 6 years old
One puff to be inhaled three times a day.
Do not use more than you should; speak to your doctor if the medication is not effective in relieving your breathing difficulties.
What if I forget to take it?
If you forget to take a dose of the inhaler, just take it as soon as you remember, unless it is almost time for your next scheduled dose.
If it is nearly time for the next scheduled dose, just take that scheduled dose and continue your dosage as usual after that.
Never double up on doses to make up for a missed dose.
What if I take more than I should?
Taking an extra dose of this medicine is unlikely to cause you any harm.
However, you should contact your doctor if you become concerned or if you take more than one extra dose.
If you do use Atrovent more than you should, you may experience certain adverse effects including dry mouth, a rapid heart rate or blurred vision.
Atrovent Directions
How to use the inhaler
Always read the instructions leaflet that will accompany your medication. Ensure you follow your doctor's instructions, precisely, when using this treatment.
Remove the cap from the mouthpiece
Hold the inhaler with the arrow on the label pointing upwards and breathe out gently
Immediately put the mouthpiece in your mouth and hold the mouthpiece with your lips
Start to breathe in slowly and deeply through your mouth
Firmly press the top of the inhaler to release one puff of your medicine and keep breathing in
Hold your breath for as long as is comfortable
Breathe out slowly
If you are having more than one puff, wait one minute before you repeat this process
Atrovent FAQ's
How does Atrovent work?
Atrovent provides effective treatment in fighting the symptoms associated with conditions such as chronic obstructive pulmonary disease (COPD), asthma and other illnesses that result in breathing difficulties.The Atrovent inhaler contains the active ingredient ipratropium bromide, which works by relaxing the muscles in the airways to the lungs, ensuring that breathing is made easier. This allows the air to pass in and out of the body.
What are the benefits of using Atrovent?
Atrovent usually begins to work 15 to 30 minutes after you have taken a puff of the inhaler and the effects of the inhaler last for between three and five hours, making it an effective and long-lasting treatment for a range of conditions associated with breathing difficulties.
How do I buy Atrovent online?
This medication is only available when you have been prescribed it by a doctor. You can order 1 inhaler from
Medicine Direct Online Pharmacy
; there are no hidden fees and we offer next day delivery; if you place your order before 2pm, you can receive your order the next day. Never order medication from a company that is not a registered pharmacy.
What is the Atrovent nebulizer?
A nebulizer is a form of medication that turns liquid into mist, allowing you to inhale it. This is a common form of treatment for people who suffer from asthma.
What is a hydrofluoroalkane (HFA) inhaler?
Hydrofluoroalkane inhalers provide your medication through a small, handheld aerosol canister.It sprays the medicine out and you breathe it in.
Is Atrovent the same as Ventolin?
Atrovent and
Ventolin
are both hydrofluoroalkane (HFA) inhalers, but they are used to treat different things. While Atrovent is used in the treatment of bronchospasm associated with conditions like COPD, Ventolin is used in the treatment or prevention of reversible obstructive airway disease.
How much does Atrovent cost?
The price of this medication is £17.99 at Medicine Direct. You must have a prescription to purchase 1 inhaler. We offer next day delivery; if you order before 2pm, you will receive your order the next day.
Atrovent Side Effects
All medicines come with a risk of side effects, and the Atrovent inhaler is no exception.
The more common side effects associated with using this treatment can be found on the main product page.
In rarer cases, you may experience more serious side effects from using the inhaler.
You should speak to your doctor or call 111 if you experience any of these adverse effects while using the inhaler:
Unexpected tightness of the chest or swelling of the throat
Sores on your mouth or lips
Diarrhoea
Constipation
Feeling sick or being sick
Itching or a skin rash
Blurred vision, dilated pupils, glaucoma or pain/stinging of the eyes
Problems urinating
Nettle rash
Finding it difficult to focus
In equally rare cases, you may also have a serious allergic reaction to the medication and may require immediate treatment in hospital.
You should go to A&E or call 999 immediately if you experience any of the following:
Swelling of the mouth, lips, face, tongue or throat
A skin rash that is red, itchy, swollen, blistering or peeling
You have tightness in the chest or throat
You are wheezing
You are finding it difficult to breathe or to speak
Always ensure you read the patient information leaflet thoroughly before you use this inhaler or take any form of medication.
Always consult your doctor or pharmacist if you have any questions or concerns, before you start using the inhaler.
Atrovent Warnings and drug interactions
The Atrovent inhaler may interact with other medicines you are using.
Before you take Atrovent, you should inform your doctor and pharmacist if you are currently taking any other prescription or non-prescription medicine. It is equally important that you let them know about any herbal remedies, vitamins or supplements you are currently using, as these may interact with your treatment.
You should make sure your doctor is aware if you are currently taking any of the following:
Any other anticholinergic medicines, including those for COPD, irritable bowel syndrome, coughs or urinary incontinence
Any medicines to help your breathing (xanthines), such as theophylline or aminophylline
Any other inhalers to aid in your breathing
Pregnancy and Breastfeeding
Do not use this treatment if you are pregnant, trying to get pregnant or are breastfeeding without informing your doctor.
While it is generally safe to use Atrovent while driving and operating machinery, you should not do so if you start to feel dizzy, have blurred vision or find it difficult to focus.
If you have any concerns or doubts at all, you should always make sure you speak to your doctor or pharmacist about them before you start to take Atrovent.
Precautions when taking Atrovent 20 Micrograms
Patients who have a medical history of blood pressure conditions, any kind of heart problem, diabetes mellitus and skin reactions must take great care when using the medicine and consult their local doctor before using it. It is important to always stick to the recommended dosage and frequency of this medication. Failure to stick to the doctor's recommended dose will result in an increased risk of experiencing any side effects.
Ordering with Medicine Direct
Medicine Direct is a registered UK pharmacy which employs certified doctors to prescribe the correct medication to treat your individual condition.
After an online consultation, you can purchase your prescribed order from our online pharmacy.
If you order before 2pm, you have the option of benefiting from our next day delivery policy, providing you with your medicine as swiftly as possible.
Atrovent Ingredients
The active ingredient used in the Atrovent inhaler is ipratropium bromide.
Inactive ingredients also contained in this medication are: citric acid-anhydrous, purified water, absolute ethanol, norflurane.
Consult the information leaflet that will accompany the inhaler for the full list of ingredients.
This content has been written by James Nuttall and has been medically reviewed by our Superintendent Pharmacist Hussain Abdeh.

Hussain Abdeh
MPharm: 2211840
Pharmacist Independent Prescriber
How it works -
get your medicine in 3 simple steps
1

Choose your treatment

Select the treatment or medication you need and answer a few questions online regarding your condition.

2

Online consultation

Our Independent Prescribers will review your questions and assess your suitability for the medication.

3

Receive your delivery

Your medication is dispensed and delivered directly to you from our UK based Pharmacy.
Customers have rated us Excellent on